Florida has always been associated with warm sunshine, well-adorned theme parks, and exotic beaches. As much as this association is legitimate, the beautiful 'Sunshine State' has more amazing things to offer to tourists, who can always be found bustling with energy as they travel and explore every nook and cranny of this lovely US state. With the abundance of popular tourist destinations in this picturesque state, it gets really difficult to shortlist the places that you would visit after you have reached Florida.
Number 8: Clearwater Beach 
The sparkling waters of Clearwater Beach offer pretty sights of picturesque beaches and a clean stretch of soft, white sand. Pier 60, located at this very beach itself, is thronged by tourists. It is a really long fishing pier that features a beautiful playground, a funky snack bar, and various other entertaining elements. This beach is also a popular destination for couples who come here to fulfill their dream of having a romantic beach wedding. The place also shelters the iconic Clearwater Marine Aquarium, which houses Winter the Dolphin. Have fun by indulging in a wide array of water sports such as fishing, swimming, kayaking, and sailing. 
Number 7: Orlando 
Orlando, or 'The City Beautiful' is a lovely theme-park city that is home to several fantastical and renowned parks. Starting from Walt Disney World, Universal Studios, and Gator Park to Sea World, every world-renowned amusement destination can be found here. Theme-based water parks such as Volcano Bay, Discovery Cove, and Typhoon Lagoon are also present. The perfect time to awaken the child in you. Over 51 million tourists visit this pretty city every year. The pop, jazz, hip-hop, and Latino music carnivals are special attractions in Orlando. This spectacular city also features numerous chic spas, boutiques, and cozy restaurants and is also the hub of high-end, luxurious malls such as the Florida Mall, Orlando Fashion Square, Orlando International Premium Outlets, and much more. Shop till you drop, and have endless mirth!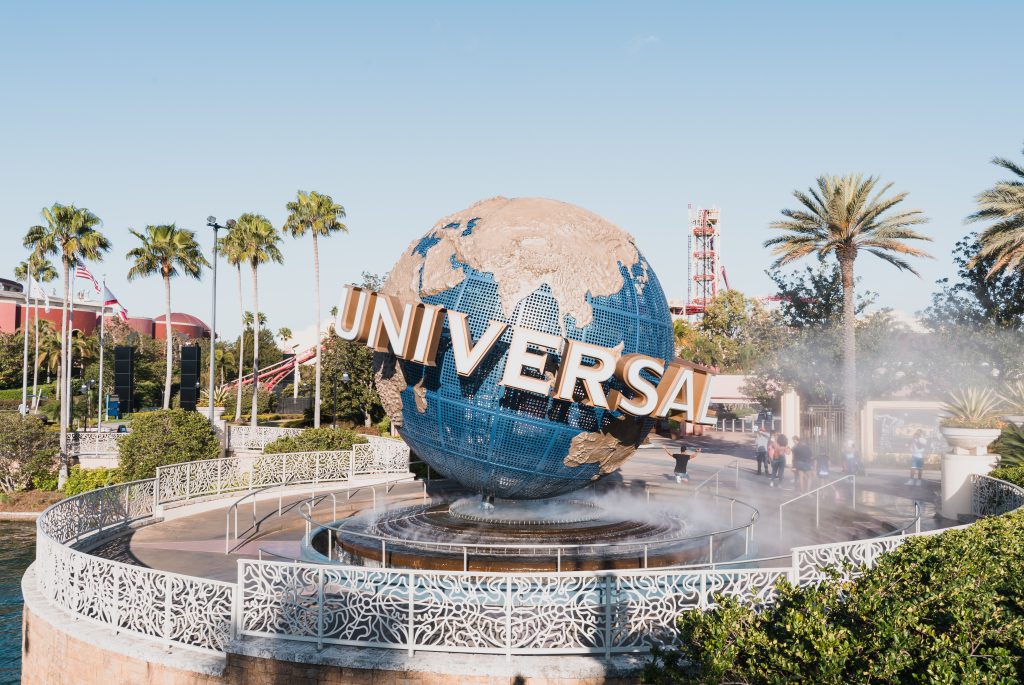 Number 6: Miami 
Miami, in South Florida, is a frequently visited city and is well-acclaimed for its exotic beauty, jazzed-up nightlife, prospering Latin culture, and endless entertaining activities. Separated from the Atlantic Ocean by Biscayne Bay and Miami Beach, this metropolis is packed with lots of beachfront restaurants. The soft, white sandy beaches and the glimmering waters add to the magnetic charm of the place. Explore the pastel buildings from the 1930s in the Art Deco Historic District of Miami. Stroll or hang out on the South Beach of Miami, and once you have satisfied yourself with the exquisite beach views, go shopping at the large outdoor-style mall of Bayside Marketplace, which shelters lots of shops for tourists and cute cafés. A notable attraction of this place is the iconic Sky Views Miami Observation Wheel, which offers lovely sights of Biscayne Bay and Miami Beach.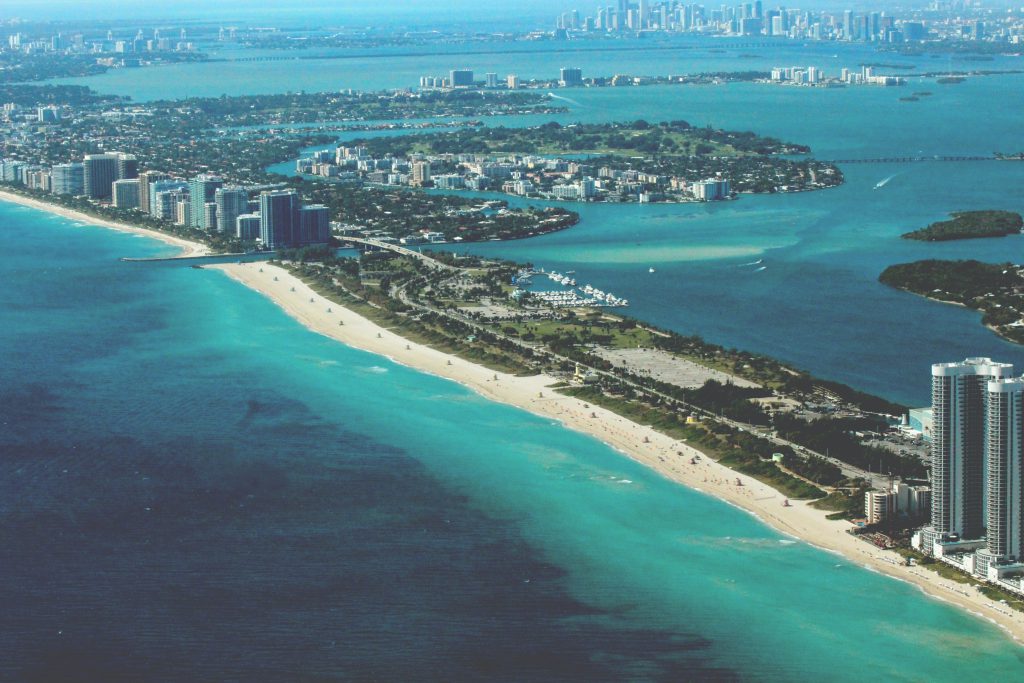 Number 5: Tampa 
Situated on the west coast of Florida, Tampa is a popular family destination. While here, visiting Busch Gardens is a must. This 335-acre African-themed wildlife amusement park shelters lots of animals belonging to exotic species. Enjoy a thrilling safari while swaying your body to the rocking music performances organized here. Visit Ybor City, which is a National Historic Landmark District in Tampa. The lovely shops, art galleries, and cafés present here are sure to entice you. Try out a meal at the oldest eatery in Florida-the Columbia Restaurant of Tampa, which is also the largest restaurant offering delicious Spanish foods. March ahead to the serene Tampa River walk and simply relax. Have an exciting time exploring the public art collection featuring murals and sculptures at the River Walk, and take back home a bag full of memories.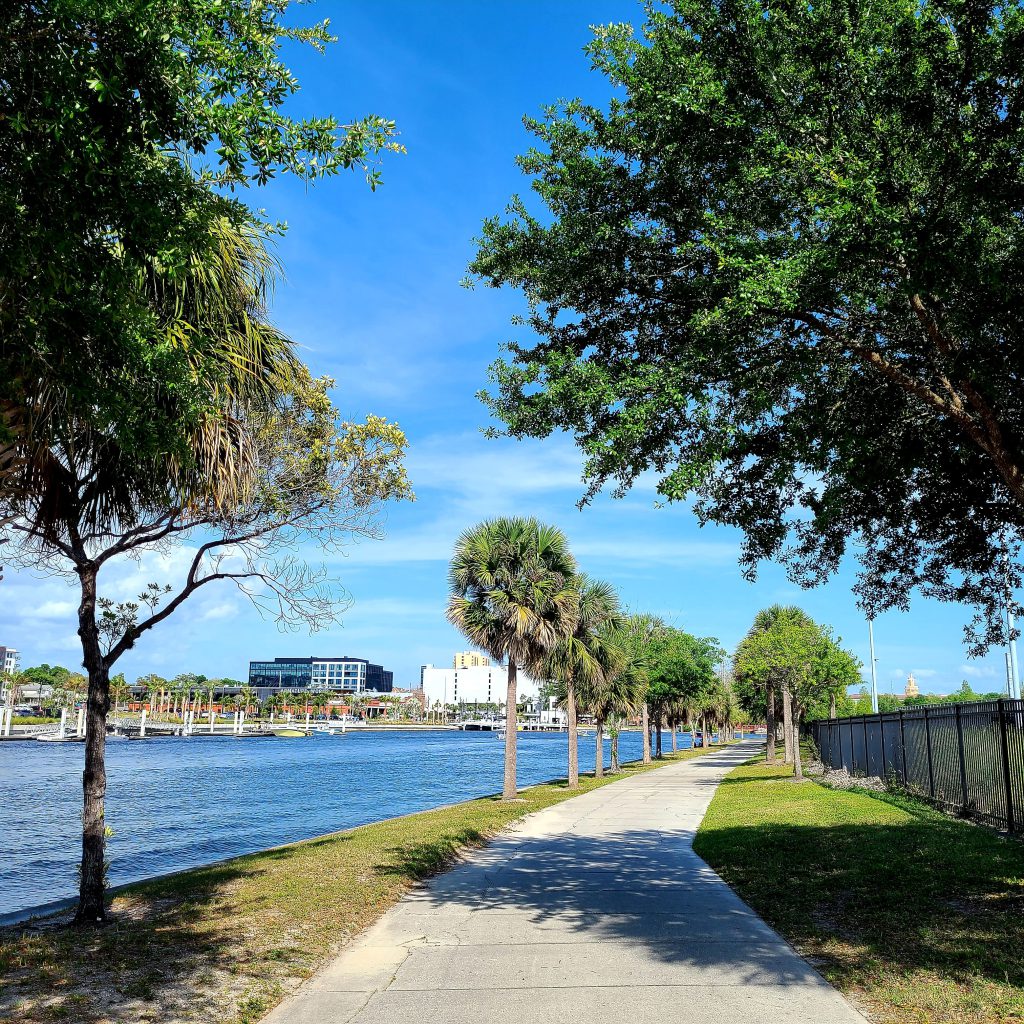 Number 4: Florida Keys 
The renowned Florida Keys are a series of beautiful tropical islands that stretch for a distance of about 120 miles, starting from the Atlantic Ocean to the Gulf of Mexico. These pretty islands surround the base of the Florida Peninsula. Once you are here, do remember to pay a visit to the picturesque Seven-Mile Bridge, situated in the Lower Keys. The long coastline, soothing warm waters, and vibrant coral reefs make this place truly special. This place is perfect for carrying out adventurous activities such as boating, fishing, and kayaking. The islands have three main classifications: Upper, middle, and Lower Keys. Pristine beaches on Key West, Key Largo, and Marathon add to the charm of the place. Last but not least, you may consider staying at the lavish hotels, resorts, and boutiques that are found here in abundance.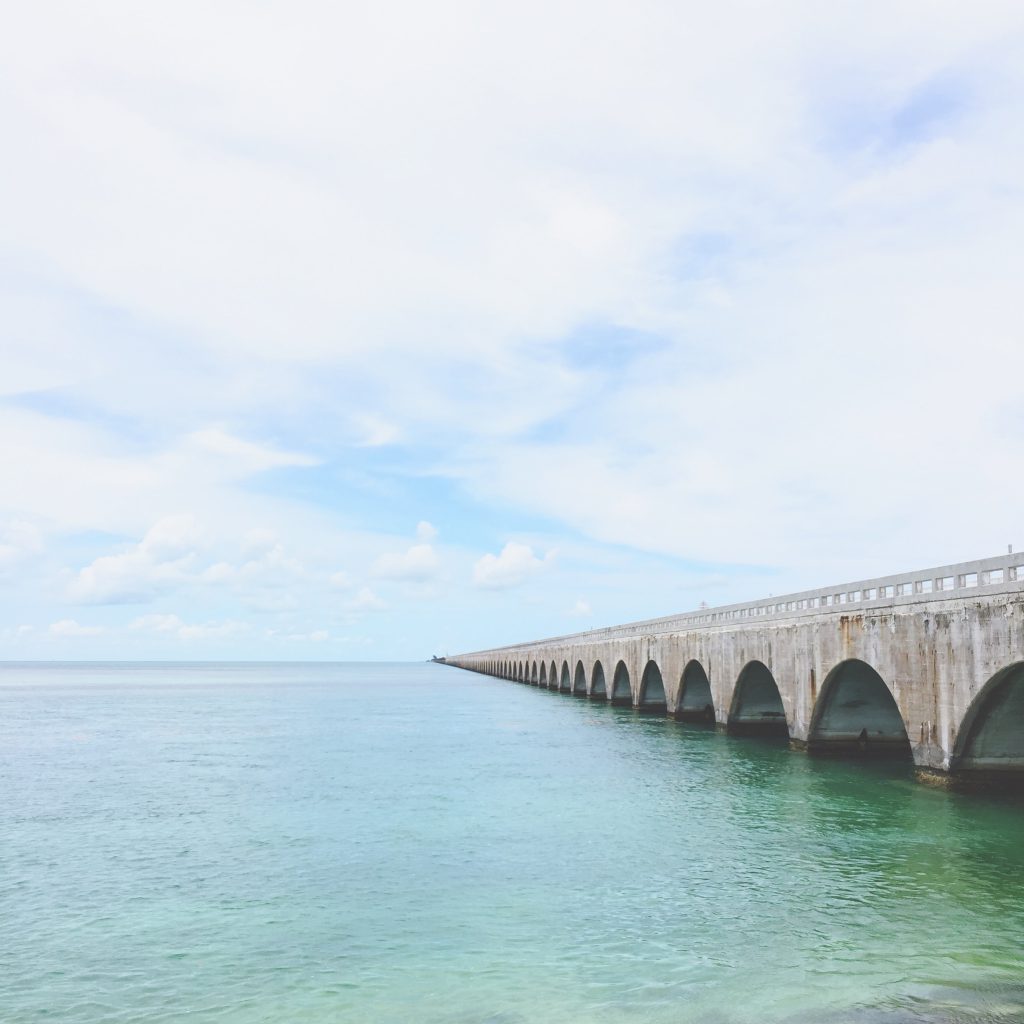 Number 3: St. Augustine 
The archaic town of St. Augustine in Florida is a favorite destination for history buffs. Exceptionally beautiful colonial architecture and ancient structures adorn the streets of this city. Explore the rich collection of artifacts kept on display in the museums of this historic town. Visit the famous Castillo de San Marcos, which is a defense structure constructed by the Spanish several years ago. The 42 miles of pretty beaches at St. Augustine open up picturesque views of the glimmering waters and soft sandy coasts. Witness the splendid 19th-century decorative and fine arts collections spread out across the four floors of the former Alcazar Hotel and have a wholesome travel experience!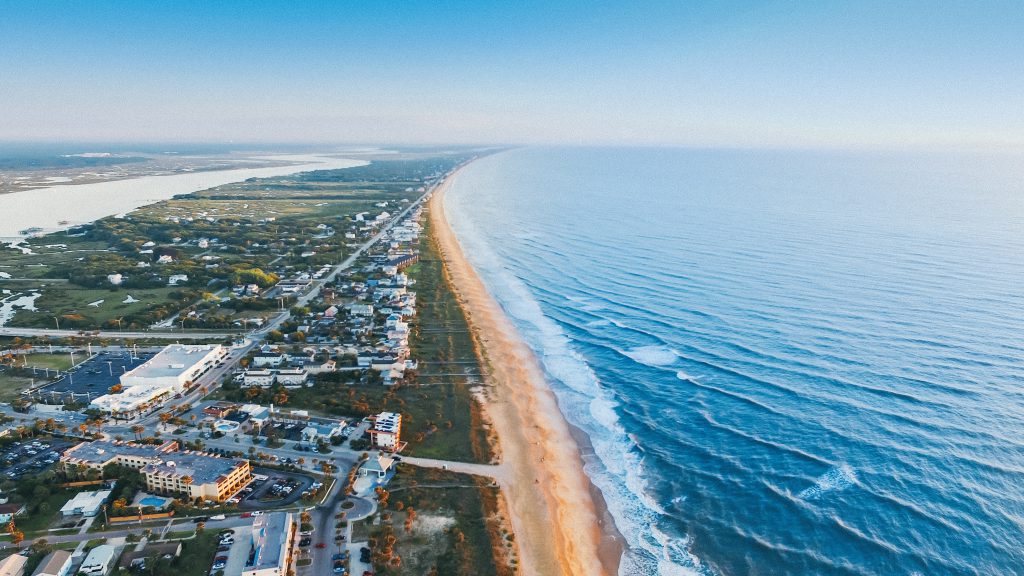 Number 2: Naples
Visit Naples, the most romantic city in Florida, which is packed with lots of amazing, luxurious facilities. The captivating white sand beaches and the presence of several luxurious, gourmet restaurants add to the popularity of the place. The city is also replete with impressive museums and art galleries. The Baker Museum is a must-visit if you are an art lover and wish to indulge in the world of creativity and fantasy. Witness the rich flora and fauna of nature-based attractions in Naples such as Clam Pass Park, Naples Zoo, and Naples Botanical Garden, and the list continues.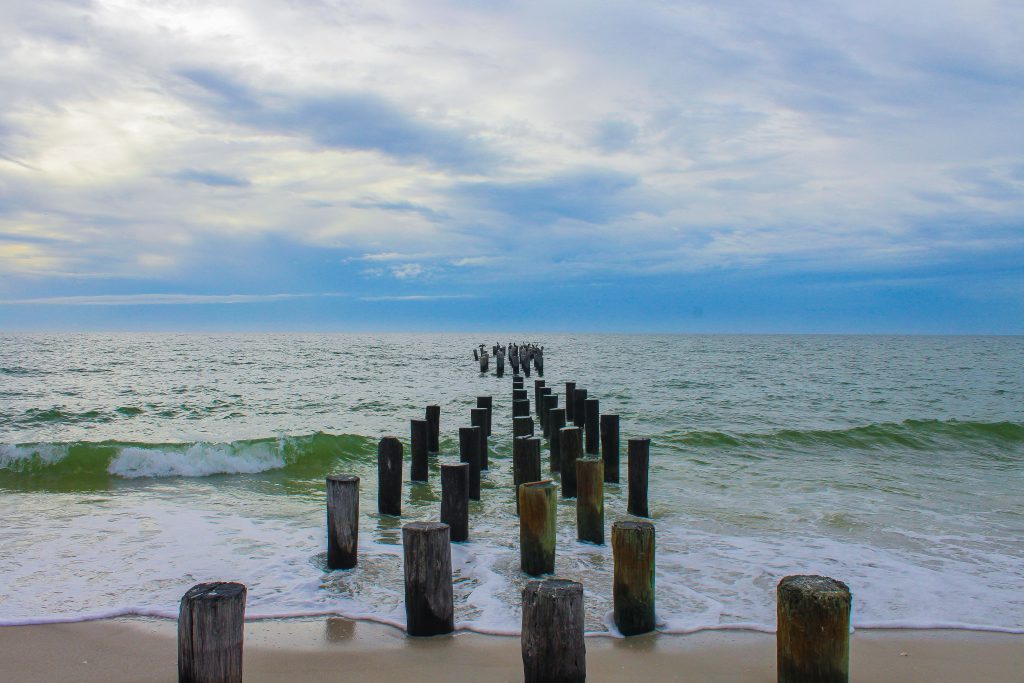 Number 1: Marco Island
If you wish to feel cozy and comfortable in a warm place, Marco Island, Florida, has to be on your bucket list. Go kayaking on the ten thousand islands that form the barrier island of Marco. Visit Cape Romano, the bizarre yet beautiful series of abandoned dome structures that have currently been claimed by the mighty waves. Indulge in thrilling activities at the serene Tigertail Beach, which offers tantalizing glimpses of captivating beaches, a sparkling lagoon, and an inlet. Marco Island Centre for the Arts is yet another fabulous place that you ought to visit. Dazzling art pieces with vibrant hues are the quintessential creative stuff that you can find here. You will love this place!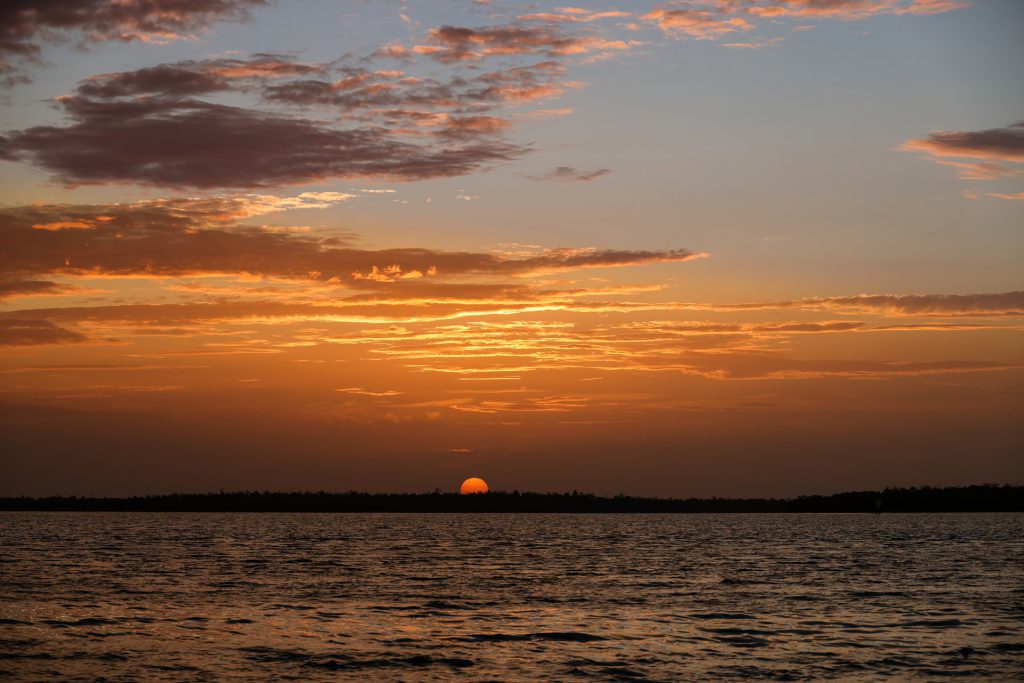 Top 10 Best Cities to Visit in Florida on a Map
So that's it for our Florida Top 10! There are so many more places to explore! If you have some other great suggestions… Let us know in the COMMENTS section below.