From coastlines to big cities, the United States is made up of so many diverse destinations that it's hard to decide which places deserve the distinction of the best in America.
25. Yosemite National Park, California
Yosemite National Park offers so much more than the well-known great valley, though, it's simple to see why people spend the majority of their time there. Waterfalls, deep valleys, sprawling meadows, enormous sequoias, wilderness, and much more can be found throughout the almost 1,200 square miles of the national park. Photographers have been drawn to this dramatic landscape for decades, and tourists have marveled at the spectacular views.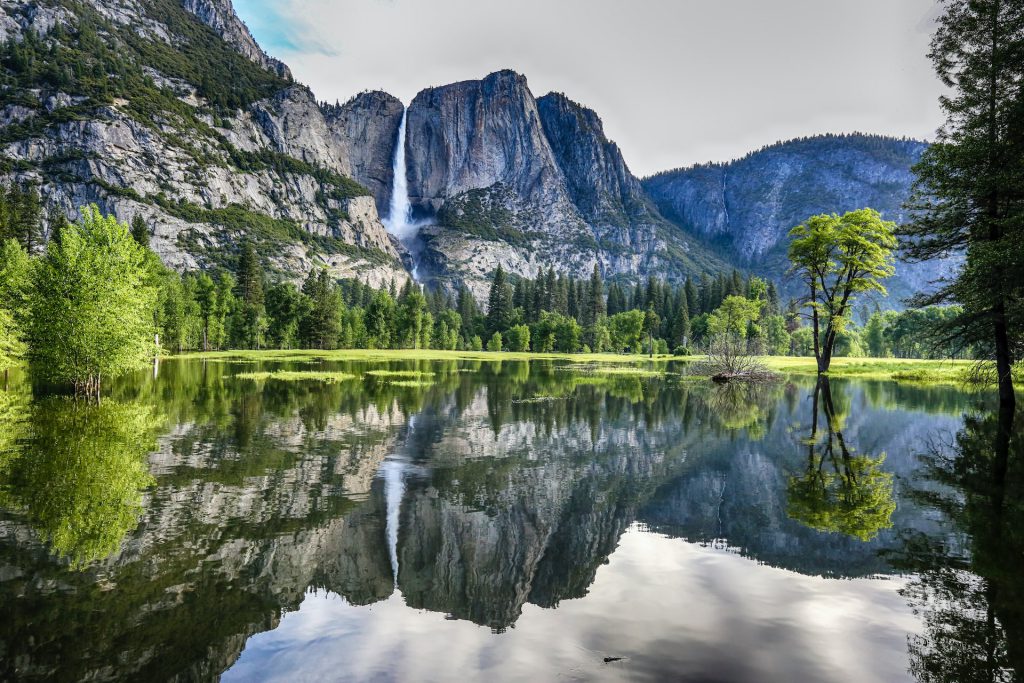 24. Angel Oak, South Carolina
Angel Oak, a 13-mile drive from downtown Charleston, is certainly one of America's most beautiful spots. The neighboring forest is completely free to enter—just park in an adjacent lot, open your car door, and listen to nothing but crickets, birdsong, and treetops rustling in the breeze.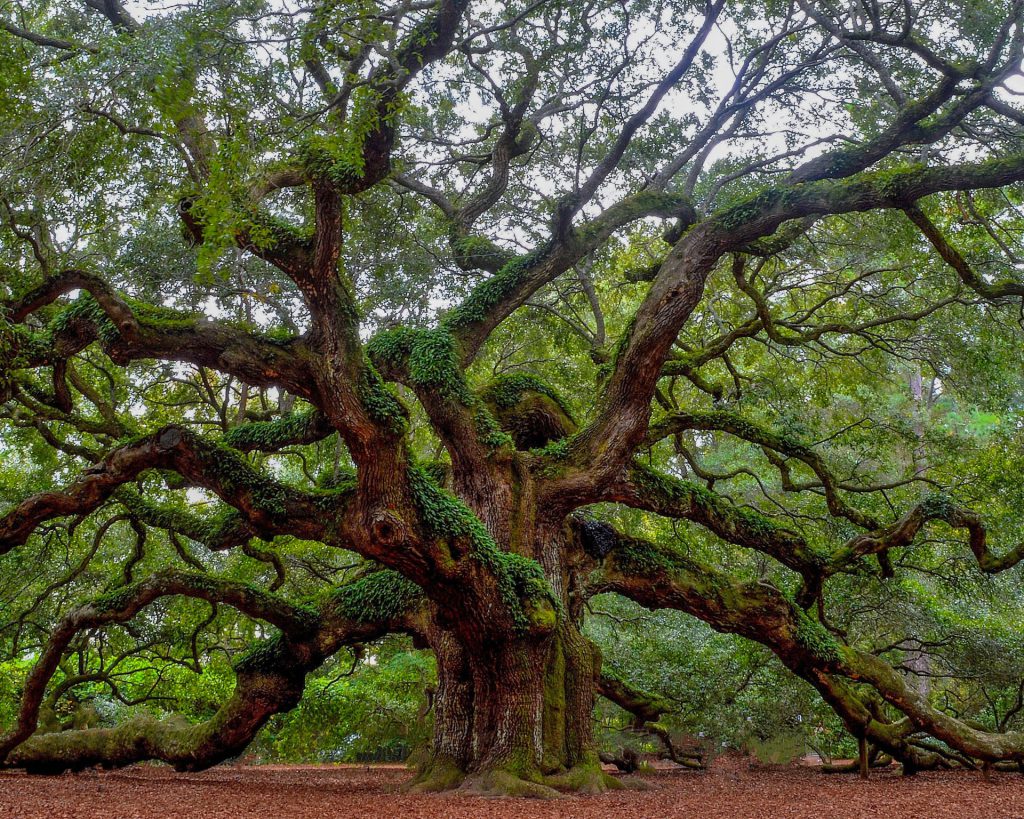 23. Crater Lake, Oregon
It's no secret that Oregon is stunning in and of itself, with almost half of the state being mostly forested, but this state also has beaches and beach rocks featured in some legendary films. But it's Crater Lake that we're interested in. This lake is the deepest in North America, formed after Mount Mazama collapsed about 7,000 years ago. This lake is famed for its deep blue color and how clean the water is, and the scenery is merely a bonus to an already magnificent site.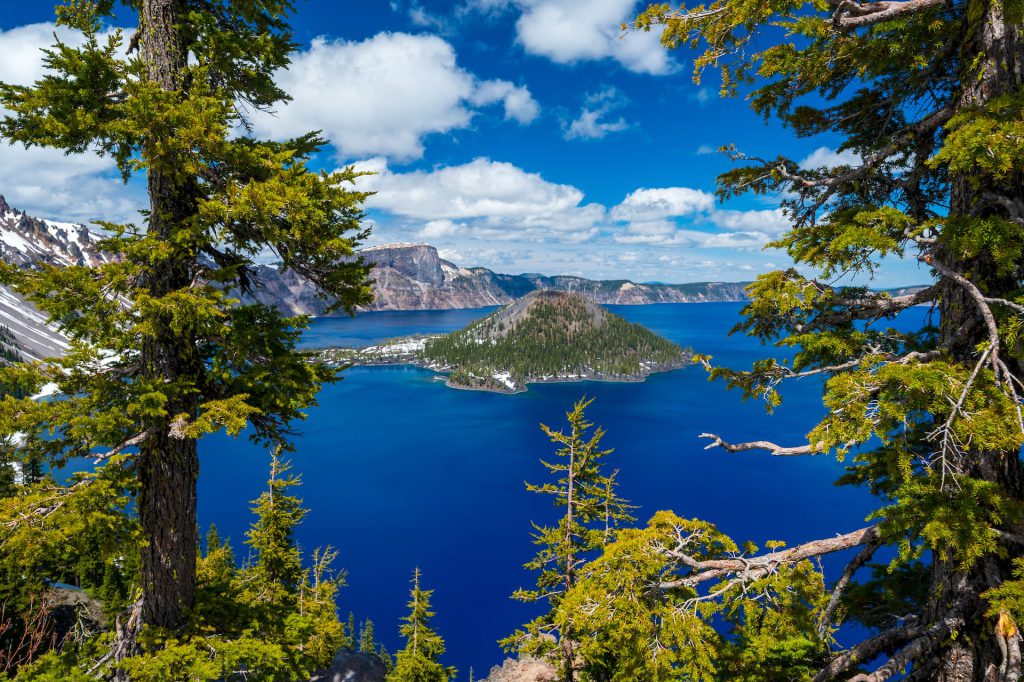 22. Colorado: Garden of the Gods
Anyone with even a passing interest in geology (or photography, or just breathtaking natural beauty in general) may find themselves at a loss for words when they see Garden of the Gods. Two pieces of advice: Try to visit the high sandstone formations on a weekday morning to avoid crowds, and take the Siamese Twins loop for a glimpse of the snowy Pikes Peak set in a frame of red rocks.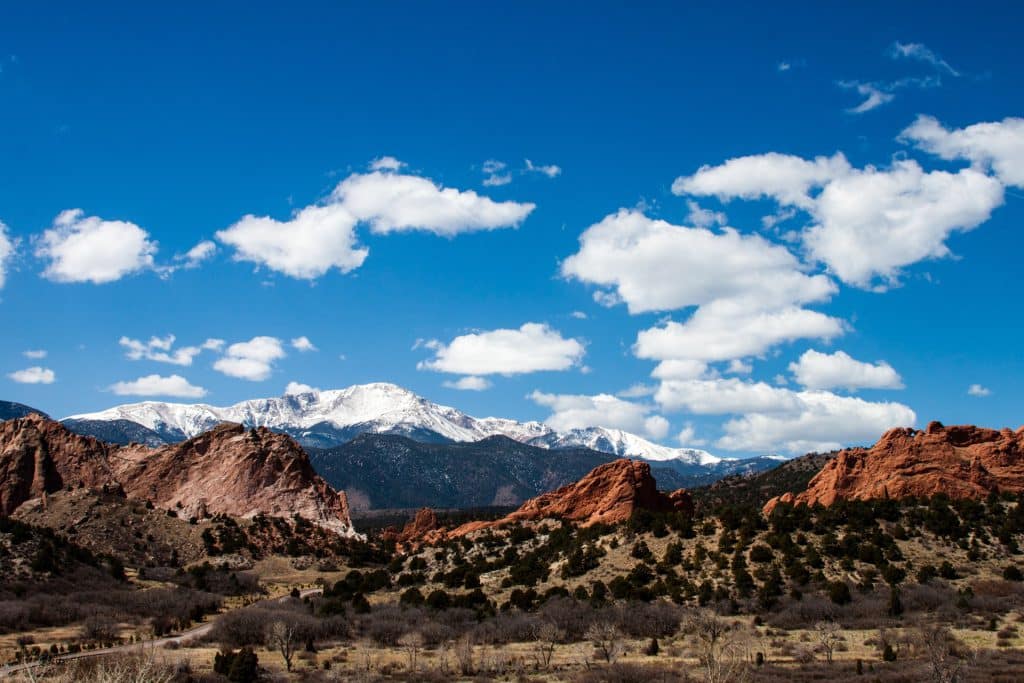 21. Antelope Canyon, Arizona
These stunning cliffs, sculpted by centuries of erosion, are located near Lake Powell in Navajo territory. Touring both the Upper and Lower Antelope Canyons involves little to no hiking (more in the Lower Canyon), and it's the ideal opportunity to take stunning photographs.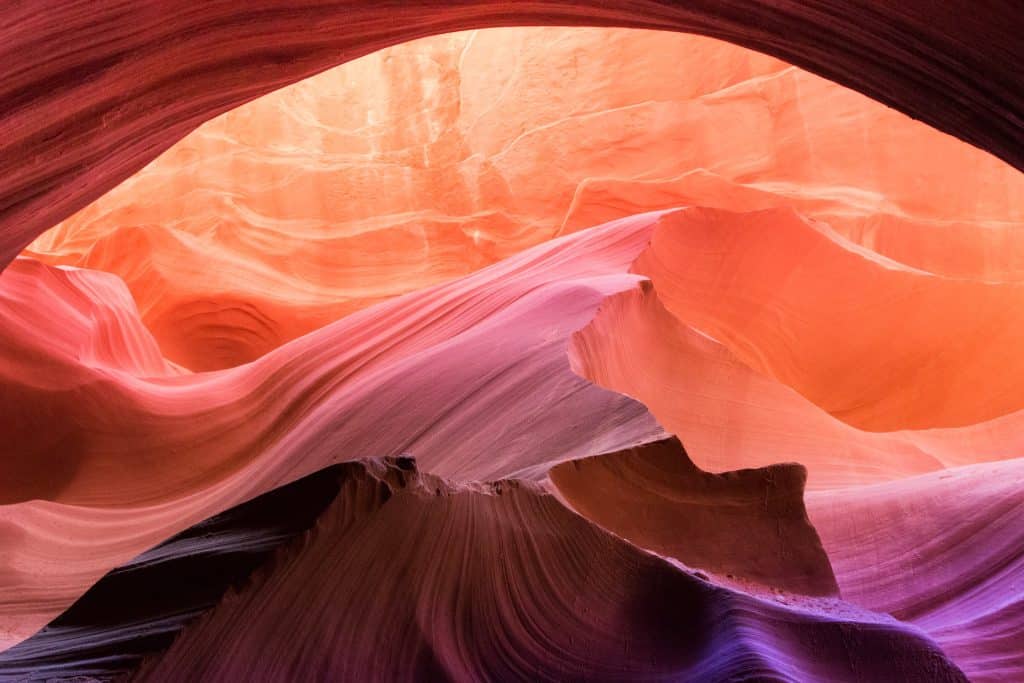 20. White Mountains, New Hampshire
The White Mountains of New Hampshire are THE spot to go during the fall foliage. Follow the Kancamagus Highway from Lincoln to Conway, and you'll find it free of restaurants, hotels, petrol stations, and stores of any kind—the only thing to focus on are the spectacular White Mountain views.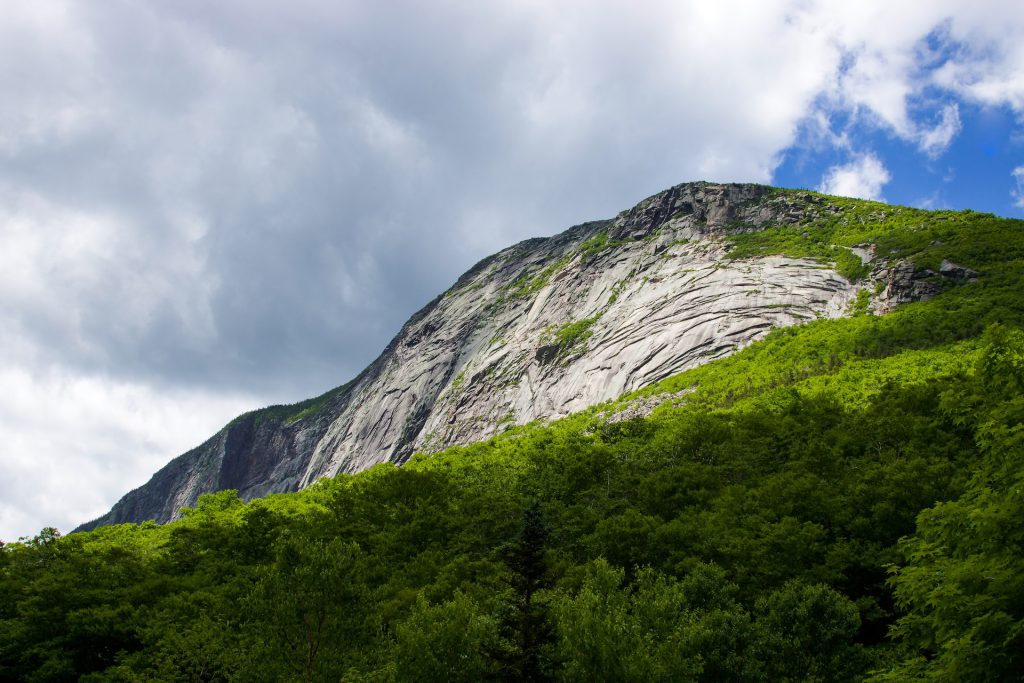 19. Bellingrath Gardens & Home, Alabama
This 65-acre garden, built by Alabama-based architect George B. Rogers, is filled with vividly colorful blossoms and culinary crops. Up until the 1950s, the farm was home to Walter Bellingrath, the successful owner of a Coca-Cola bottling franchise, and his wife Bessie, and you can still explore their 10,000-square-foot mansion today.
18. Yellowstone National Park, Wyoming
Yellowstone National Park was the country's first national park. The park is massive, and steam rises from the ground everywhere. The beautifully colored hot water springs are a visual feast, and you'll also see many species here. Grizzly bears, bison, and moose can be seen in Yellowstone.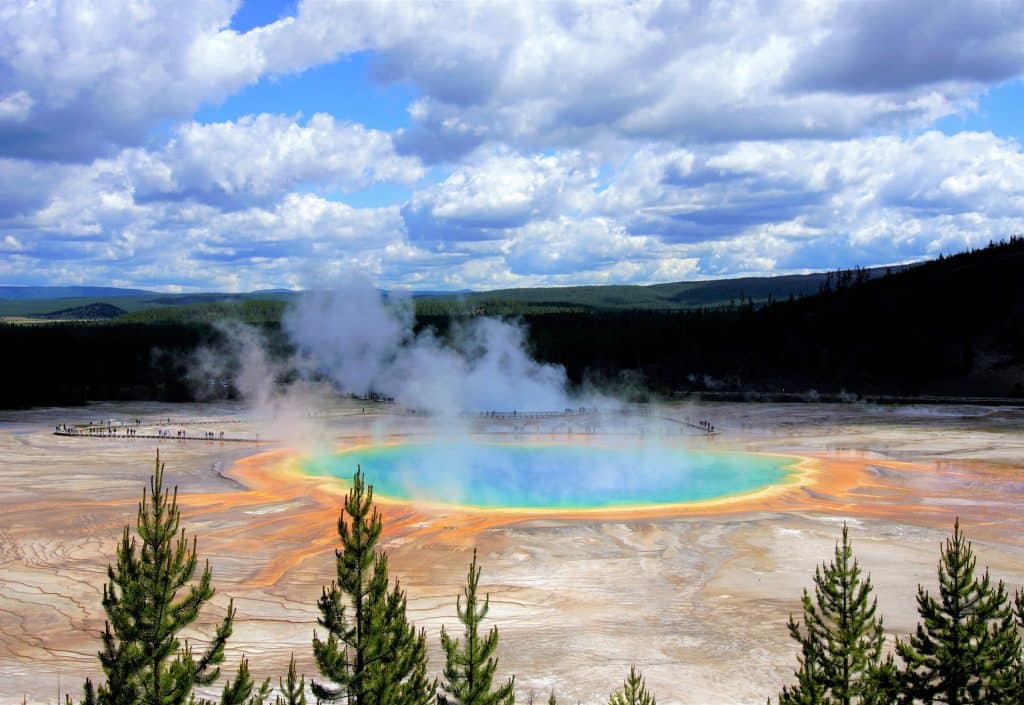 17. Badlands
The Badlands is a magnificent part of South Dakota full of imaginative formations, vivid canyons, and surreal landscapes. The harsh environment, formed millennia ago by raging wind and rain, is mesmerizing to look at; petrified flora and sharply eroded buttes, pinnacles, and spires rise from the ground.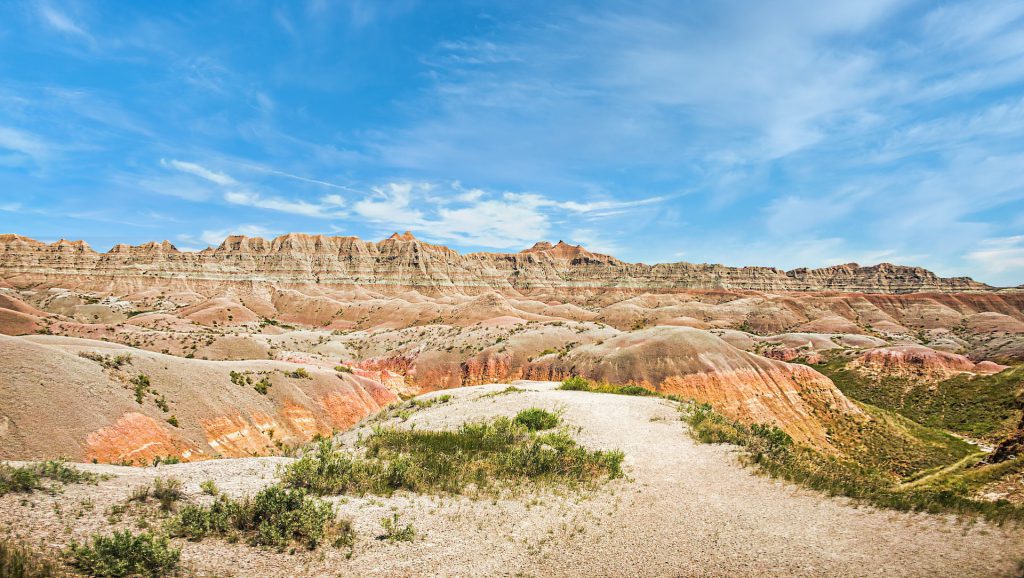 16. Haleakala National Park, Hawaii
The panorama of Haleakala National Park is breathtaking, and it appears like you are on the moon! You can hike through a major crater of a volcano and view all the minor craters. The earth is red with orange and looks different at different times of the day. It is positioned at an elevation of more than 3000 meters, and from the top, you can see a number of other Hawaiian islands, including the Big Island.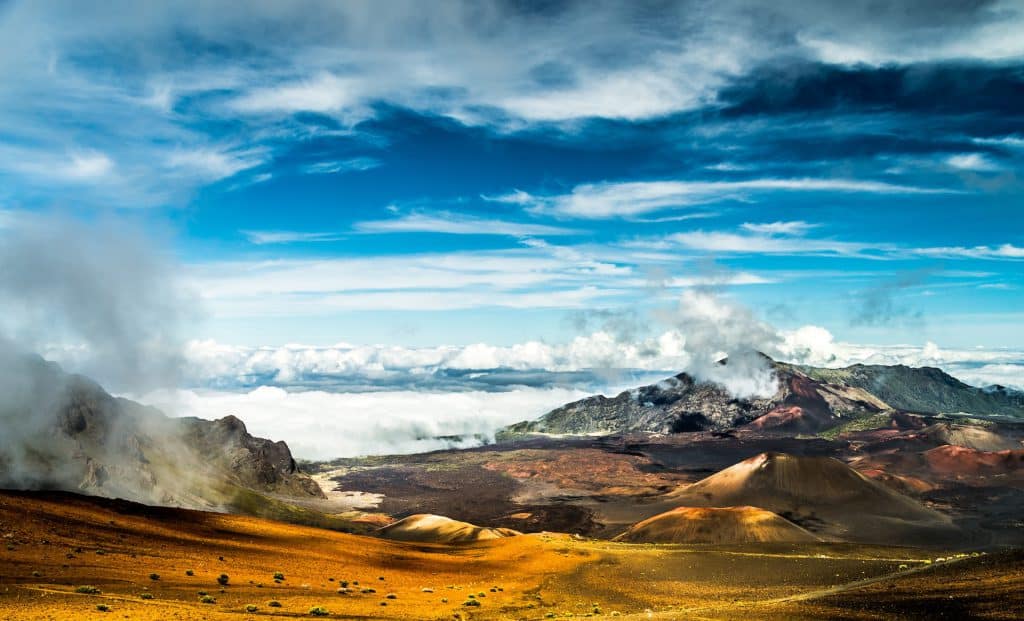 15. San Francisco's Golden Gate Bridge
An engineering marvel, art deco symbol, and monument to progress: The Golden Gate Bridge does much more than connect San Francisco and Marin County. The bridge is a majestic symbol of one of the world's most stunning cities, named after the strait it crosses, the 3-mile passage between San Francisco Bay and the Pacific. Completed in 1937, the $35 million concrete and steel building reflected the unquenchable spirit of a city – and, by extension, the nation. The Golden Gate was unlike anything else ever erected, with its trademark orange paint job, two 750-foot towers that appear to disappear into the heavens, and spidery cables that extend like harp strings.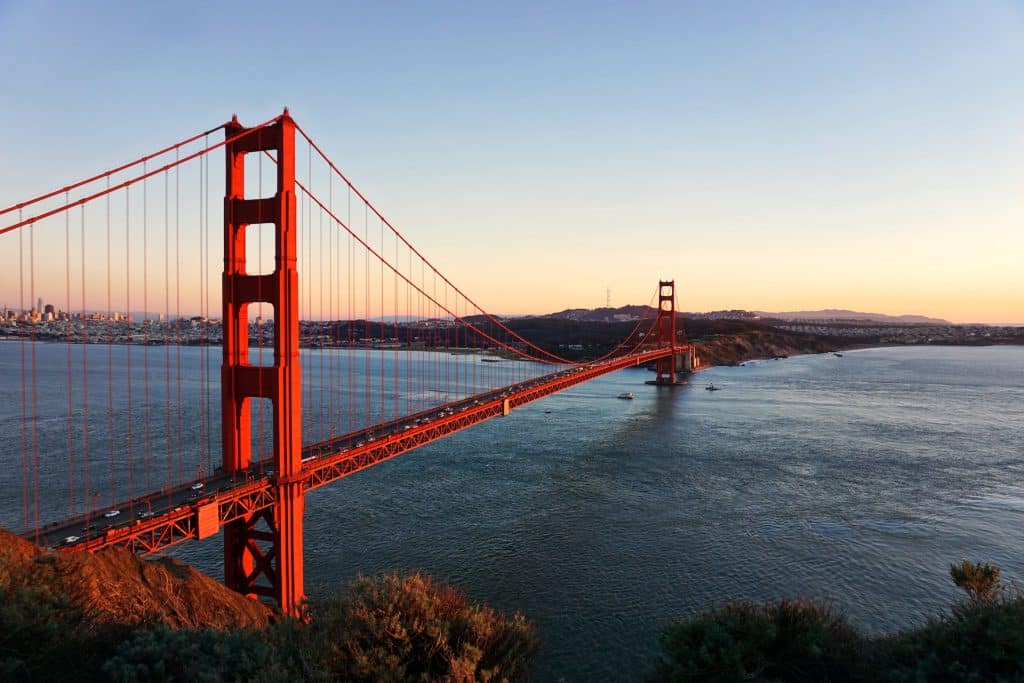 14. Blue Lakes of Colorado
The Blue Lakes Hiking Trail near Telluride, located above the tree line at roughly 12,400 feet, offers a beautiful journey past alpine lakes and the peaks of Yankee Boy Basin. Hikers often take it on as a day trip, seeing everything from bright wildflowers to mountain goats and sheep.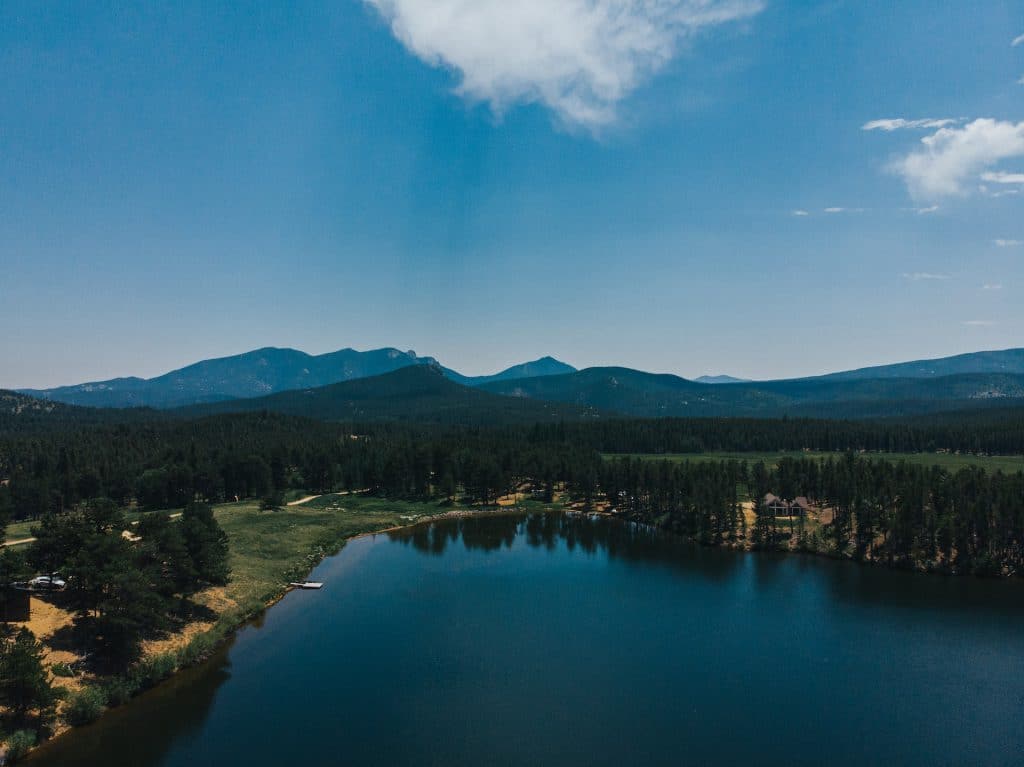 13. Savannah, Georgia's squares
The urban and pastoral beautifully merge in this charming city in a uniquely Southern style — that is, with gentility and a heaping dollop of mystery. Twenty-two lovely public squares beckon like private gardens, shaded by live oaks, fragrant by magnolias, and surrounded by historic structures.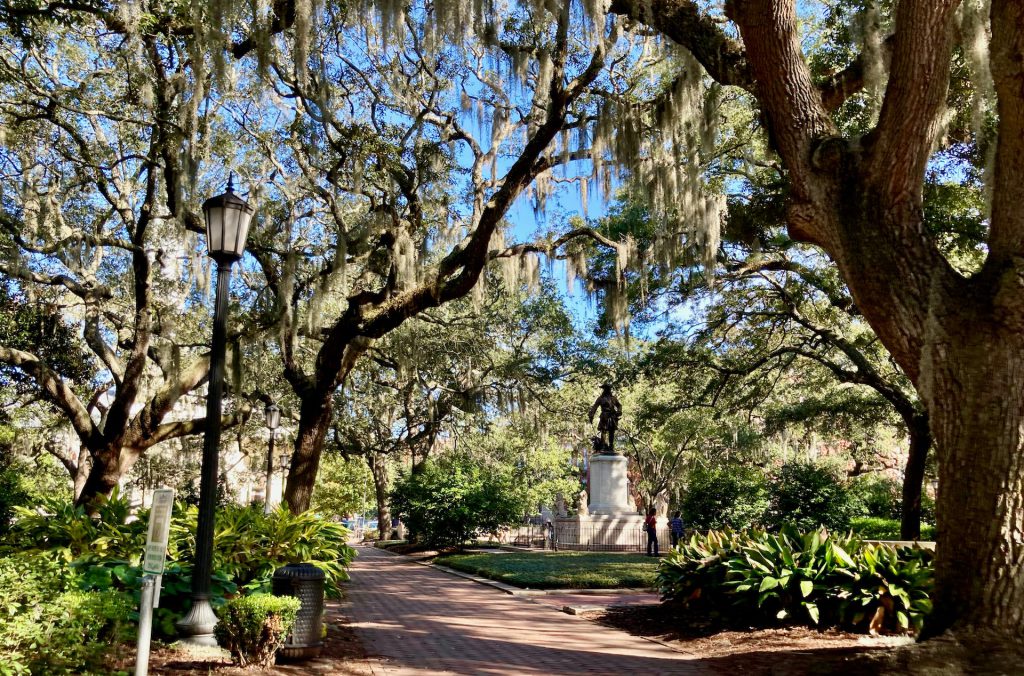 12. Grand Canyon
The odd designs sculpted by the Colorado River in red-orange rocks captivate even the most worldly-wise travelers. The Grand Canyon is the enticing attraction of the eponymous national park in northern Arizona. The South Rim holds some of the most spectacular sights.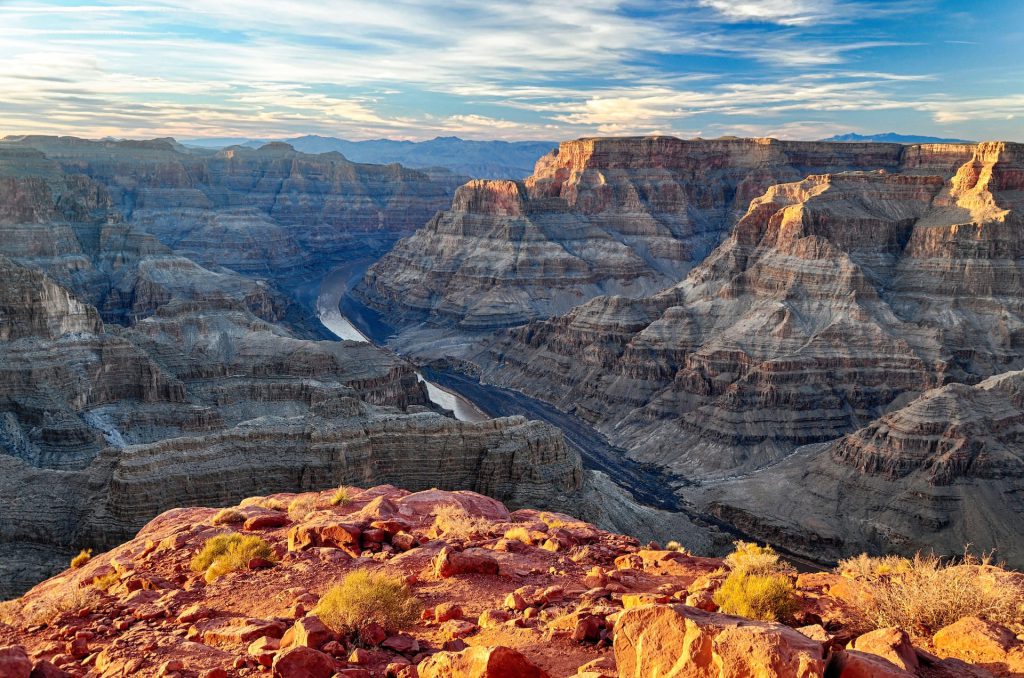 11. Kenai Fjords, Alaska
Despite the absence of sunlight and strong gusts, it is impossible to deny the allure of the arctic environment. If you are mesmerized by its harsh beauty, Kenai Fjords is one of the few spots in the United States where you can fully appreciate it as it spans along the south coast of central Alaska.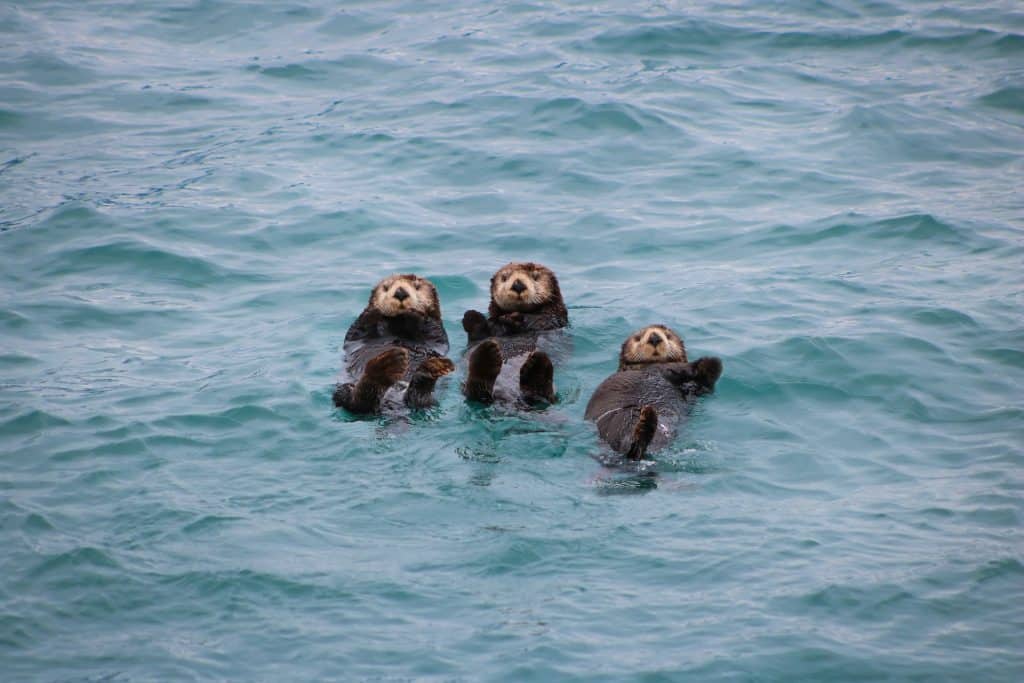 10. Lake Tahoe
Lake Tahoe, the second deepest in the United States, is located on the boundary of California and Nevada, just south of the Sierra Nevada. The mere is a true natural treasure, stretching 21 miles long and 12 miles wide. In the summer, visitors come to swim in the clear, slightly bluish water, relax on the numerous beaches, and hike along the shaded pathways. In the winter, the Tahoe area becomes a major ski resort. Tahoe is an excellent weekend and vacation location. It is a wonderful paradise for beachgoers, rowers, divers, and hikers.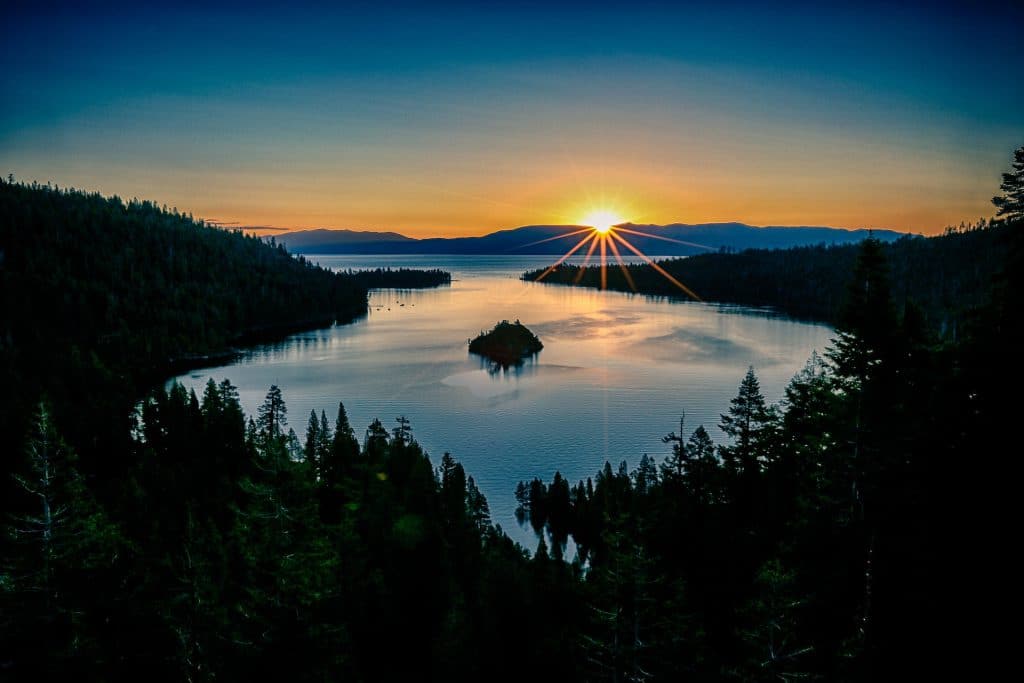 9. Big Sur, California
If you want to see the most breathtaking cliffs in the United States, go to Big Sur in California. Because of the stunning views, the shoreline here should be on your California bucket list. McWay Falls, a waterfall that runs directly into the ocean as the tide comes in, is also located in Big Sur.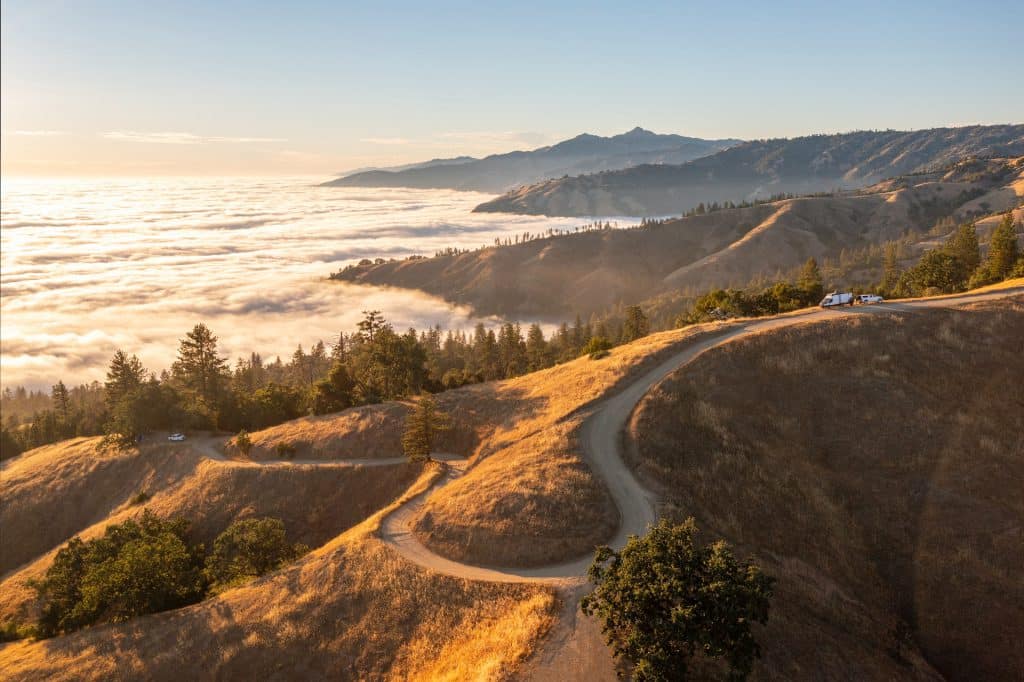 8. Crystal Springs, Florida
Almost all of Florida's natural springs are stunning, with deep blues and incredible purity, but in the winter months, you can swim with the Florida manatee at Three Sisters Spring. It is the only area in Florida where this is permitted, and it is fantastic!
7. White Sands National Monument in New Mexico
White Sands is another off-the-beaten-path location on this list that is well worth a visit. This national park takes its name from the 275 square miles of desert that features undulating hills of white gypsum sand. It's genuinely amazing to witness, yet strangely, it's not as well-known as it should be.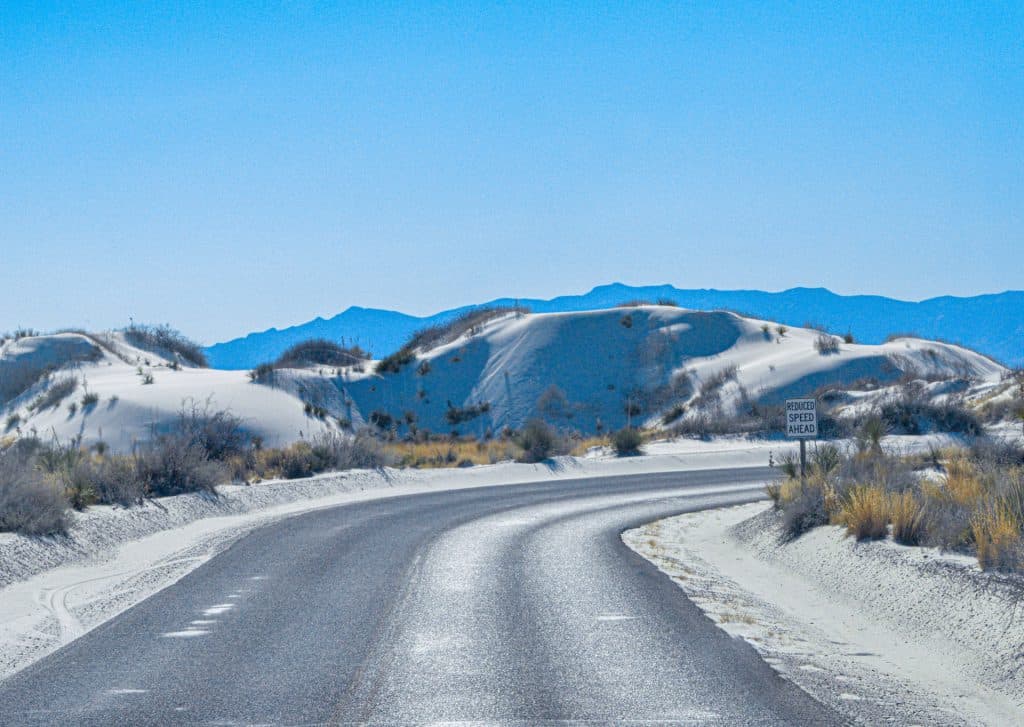 6. Angels Landing, Utah
Angels Landing is probably one of the most popular destinations in Zion National Park, and with good reason. Compared to the Observation Point hike, the Angels Landing hike is fairly narrow and can be tough at times. However, the view from Angels Landing is well worth it.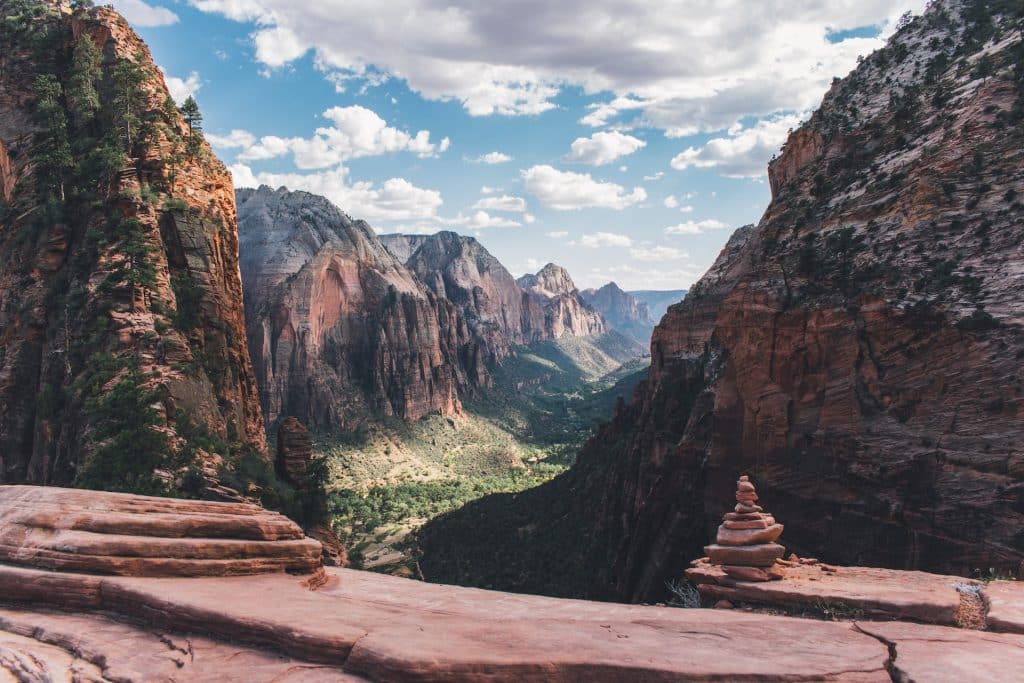 5. Shoshone Falls, Idaho
This amazing location is renowned as the Niagara Falls of the West, despite being almost 200 feet taller than Niagara! With its massive size, it's pretty surprising that Shoshone Falls exists at all. And the view from the bottom is arguably even better than the one from the top, so why not try both?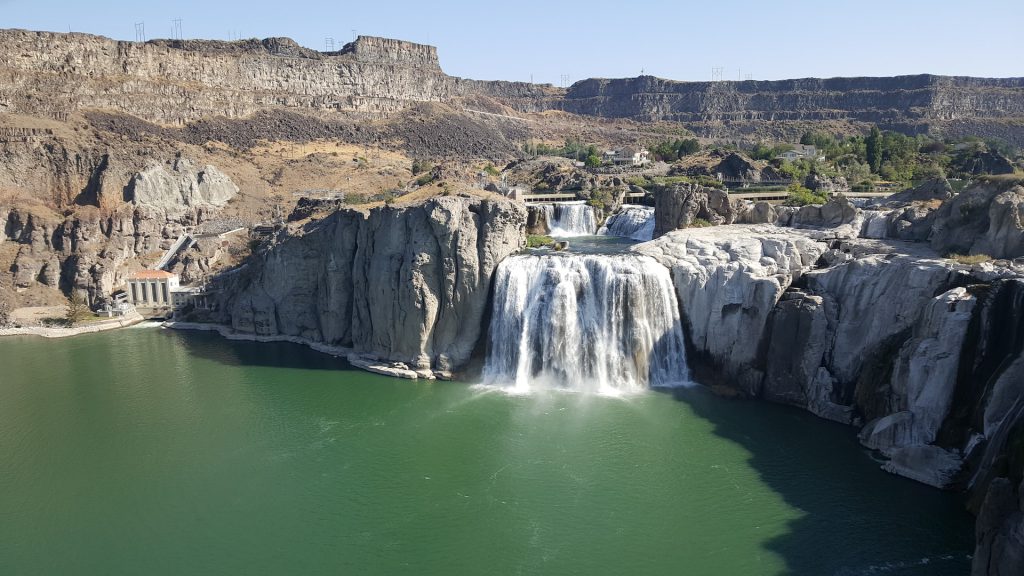 4. Thor's Well, Oregon
This natural salt-water well on Cape Perpetua in Yachats, Oregon, is also known as the "drainpipe of the Pacific." It appears to be a bottomless sinkhole, although it is just around 20 feet deep. The viewing platform provides a spectacular close-up view of the sea, but don't forget to wear appropriate waterproof clothes.
3. The Brooklyn Bridge, New York City
New York City is an outstanding metropolis deserving of many superlatives. While Central Park and the Statue of Liberty are both gorgeous, we've chosen the Brooklyn Bridge for its stunning design and distinctive skyline views. The Brooklyn Bridge, which opened in 1883 and spanned approximately 6,000 feet, is one of the world's most famous suspension bridges and a must-see New York landmark.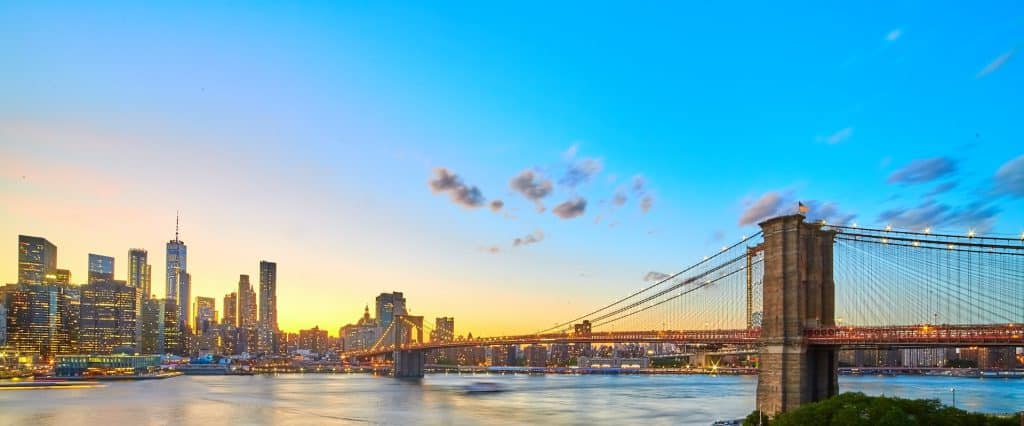 2. The Chicago Skyline
The Chicago skyline, wind or no wind, is quite unique. This Midwest treasure rises on the shores of Lake Michigan, far beyond the hopes of its founders in 1833. This very American metropolis, which may appear to be divided into different areas and even languages on the ground, all comes together when viewed from just a few miles along its north coast, rising high and genuinely coming alive.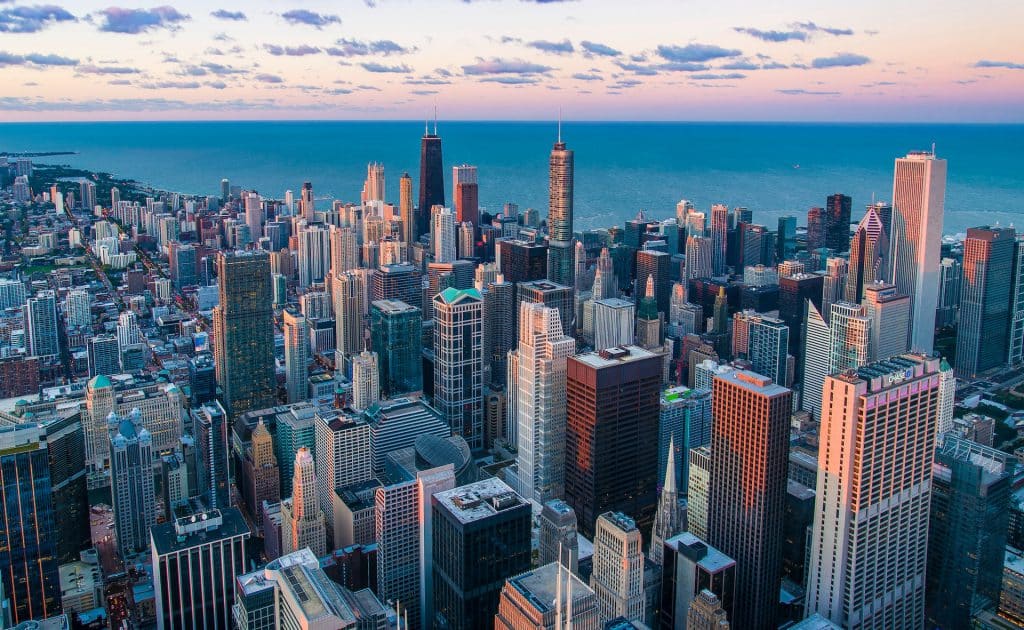 1. Bryce Canyon National Park, Utah
The spectacular terrain of Bryce Canyon is not a canyon, but rather a collection of naturally created stone pinnacles made by frost weathering and stream erosion. Head to southern Bryce Point for one of the most mesmerizing views—dawn and dusk are the best times to photograph the hoodoos at their brightest.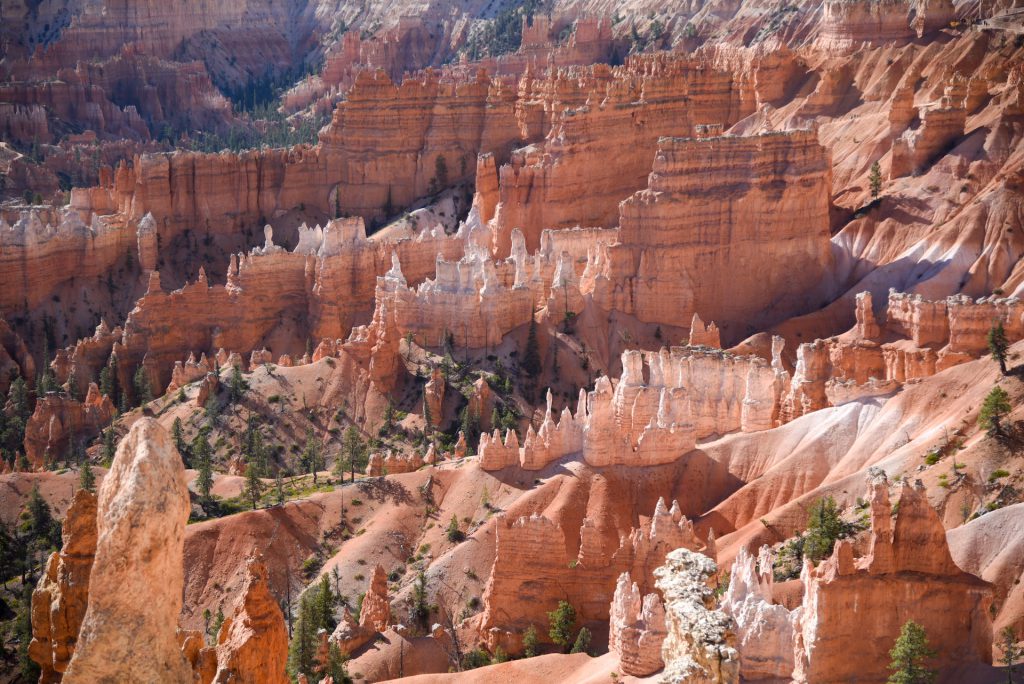 25 Beautiful Places in the USA on a MAP
How excited are you to visit USA and take snaps of these awesome places on your camera? Let us know in the COMMENTS section below, which of these places sparked your interest.