Turkish cuisine is known for its rich, savory, and non-spicy flavors. Turkish cuisine, which is saturating restaurant menus everywhere, is known for its meat-filled skewers, but there is much more to Ottoman cuisine than that. Your taste buds will be mesmerized by Turkish cuisine, and you'll want to eat it constantly. Turkish cuisine includes more than just meatballs, kebabs, and doner; it also includes other meals. Turkish foods are found throughout Turkey, even if you can't pronounce their name.
Kofte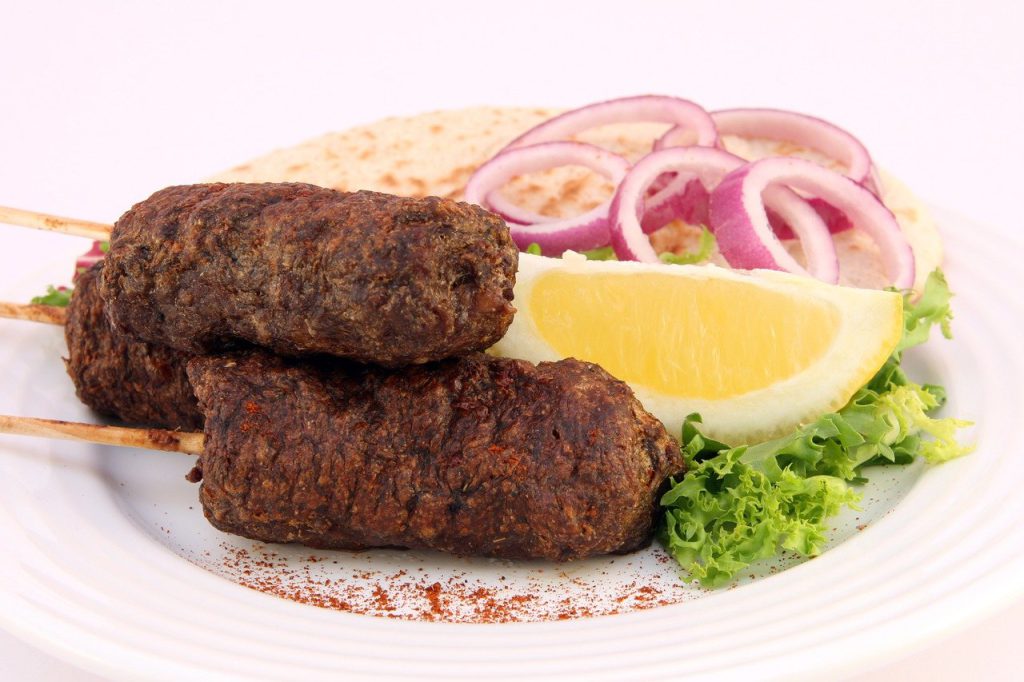 Meatballs are known as kofte in Turkish cuisine. It is a beef dish in the form of a ball. Ground beef, lamb, or a combination of the two is mixed with bread crumbs, onions, garlic, and spices in a basic kofte recipe.
Kebap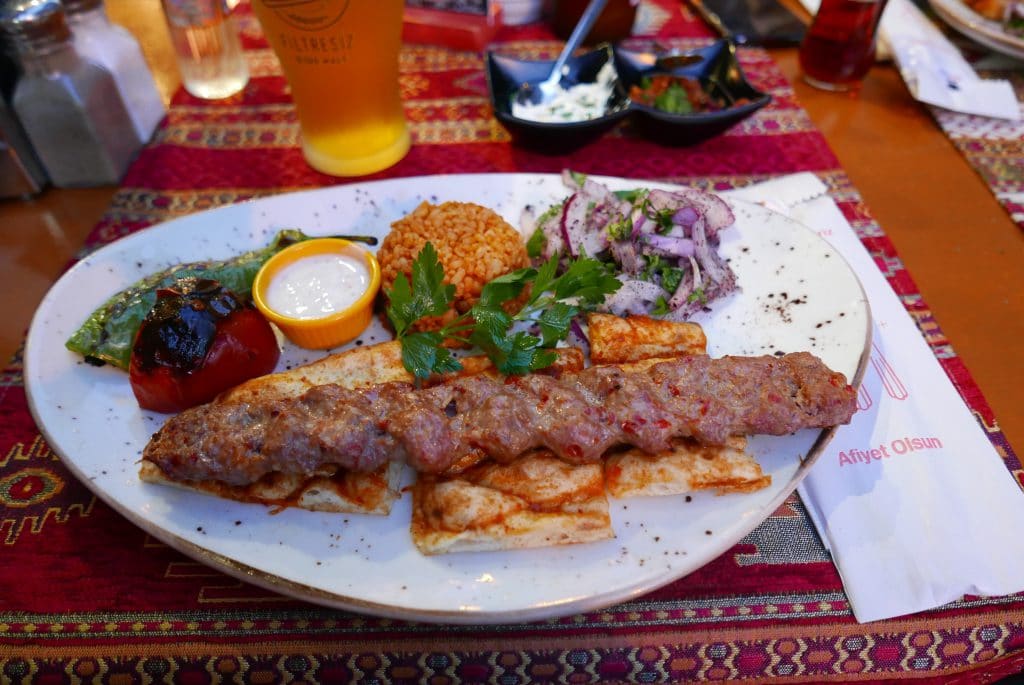 The Arabic word kabb, possibly via Hindustani, Persian, and Turkish, is believed to have given rise to the English word kebab in the late 17th century. Sevan Nişanyan, a linguist, claims that the Arabic term kabb, which means roasted meat, is also the source of the Turkish word kebap.
Antalya's piyaz salad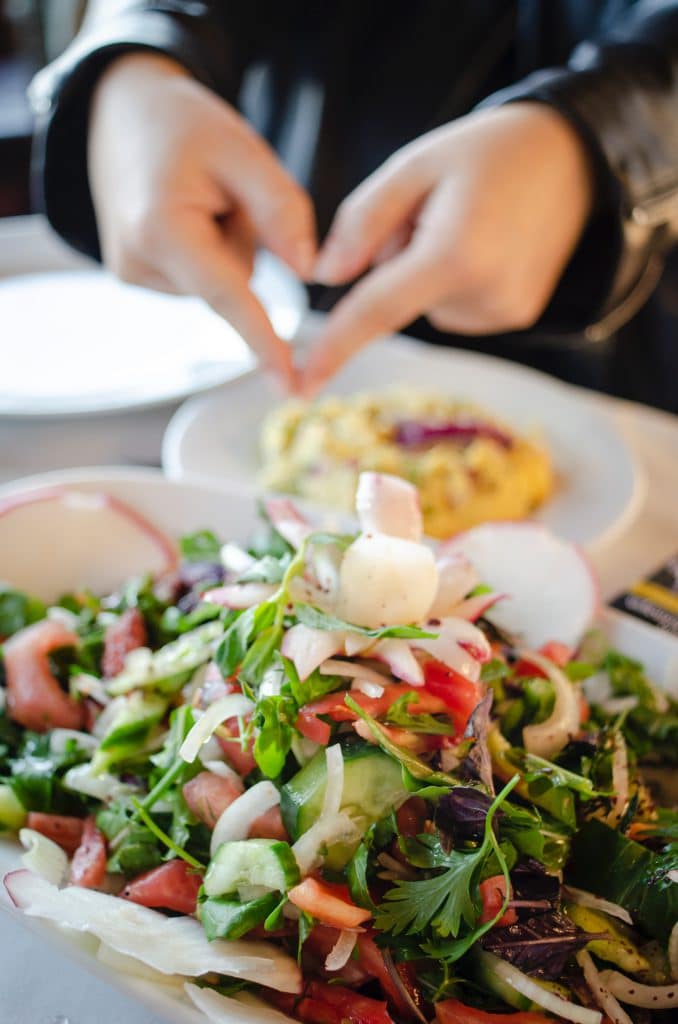 Traditional Turkish salads include piyaz. It refers to a dish made with dried beans, parsley, onions, and sumac among the majority of the nation. But in Antalya, piyaz also comes with a thick, silky sauce made of tahini, lemon juice, and vinegar.
The dish is typically garnished with chopped tomatoes, sliced onions, hard-boiled eggs, olive oil, and parsley before the sauce is poured over the beans. Piyaz is frequently consumed as a side dish with köfte and other similar grilled meats, although it can also be found among the meze options.
Ezogelin corba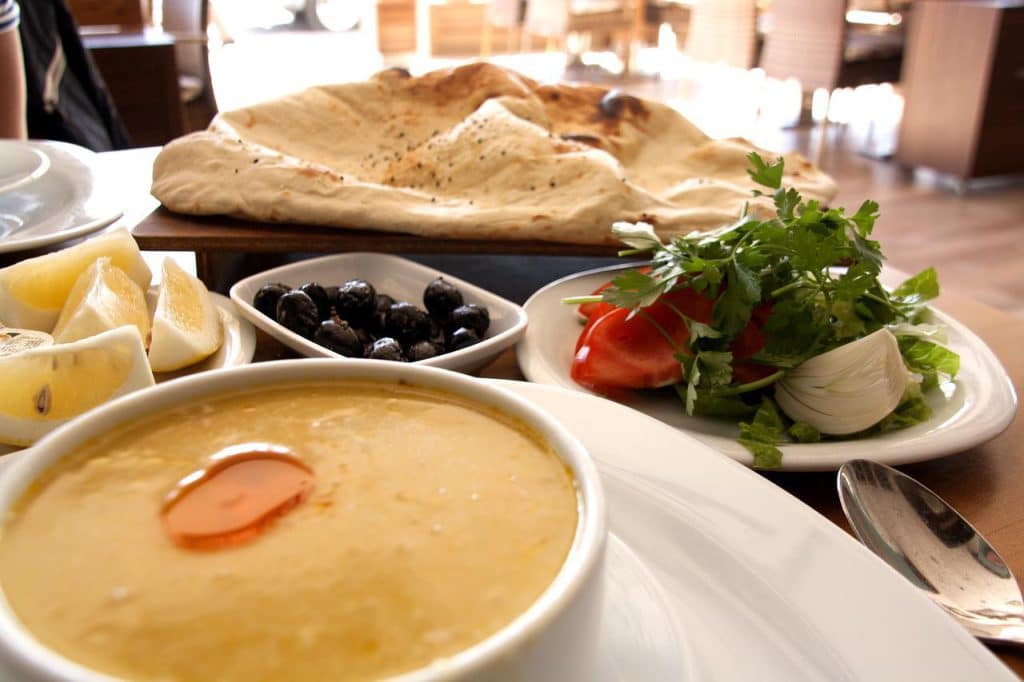 Turkish cuisine frequently includes ezo gelin soup, also known as ezo gelin soup. Red lentils and bulgur are the key ingredients. Ezo the bride from Gaziantep is credited with creating the soup.
Saksuka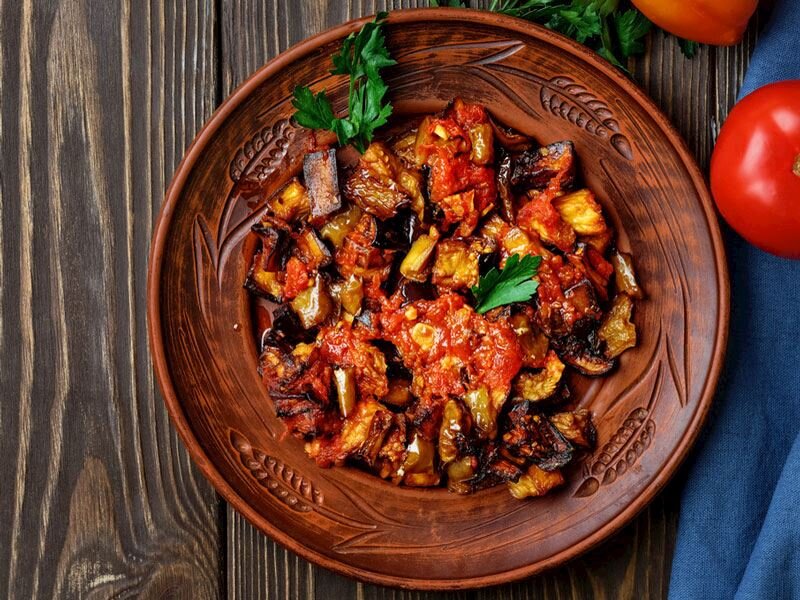 Traditional Turkish cuisine known as akşuka features sautéed veggies in a rich, garlicky tomato sauce.
Saksuka is a versatile side dish that may be prepared in advance and added to a meze or buffet because it can be served hot or cold. And it's so simple to create this delicious vegetable ragout at home!
The veggies that are added can differ from one location to another, but the most popular ones include eggplants, zucchini, onions, and peppers. This can be made hot by adding a hot pepper or mild by using only bell peppers.
Kisir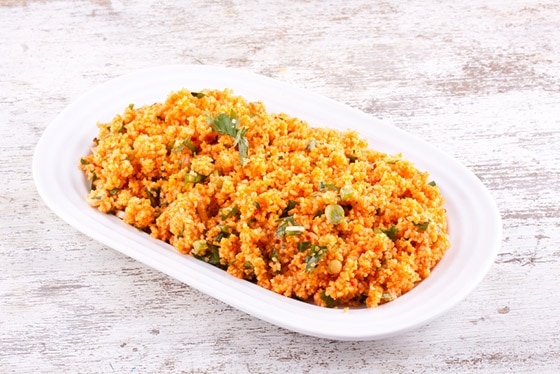 Turkish cuisine includes a salad called ksr that is made of bulgur. Tomato paste, parsley, and finely crushed bulgur make up the majority of the components. Onion, garlic, sour pomegranate molasses, olive oil, lemon juice, cucumber, cornichons, and spices are typical add-ons. With lettuce leaves, if desired.
Mercimek kofte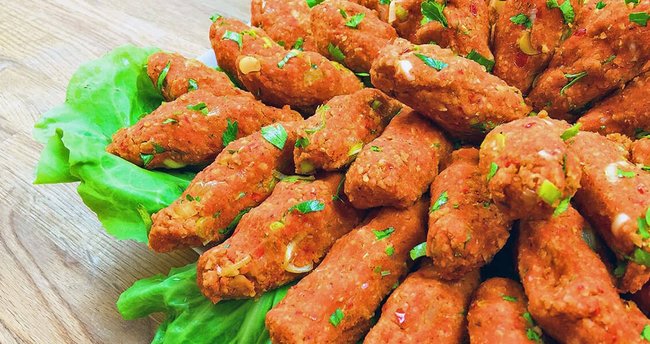 Turkish cuisine includes a salad or meze called mercimek köftesi, which is made of lentils.
Yaprak dolma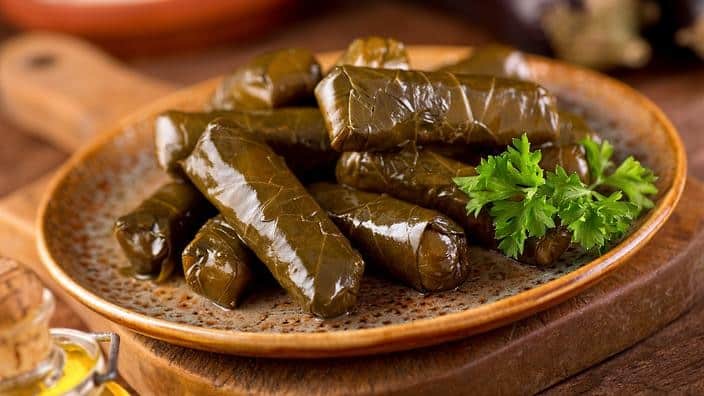 A traditional Turkish dish called Yaprak Sarma (or Dolma) is produced from stuffing grape leaves with fragrant rice, fresh Mediterranean herbs, and spices. It is the most well-liked meal in Turkey and is made specifically for important events or special visitors.
Inegol kofte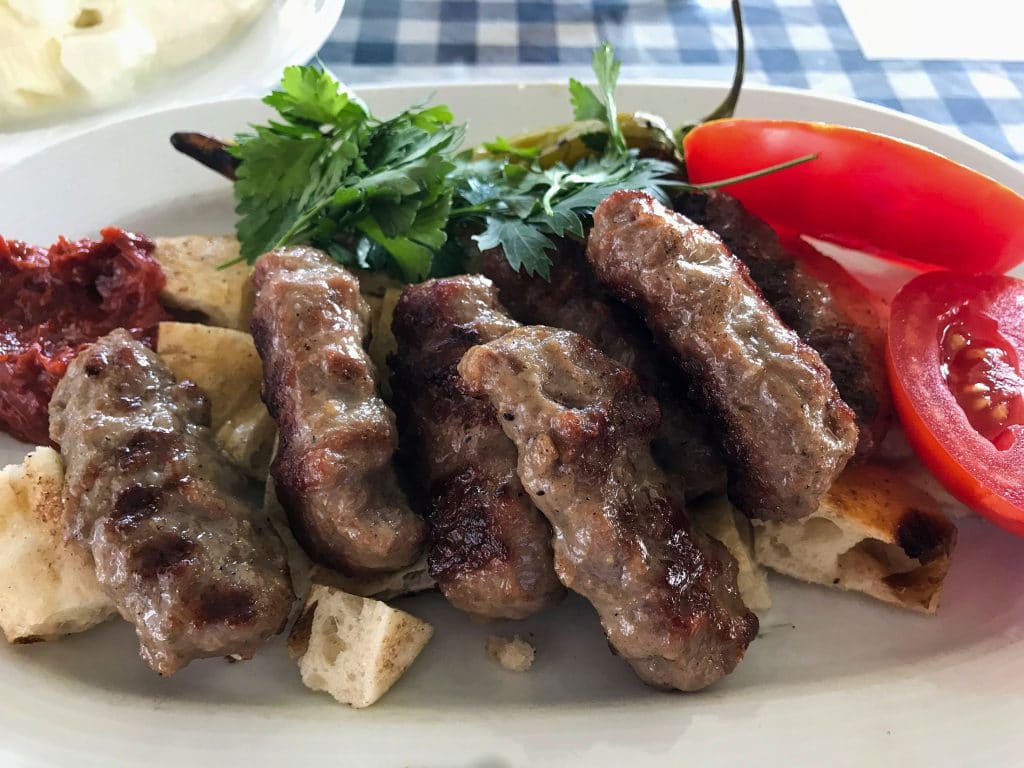 A mixture of ground beef or lamb and breadcrumbs are used to make negöl köfte, which is solely seasoned with onions. They are typically grilled as a main meal.
Iskender kebab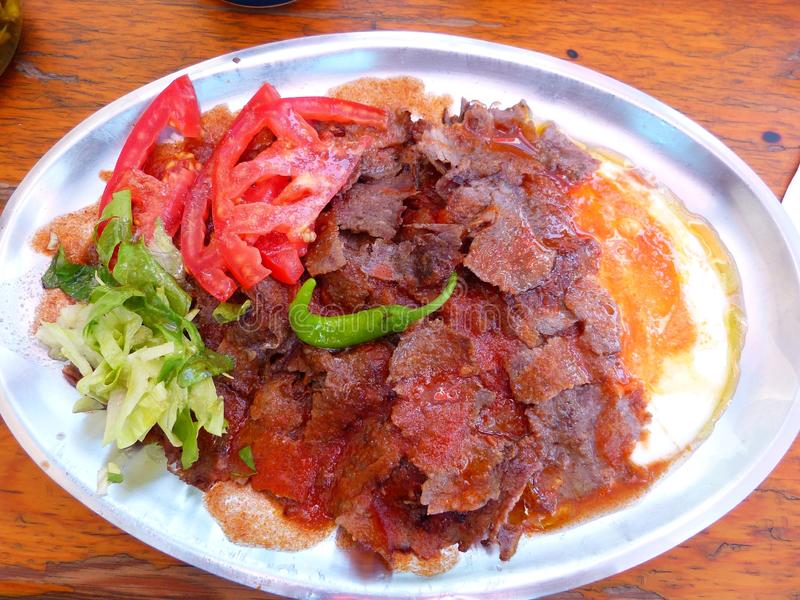 Skender kebap is a traditional Turkish dish made of sliced döner kebab meat, hot tomato sauce, toasted pita bread, and lots of melted special sheep's milk butter and yogurt. It can be made from lamb or chicken that has been thinly and neatly cut and grilled.
Cag kebab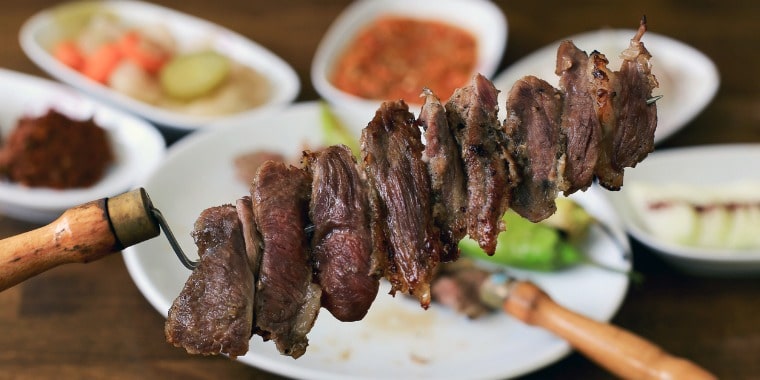 Yatik Döner, also known as ca kebab, is a type of rotating lamb kebab that is horizontally piled and has its origins in the Turkish province of Erzurum. As the years went by, this specially made kebab was recognized as a trademark of Erzurum, where all the illustrious Usta, including akir Aktaş and Kemâl Koç, had restaurants.
Hamsili Pilav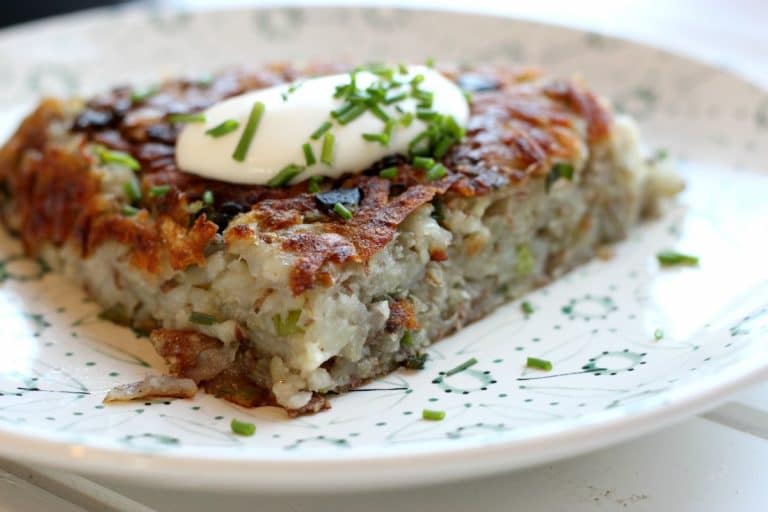 Hamsili pilav is a visually appealing Turkish dish made of anchovy-encased oven-baked pilaf. Long-grain rice, onions, raisins, pine nuts, mint, lemon juice, and spices are frequently used to make pilaf.
Perde Pilav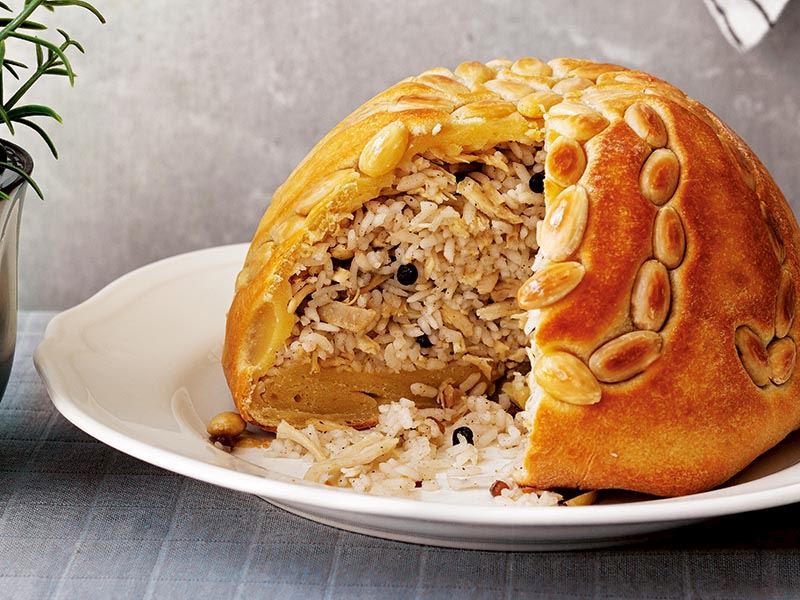 Turkish cuisine known as perdeli pilav normally consists of rice flavored with chicken, onion, and peanuts that is wrapped in a thin dough layer and topped with almonds. Slices of the cake-like pilaf are then presented to the customer.
Manti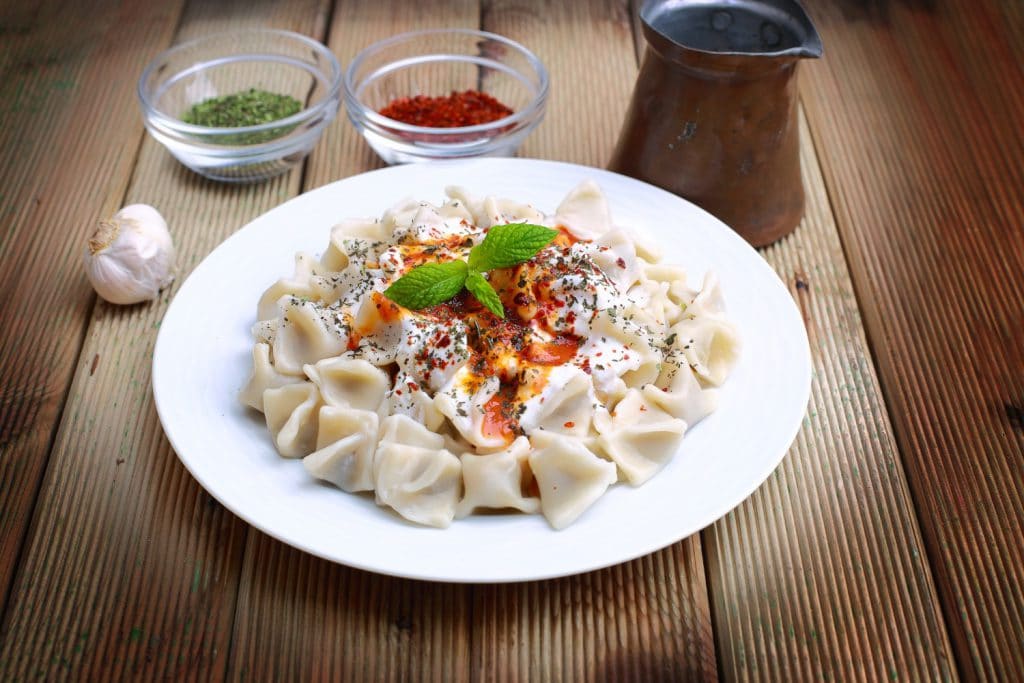 Most Turkic cuisines as well as those of the South Caucasus, Balkans, Central Asia, and Afghanistan frequently use a form of dumpling known as manti. In Russia and other post-Soviet nations, where the dish spread from the Central Asian republics, Manti is also popular among Chinese Muslims.
Testi kebab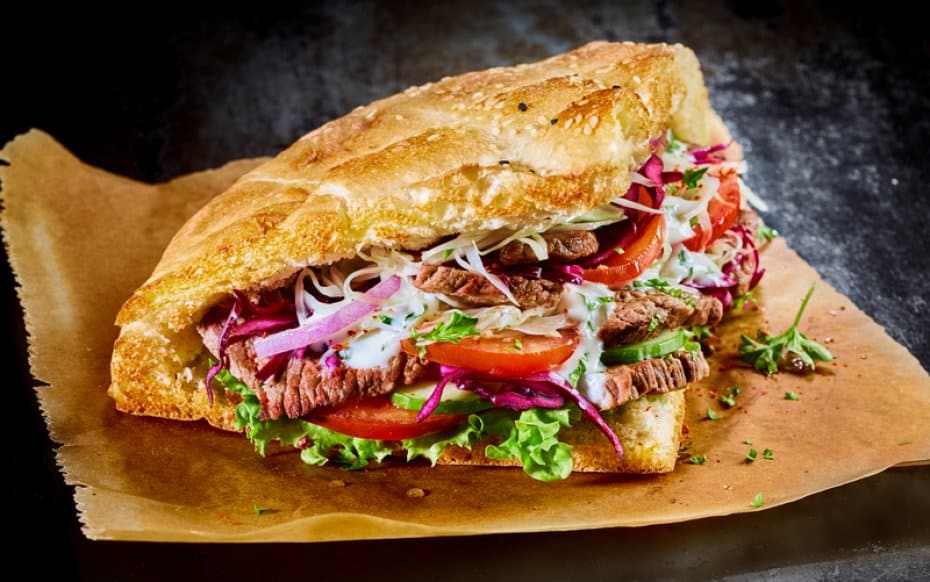 Turkey's Cappadocia region is known for its unique Testi Kebab variety of kebabs. The English titles for this particular type of kebab are "Pottery Kebab," "Clay Kebab," and "Terracotta Kebab."
Gozleme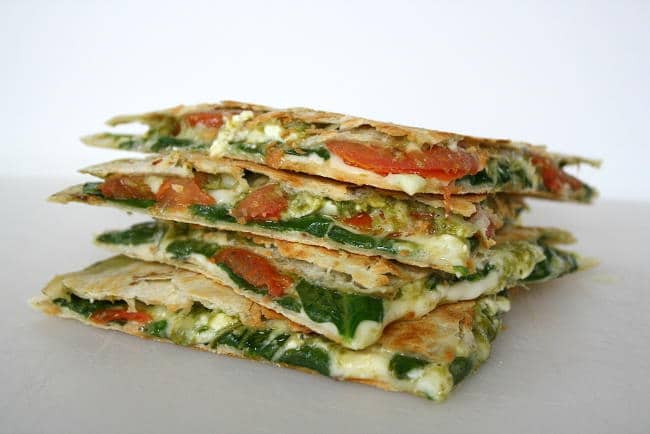 A tasty Turkish stuffed turnover is called a gozleme. Although gözleme can also be created from yeast dough, the typical dough is made just with flour, salt, and water. It is similar to bazlama but is made differently since it is delicately coated with butter or oil.
Pide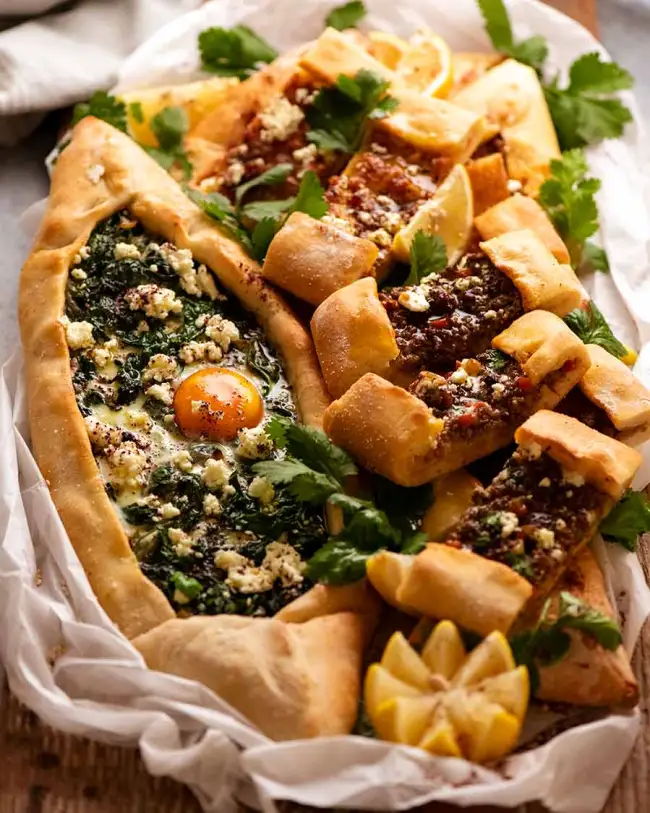 Pide is a well-known baked Turkish flatbread that can be topped with cheese, sausage, spiced pork, spinach, and other ingredients.
Su Boregi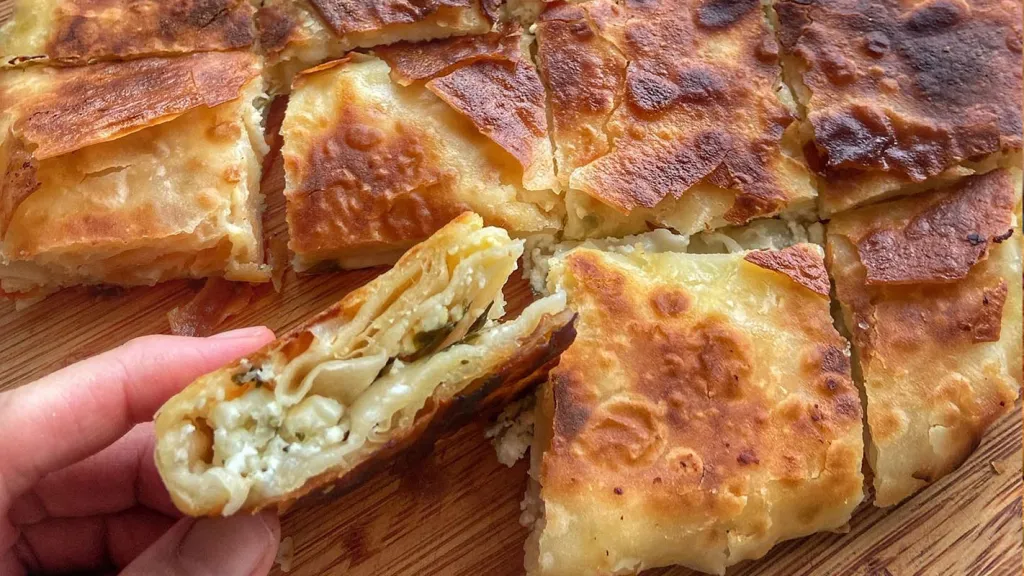 One of the most popular forms is called Su börei, or "water börek." Large pans are used to briefly boil dough sheets before scattering oil, beyaz peynir, or künefe peynir between the layers. All of it is butter-brushed before being placed in a masonry oven to cook.
Lahmacun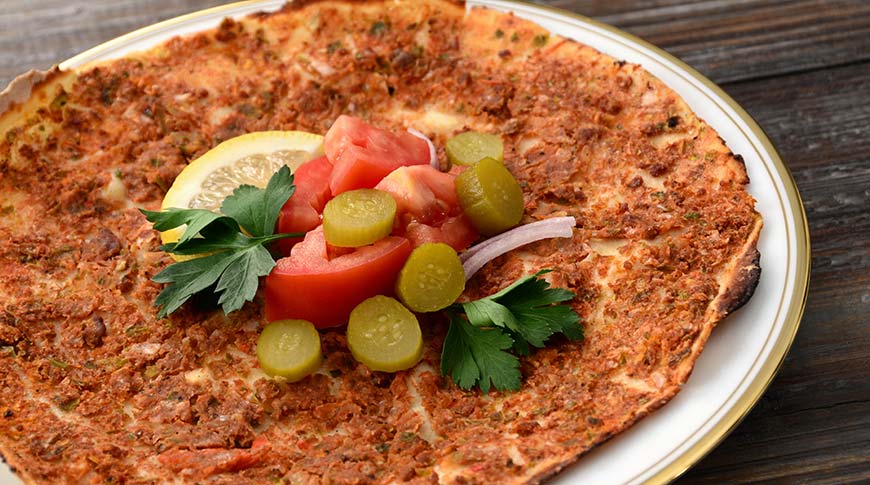 A beef and flatbread dish from the Middle East is called lahmacun. The dish consists of a flatbread covered with minced meat, minced vegetables, and herbs like onions, garlic, tomatoes, red peppers, and parsley. It is then baked while being spiced with ingredients like chili powder and paprika.
Cig Kofte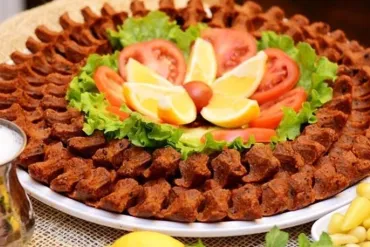 The kofta dish known as I köfte" or "chee kofta" is a delicacy of Edessa in southeast Anatolia.
Dondurma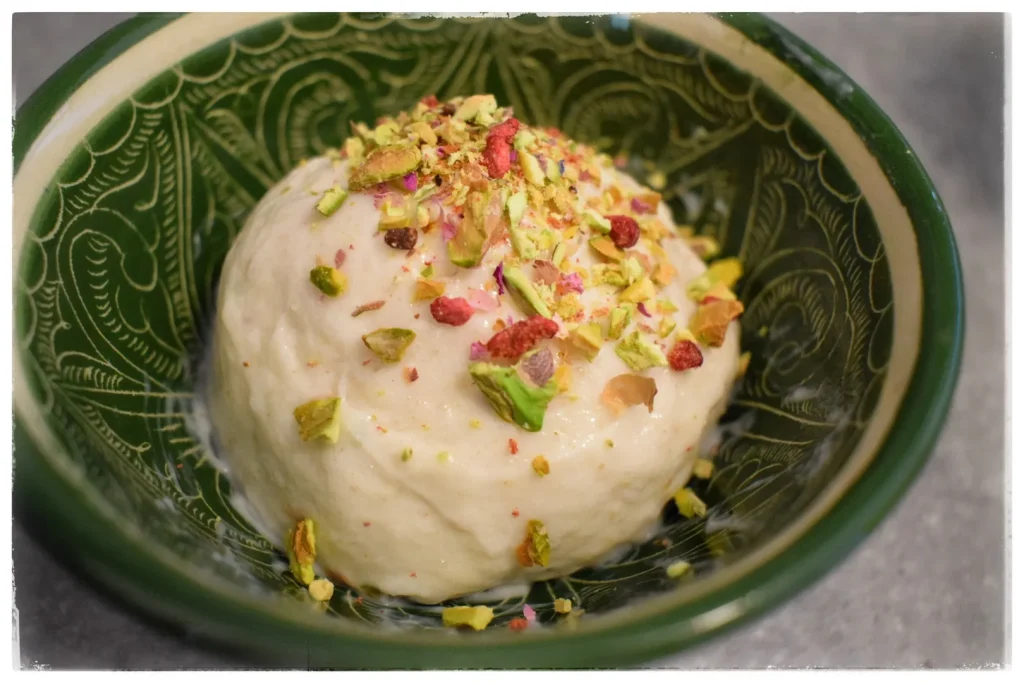 Turkish mastic ice cream is frequently referred to as "dondurma" in English, the general term for all types of ice cream in Turkish. In most cases, it consists of cream, whipped cream, salep, mastic, and sugar.
Lokum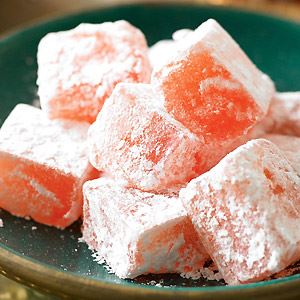 Turkish pleasure, often known as lokum, is a family of sweets made from a starch and sugar gel. Traditional kinds frequently have flavors like rosewater, mastic gum, bergamot orange, or lemon; premium varieties typically have chopped dates, pistachios, hazelnuts, or walnuts bound by the gel.