Southern Italy is ideal for those who enjoy beach holidays, sunny days, and nice weather. You will find a welcoming culture, delicious food, and beautiful beaches here.
Nestled in the heart of the Mediterranean, this enchanting region beckons travelers with its charming coastal towns, ancient ruins, and mouthwatering cuisine. From the sun-drenched shores of the Amalfi Coast to the historic treasures of Sicily, Southern Italy offers a delightful blend of natural beauty, history, and gastronomic delights. Whether you're an adventure seeker, a history buff, or a food lover, these ten destinations promise an unforgettable experience that will leave you yearning for more.
So, pack your bags and get ready to explore the best places Southern Italy has to offer.
10. Lecce
Thanks to its plethora of rich ancient architecture, Lecce is affectionately regarded as the Florence of the South. This city, located in the far south, is the region's primary hub and is also known for its exquisite light Lecce Stone, which has been used to construct most of its buildings. The gorgeous Basilica di Santa Croce, the Cattedrale dell'Assunzione della Virgine, Lecce Castello, and the historic Roman Amphitheatre are all must-sees. Furthermore, Lecce features a number of distinct and beautiful squares, including the Piazza del Duomo and the Piazza Sant'Oronzo. If ancient structures aren't your thing, you can always rest in the beautiful Villa Comunale gardens or visit the Faggiano Museum's excavations.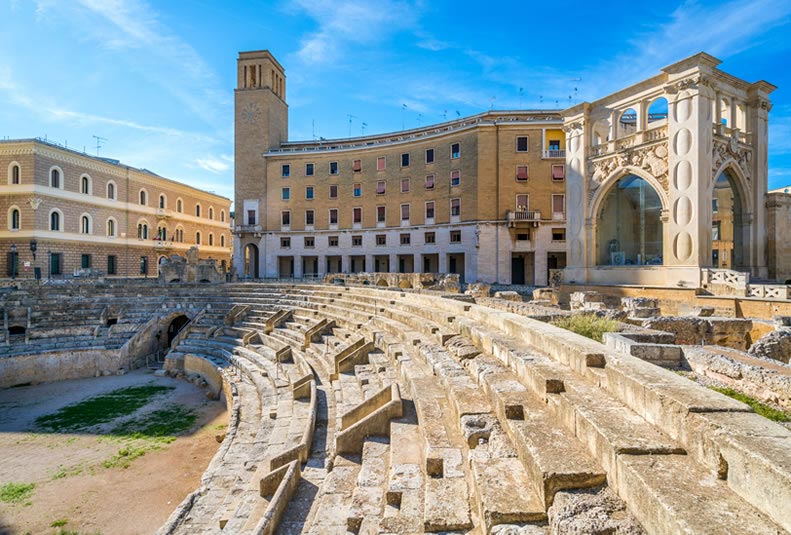 9. Alberobello
Alberobello is remarkable in that it has the best-preserved specimen of Trulli architecture in all of Italy. Trulli-style homes have conical stone roofs that are built without the use of mortar. The oldest residences originate from the 14th century and are absolutely breathtaking, making it one of the most attractive and must-see towns in Southern Italy.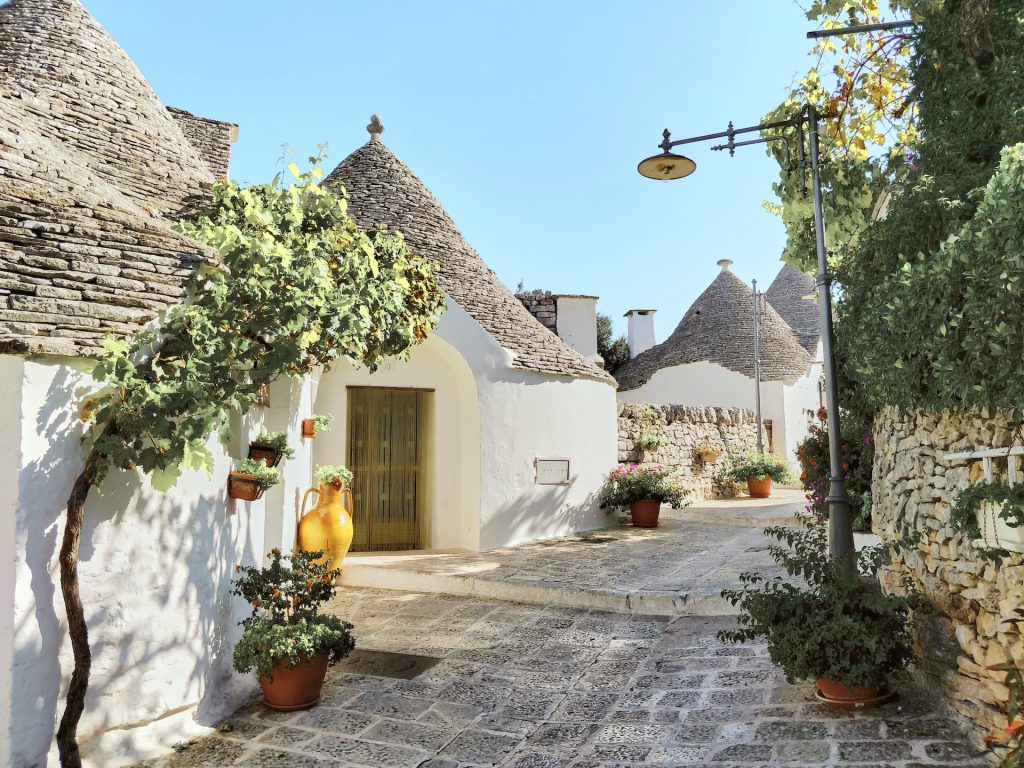 8. Capri, Campania
Capri is an island in the Mediterranean Sea to the south of Italy. Capri's appeal draws both visitors and residents in with its charming buildings and stunning mountainous views. Since staying in Capri is somewhat expensive, one of the most popular ways to explore this lovely Italian island is on a Sorrento to Capri day trip.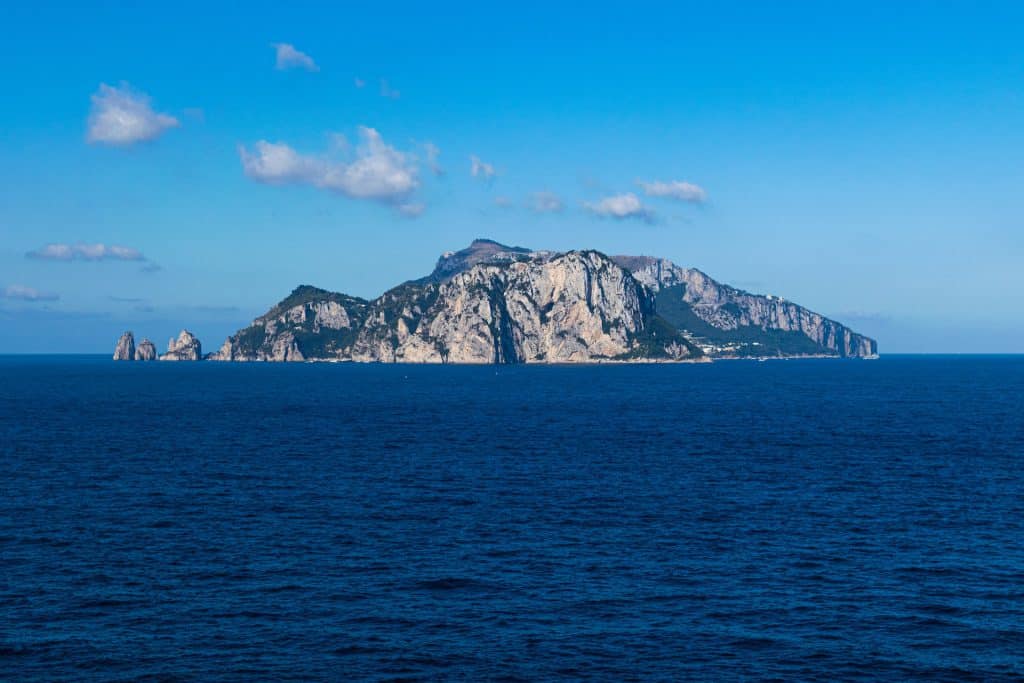 7. Puglia
Mesmeric beaches are dotted with similarly hypnotic towns along the coast of Italy's heel, where some of the most delicious forms of pasta are made, and olive oil is produced from the lush and old farmlands. Puglia is one of the finest destinations to visit in Southern Italy because it has a diverse way of life, with energetic cities like Bari where the youth flourish, exquisite architecture in Lecce, small villages, and lovely beaches. Polignano a Mare is one of Italy's most beautiful beaches. Enter this main beach auditorium through the arches of the Roman bridge; follow the aisle to where the pebbles meet the sea, spread your towel, and take your seat with the rest of the audience who have come to marvel at the spectacle of the sea lapping and shimmering in turquoise ripples against the sheer cliffs. The white stones on this beach are blessed to have stall seats, while the buildings on the neighboring cliffs cluster in the gallery.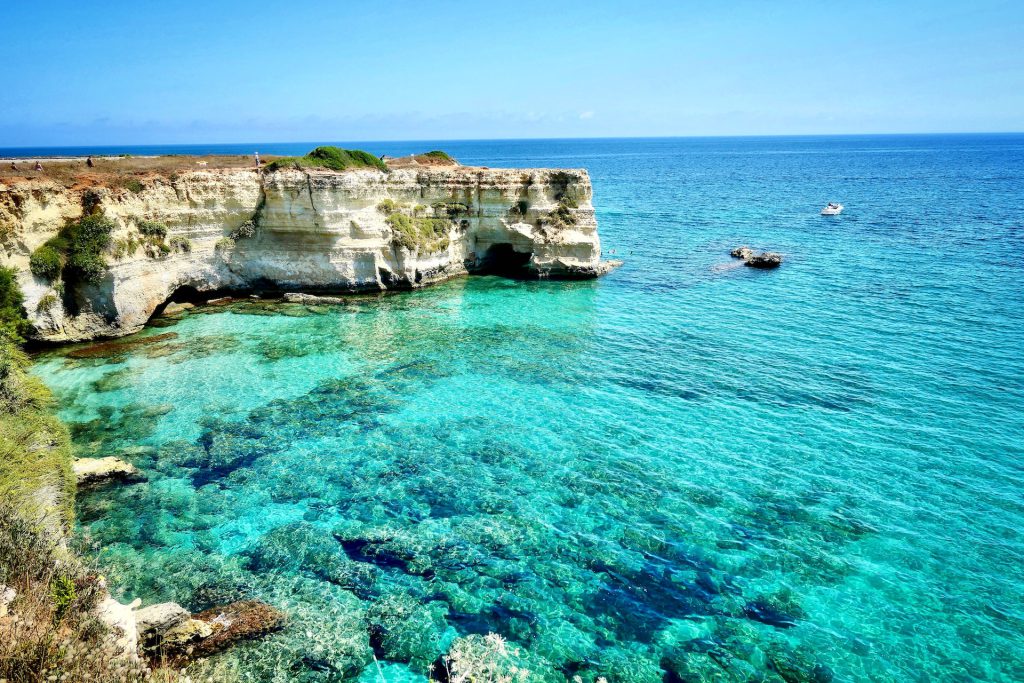 6. Matera
The majestic Murgia Timone, a massive rock plateau, can be seen in Matera. Many caves have been cut into the stone by the people who lived here many years ago. Matera offers a diverse range of activities. While the caves are intriguing to see and explore, the views of the nearby ravine and old town are equally beautiful. This must-see place in southern Italy offers several photo opportunities.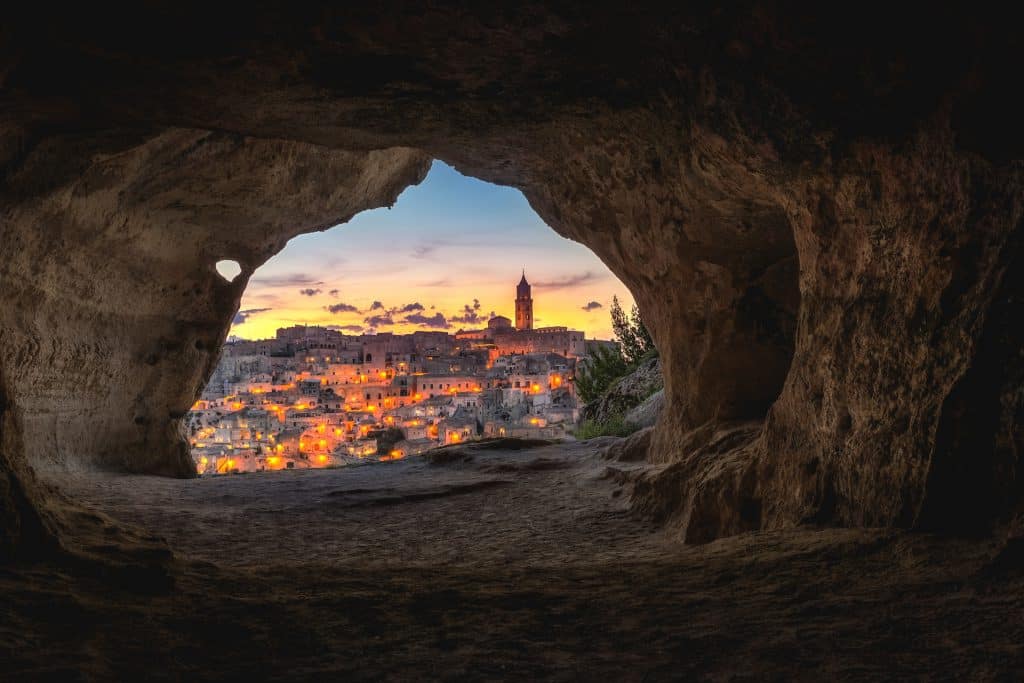 Naples is a must-see on any trip to Italy. There is something for everyone, including food, history, architecture, and natural wonders. It is the origin of the world-famous wood-fire pizza, so save space for a classic slice! Beautiful tiny alleyways lined with historic churches, homes, and mansions. For a taste of history, the National Archaeological Museum houses a collection of ancient artifacts from the region. Having said that, Naples is not for everyone. Because it is the largest city in Southern Italy, there is a considerable risk. But which major city in the world does not have it?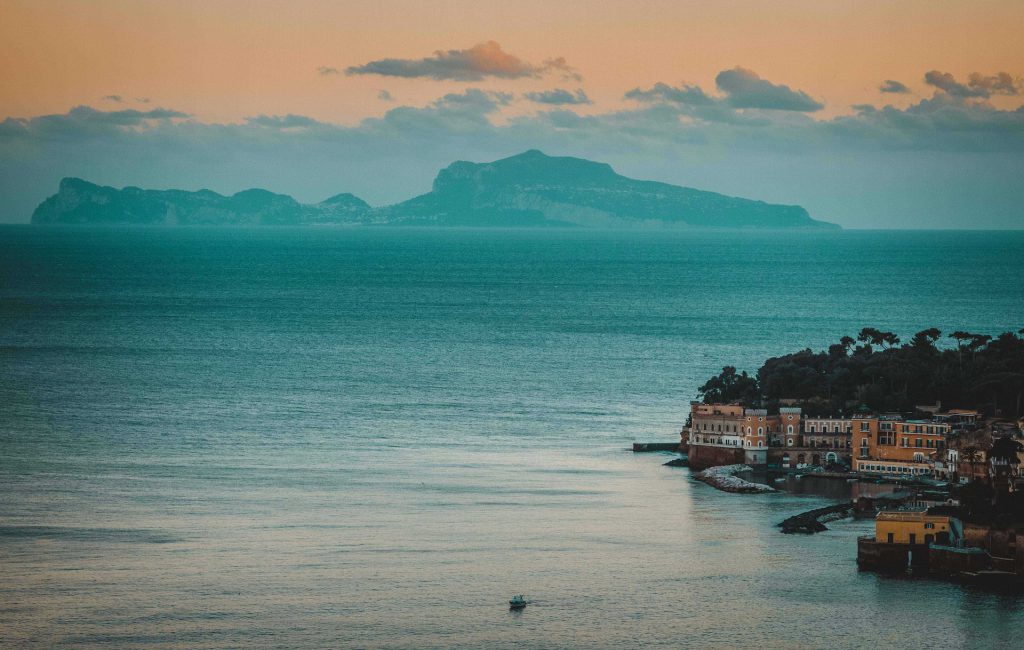 4. Reggio di Calabria
Welcome to the heel of Italy's boot, where Reggio di Calabria offers one of the country's original historical locations. It has a vibrant culture and a rich history that shines brightly under the Mediterranean sun. Reggio di Calabria provides a diversity of tastes out in the country and in adjacent villages to create a unique blend of historical wonder and natural grandeur, with a colorful coastline with soft-sand beaches and hilltop sanctuaries surrounded by a rich agricultural area. Spend time exploring the region's wineries before entering Byzantine churches and remnants of Greek civilization, such as the Riace Bronzes.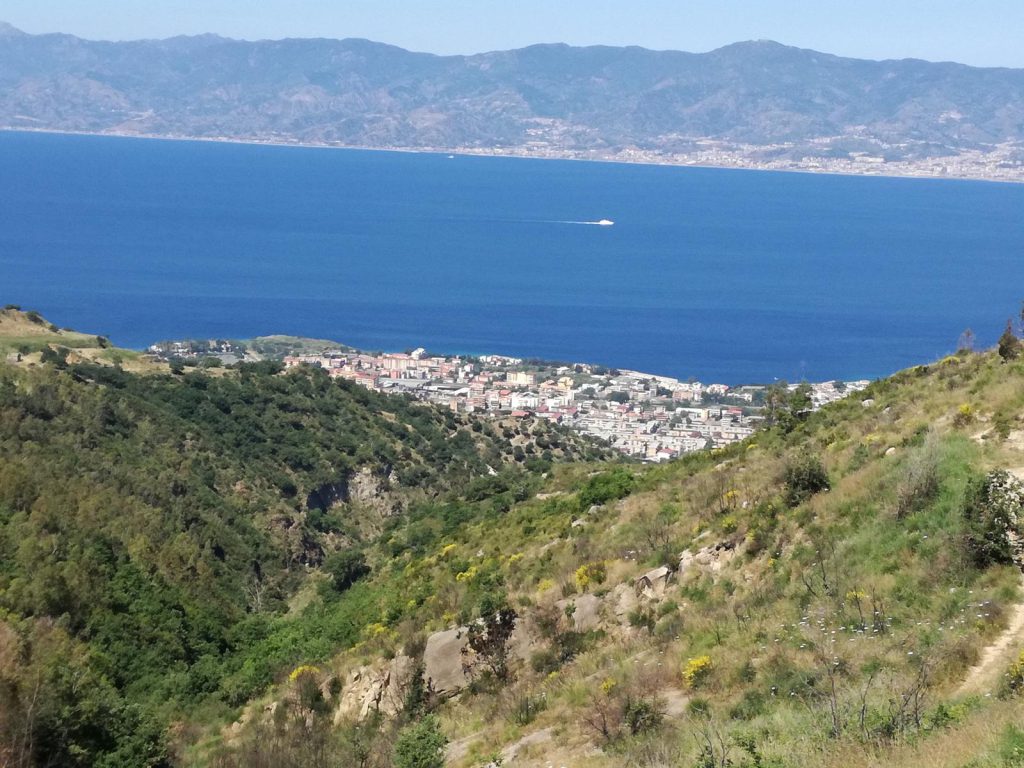 3. Pompeii
Pompeii, a UNESCO World Heritage Site, is one of the most historic destinations to visit in Southern Italy. The remains of this ancient Roman city tell a compelling narrative that will move you to your core. Pompeii was once a flourishing commercial town located against the backdrop of Mt. Vesuvius on the Italian coast. On August 24, 79 CE, Vesuvius burst into one of the most violent eruptions in history, swallowing the whole city of Pompeii and numerous others nearby. The eruption killed more than 10,000 people. Houses and businesses vanished behind a thick layer of ash. Surprisingly, the ash also served as a preservative, keeping corpses, ceramics, and even paintings in pristine condition. Travelers may experience Pompeii's life and culture 2000 years later by traveling around the excavations and into old houses, temples, markets, and granaries. The public kitchens, known as the Thermopolia, the Garden of the Fugitives, and the Villa of Mysteries, are among the most famous sights.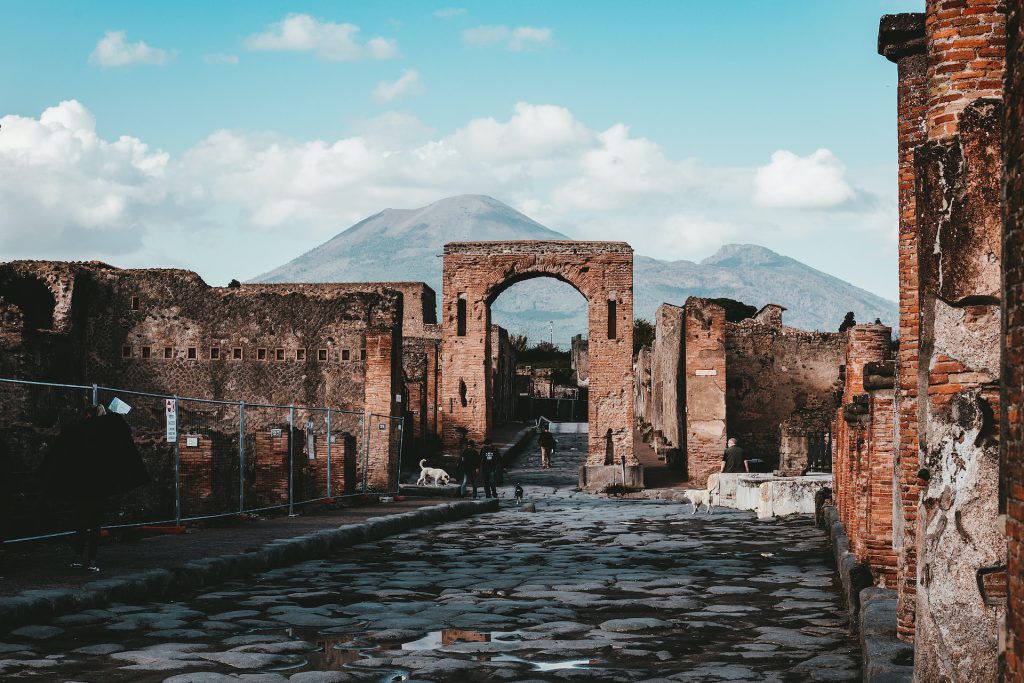 2. Mondello
Mondello's clear seas and beachfront are a 25-minute drive from Palermo. Early in the morning, meet your chauffeur driver in the hotel lobby. Meet a professional hiking guide for a tour through one of the most stunning natural areas, Monte Pellegrino, which overlooks Mondello's picture-perfect bay. Spend the afternoon at Lido Valdese, a private beach club. On your way back to Palermo, stop by the Five-Star Luxury Hotel Villa Igea for aperitivo at the Igiea Terrazza before returning to your city center rooms.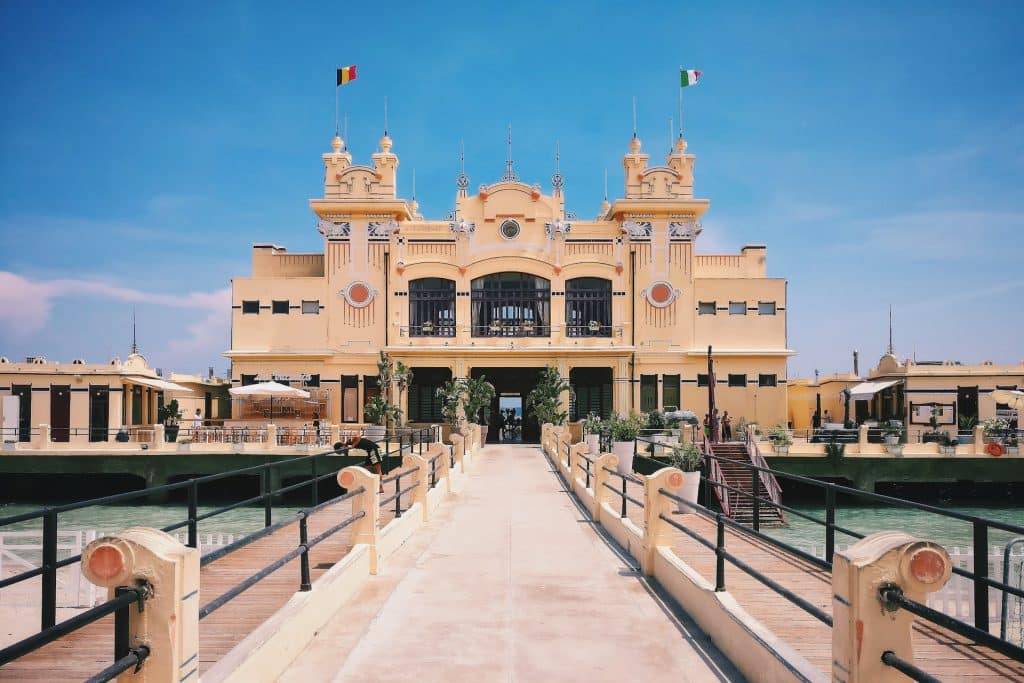 The Amalfi Coast is one of the nicest spots to visit in Italy. The Amalfi Coast is a collection of clifftop cities, small villages, and one of southern Italy's most stunning coastal roads, which is a thrill to drive. Here you will discover the ideal combination of sightseeing, delicious dining, and several sporting activities. If you want, you can begin your journey by car in Naples and travel south, passing through picturesque villages and breathtaking scenery is hidden among the Italian roads.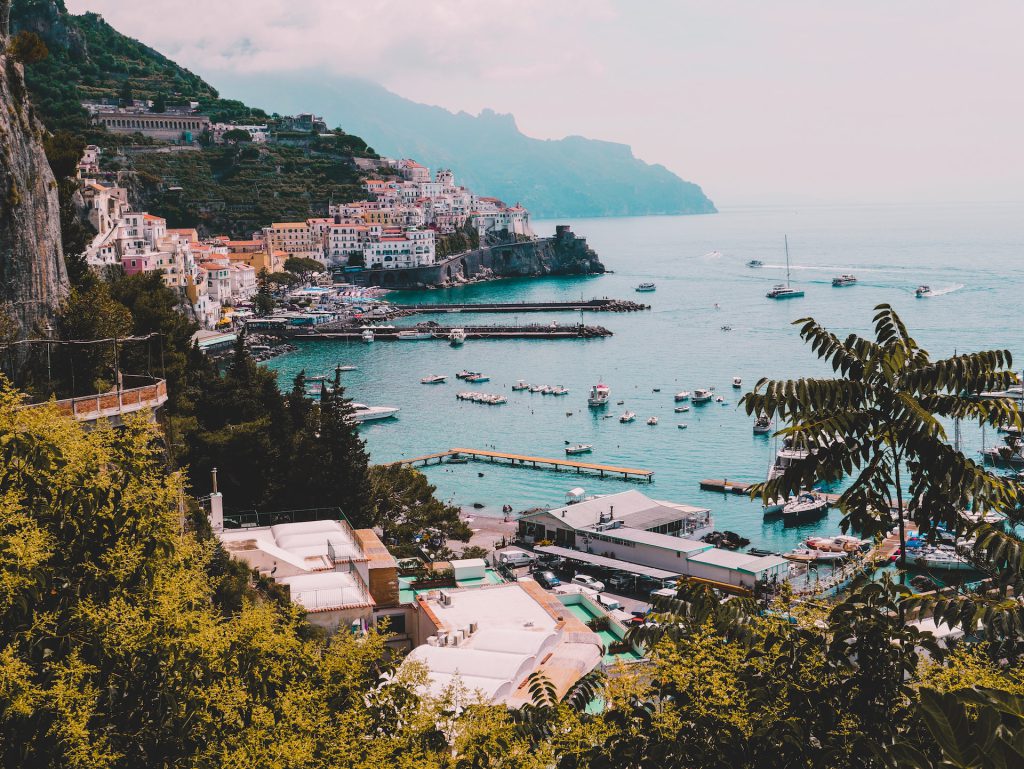 10 Best Places to Visit in Southern Italy on a MAP
You may also like to visit the : 10 Best Coffee Shops In Italy, or spend more days at the : Top 10 Places to Visit at the Amalfi Coast, and try these : Top 20+Traditional Food (Irresistible Dishes You'd Want To Relish In Italy)
How excited are you to visit Southern Italy and take snaps of these awesome places on your camera? Let us know in the COMMENTS section below, which of these places sparked your interest.