California has all it needs to be the great summer trip, from magnificent coastline to clear sky and nice weather-in fact, many view California to be the land of "endless summer."
10. Palm Springs
Palm Springs is a beautiful city hidden away in the Southern California desert that was once a popular destination for Hollywood stars in the 1950s. Nowadays, this magnificent location takes a more relaxed approach and is highly popular among older vacation visitors wishing to relax in the sun.
Palm Springs is surrounded by the breathtaking landscapes of Coachella Valley, making it a great destination for anyone wishing to put on their walking boots and embark on a trekking adventure. There is plenty to discover in the gorgeous surroundings around the city, including hot springs where you may relax and refresh.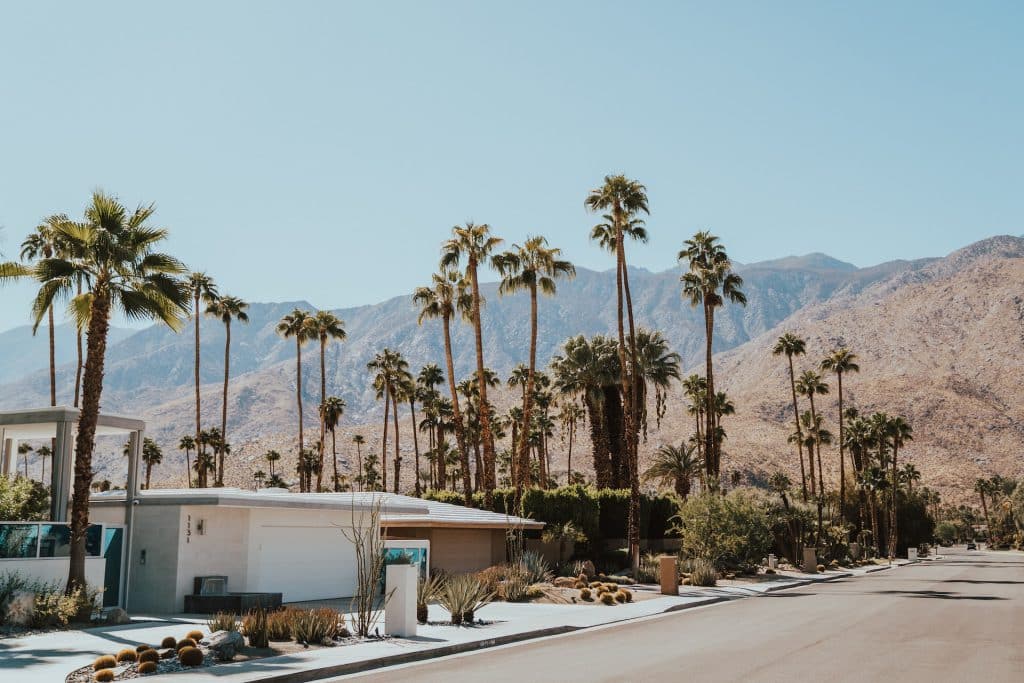 9. Highway 1
California is often regarded as one of the nicest states for a road trip. Indeed, the variety of scenery available, including desert expanses, coastal roads, golden hills, and mountain ranges, are a genuine delight for people who enjoy driving. But one picturesque route in California stands out above the others. It is the well-known Highway 1, a gorgeous route overlooking the Pacific Ocean that winds over cliffs and bridges hanging over the water and offers stunning views and locations.
Highway 1 runs practically the whole length of the California coast from San Diego to the north of San Francisco, but the most interesting part is certainly Big Sur, where the renowned Bixby Bridge, immortalized in numerous images and postcards, is located. Pfeiffer Beach, one of California's most gorgeous beaches, is also located in Big Sur and is known for its violet sand and sea stacks.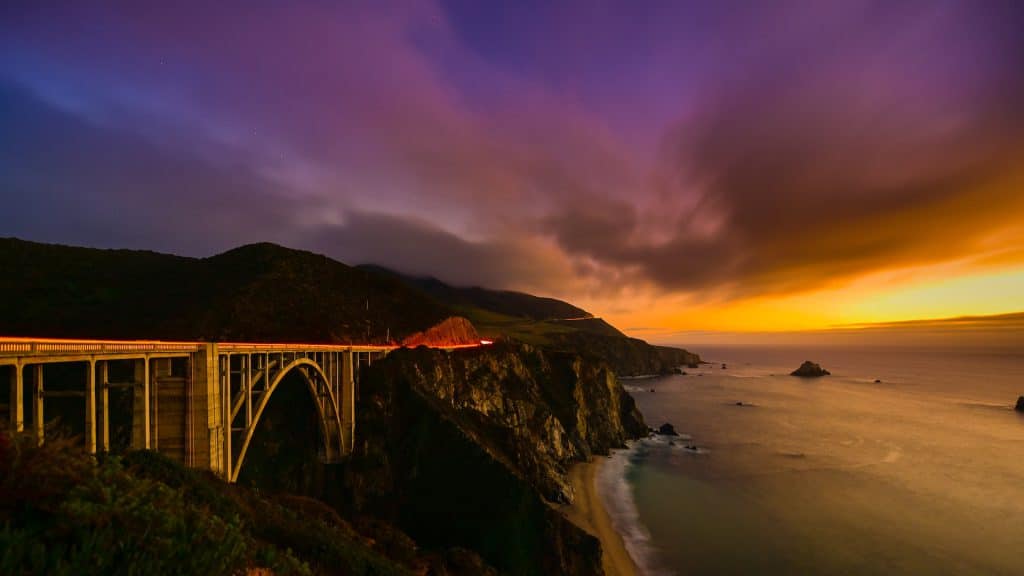 8. Santa Cruz
Santa Cruz's laid-back attitude makes it a great spot to visit, drawing many artistic personalities longing for a relaxed way of life. Although it may not be the first spot that springs to mind when thinking of a place to surf, it is one of the top beach cities in California. Santa Cruz is home to some of America's most well-known beaches, including the famed Cowell Beach, which is a popular surfing destination. After working up an appetite by the water, you can head to one of the city's fantastic cafés and get a snack with every cuisine imaginable available.
During your visit, take a trip down the Santa Cruz Beach Boardwalk, a busy amusement park near the beach that will fascinate both adults and children. Along with a variety of thrilling coasters, there are other locations to grab food and some treats.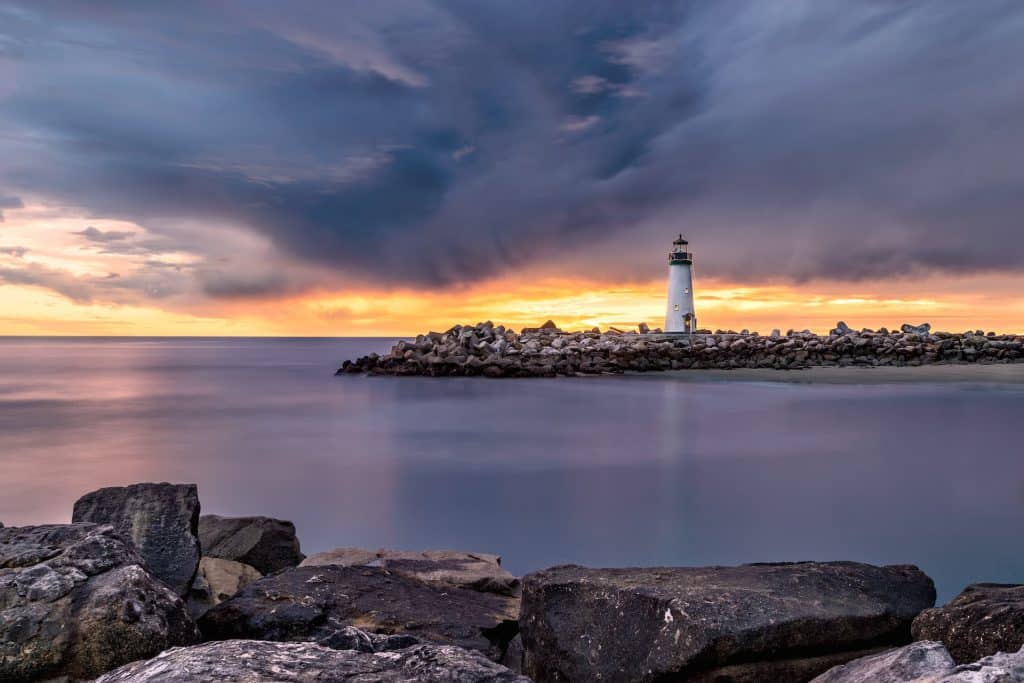 7. Sonoma Valley
Sonoma Valley, part of the San Francisco Bay Area, is located immediately to the north of the city, near San Pablo Bay. The lush valley is known for its grapes, wineries, and beautiful rural scenery. It was here that California's world-famous wine industry got its start. Sonoma Valley is a delightful and scenic area to visit, much more easygoing and laid back than the wealthy and spectacular Napa Valley. Sonoma has a variety of outstanding restaurants providing local dishes and tasting facilities where you may try some of the region's fine wines. The Valley of the Moon is dotted with huge estates and charming vineyards. Hiking and cycling are popular activities, and a balloon flight over Sonoma Valley allows you to take in the breathtaking panorama below.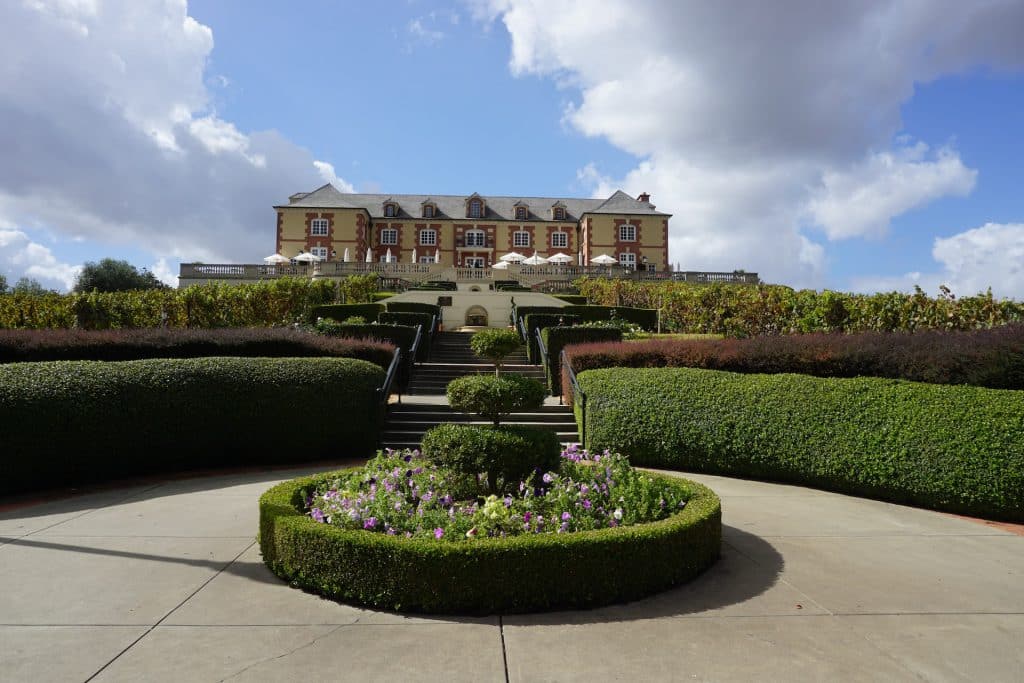 6. Sequoia and Kings Canyon National Parks
Prepare to be amazed by the grandeur of the huge sequoias at Sequoia and Kings Canyon National Parks! The General Sherman Tree in Sequoia National Park and the General Grant Tree in Kings Canyon National Park are the world's two tallest trees in the world. Both parks include breathtaking landscapes, including rock formations, mountains, canyons, and waterfalls, and the route connecting the two parks is particularly beautiful.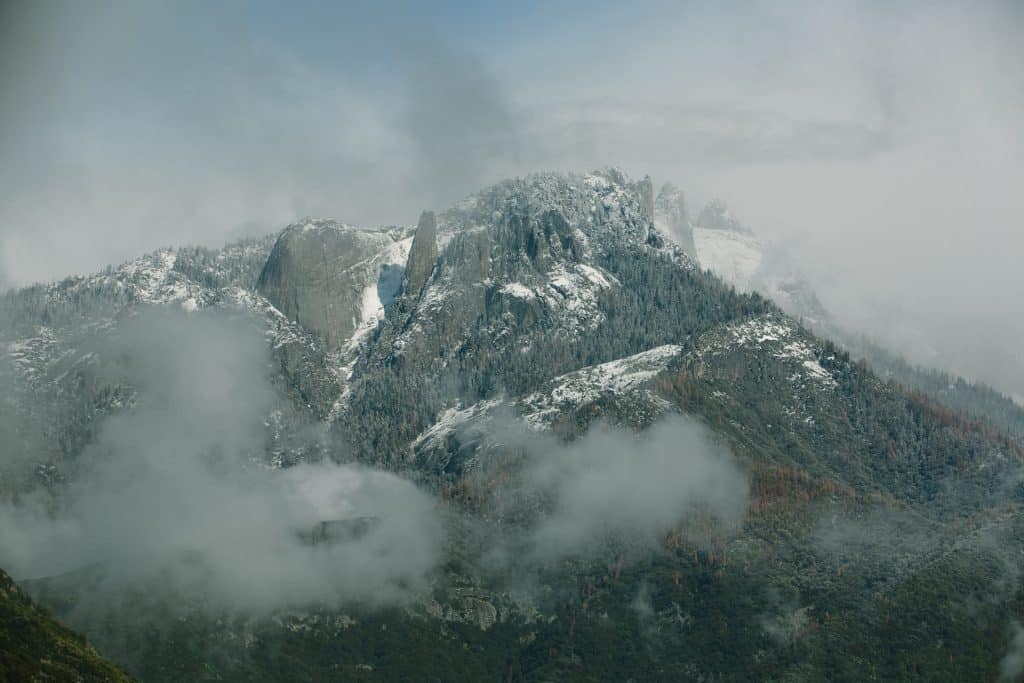 5. Napa Valley
The region, which was formerly home to Patwin Native Americans, now has over 400 wineries, with vineyard development dating back to the 18th century. You may take a hot air balloon ride to see the spectacular tourist destinations from above, or visit downtown Napa to enjoy a blend of modern luxury and old-fashioned whimsy. It's no surprise that this is a must-see while traveling through California!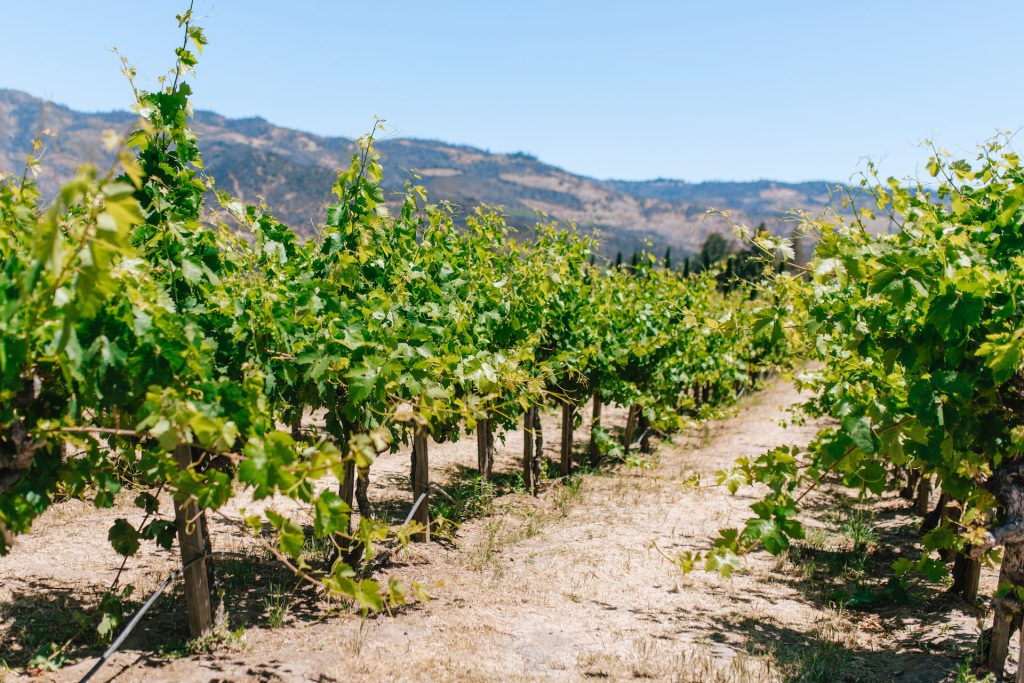 4. Los Angeles
With a population of 3.97 million people, Los Angeles is America's second-largest metropolis.
The first factor that distinguishes it is that it is home to Hollywood, the world's entertainment hub. Explore the numerous icons of Hollywood's rich heritage. Walk the Hollywood Walk of Fame, where celebrities are honored with their renowned Hollywood star. Visit the Chinese Grumman Theater, where many renowned films have premiered. Visit the Oscars' home, the Dolby Theater. Take a guided tour of the Warner Brothers studio to see how many of your favorite TV series and movies are created.
Spend time strolling around Los Angeles, and you'll see celebrities that reside in wealthy districts like Brentwood, Bellaire, or Beverly Hills. Visit the Getty Museum, which has a world-class collection of pre-war European art. Attend a show in the Hollywood Bowl. At the Walt Disney Concert Hall, you can listen to a symphony. Rodeo Drive in Beverly Hills is known for its high-end shopping. Attend a Lakers or Dodgers game at Staples Center or Dodgers Stadium. Take a trip back in time on Olvera Street, Los Angeles' historical quarter, and watch the sunset from the Griffith Observatory.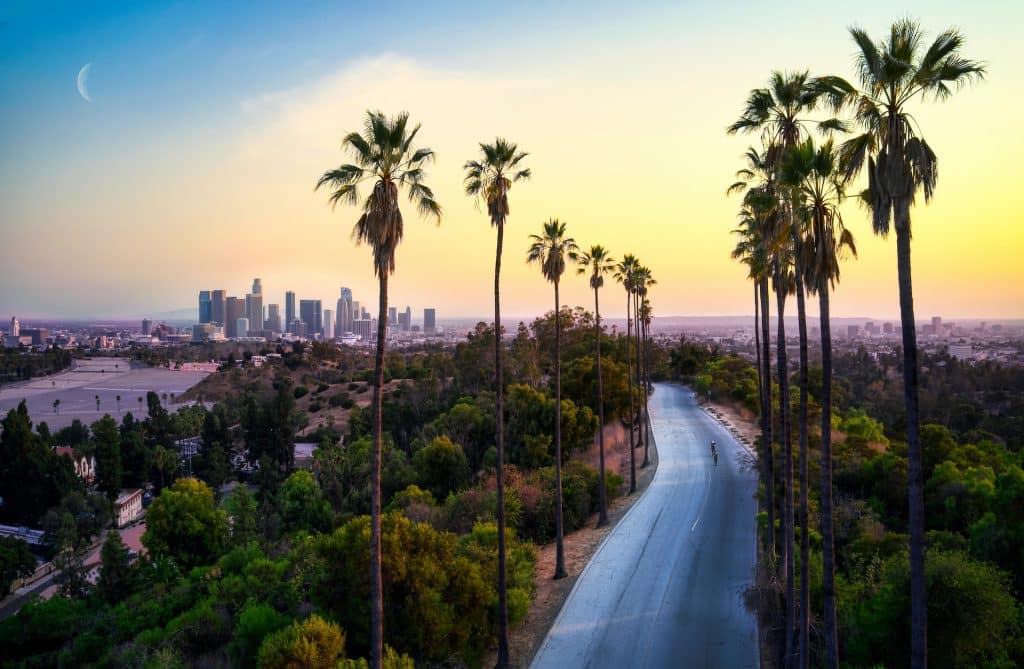 3. Lake Tahoe
This beautiful lake, surrounded by snow-capped mountains, is a place of great beauty and tranquility. The water in the lake is a magnificent turquoise with a transparent aspect, and the setting is so beautiful that it has a contemplative effect. Lake Tahoe's major attractions include state parks, beautiful beaches, and lake views. Visitors may view the alpine beauty by hiking on one of the numerous beautiful paths in the South Lake Tahoe region. South Lake Tahoe also has some of the greatest sites. Emerald Bay State Park, the quiet woodlands and beaches of D. L. Bliss State Park, and the densely forested Ed Z'berg Sugar Pine Point State Park all offer stunning lakeside views. These parks also include well-kept nature paths and lovely picnic areas. Lake Tahoe is also a popular summer destination for outdoor activities like hiking, mountain biking, fishing, water sports, and lakefront sunbathing.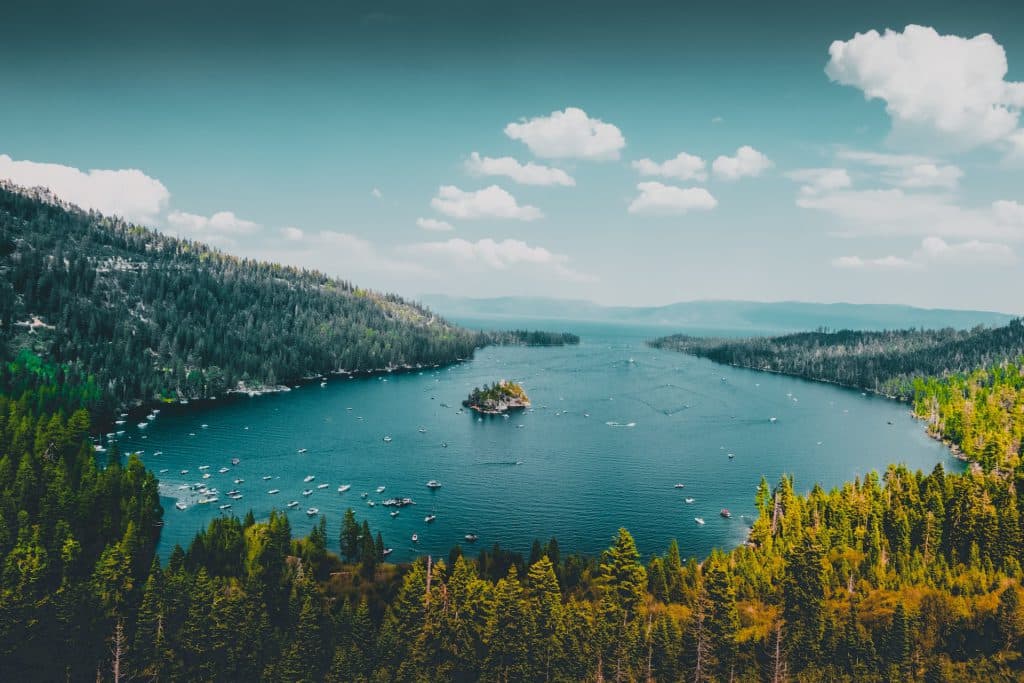 2. Disneyland
Anaheim is famous for one thing and one thing only: Disneyland. But, it has gradually evolved into the largest city in Orange County and hence has much more to offer. Anaheim, which has a diverse selection of neighborhoods, has pockets of fantastic bars, restaurants, and stores, with many of these, focused around downtown. It's also a terrific site to watch baseball or hockey, as the Anaheim Ducks and Los Angeles Angels of Anaheim are both situated here. It also has a huge convention center and holds several events and contests throughout the year.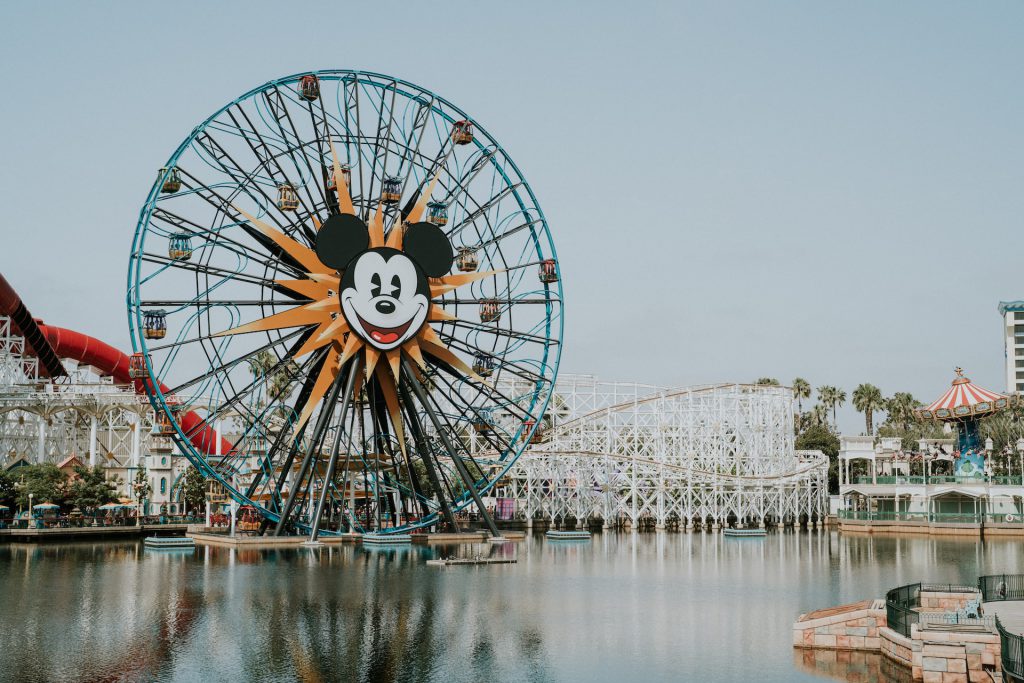 1. Yosemite National Park: A UNESCO World Heritage Site
Yosemite Valley, Mother Nature's most magnificent work of art, is bordered by high granite cliffs and domes that date back millions of years and were carved out by glaciers. After visiting Yosemite in the 1860s, John Muir campaigned to have the area declared a national park, describing it as the "grandest of all special temples of nature." Yosemite draws more than four million visitors a year because of its magnificent natural splendor. One of the best things to do in California is to visit Yosemite National Park, which has been protected since 1864 in the High Sierra of California. There are 800 miles of hiking trails throughout this 1,200 square mile wilderness, which was designated a UNESCO World Heritage Site in 1984. Along the renowned Pacific Crest Trail, a stroll along the Tuolumne River is among the most beautiful things to do. The park's vast meadows, free-flowing waterfalls, crystal-clear streams, and huge sequoia tree groves are all breathtaking. The park boasts great biological richness, with over 400 distinct animal species, including 262 bird species. Yosemite's most iconic sites are Yosemite Falls, a breathtaking 2,425-foot waterfall, and Half Dome, a sheer-faced granite peak. The trip to the top of Yosemite Falls and the all-day trek to Half Dome are among the most difficult hikes in Yosemite, ideal for people in good shape.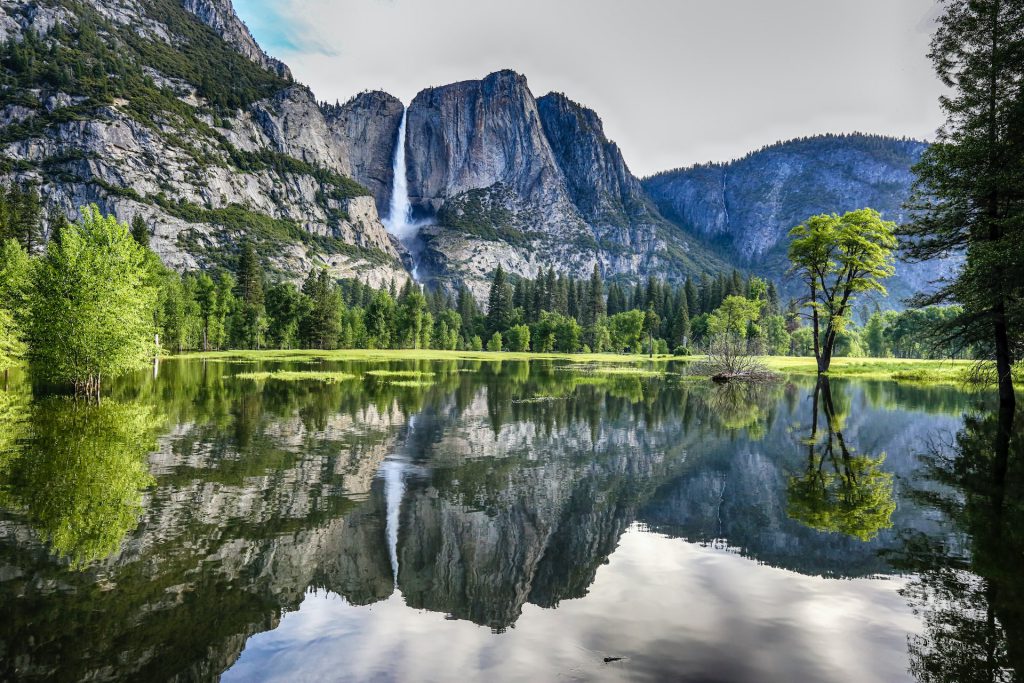 10 Best Places to visit in California on a MAP
How excited are you to visit California and take snaps of these awesome places on your camera? Let us know in the COMMENTS section below, which of these places sparked your interest.