London, the capital of England, is the hub of rich history and culture. Mind-blowing architectural buildings, captivating theaters, wonderful landmark sites, and spectacular streets make the city a must-visit for all the passionate tourists out there. Do you know that London has such massive popularity as a tourist destination that it attracts more than 20 million visitors every year? How awesome is that?
Discover our 10 best picks in London in this article!
Place #10: Madame Tussauds
Looking for a place that is the perfect blend of glamour, culture, and history? Well, Madame Tussauds is going to be the perfect option for you. Featuring over 300 eye-catching wax figures, you can't go wrong visiting this place and clicking stunning selfies with the wax models of popular celebrities. This place features realistic wax figures of renowned personalities such as Johnny Depp, Miley Cyrus, David Beckham, Usain Bolt, and the list just continues. Just pay the entrance fee, and you get absolutely lost in the world of fancy and glitz. Sounds awesome, right? Don't forget to take killer pictures.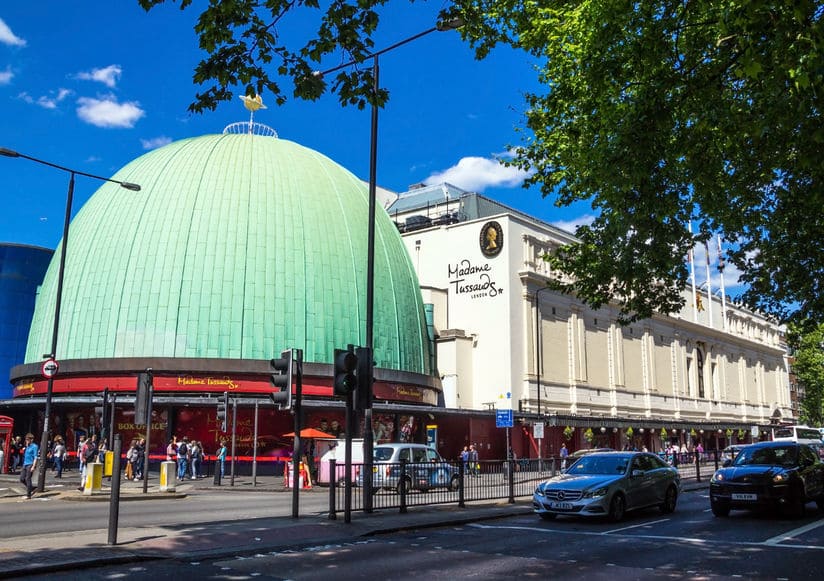 Place #9: Hampton Court Palace
Situated in Molesey, London, this fabulous historical site oozes out culture and intricate architectural finery. This place is the perfect abode for history lovers. Do you know this place traces its origin to the era of Henry VIII? Oh, did we say that this is the very building where Queen Elizabeth I because aware of the way by which the Spanish armada was defeated? While here, watch out for the great astronomical clock that is a specialty of this fascinating place. Absorb the awe-striking culture of the place and explore the mind-blowing architectural grandeur of the Hampton Court Palace. Embrace the vivid history of the place and have a one-of-a-kind experience here!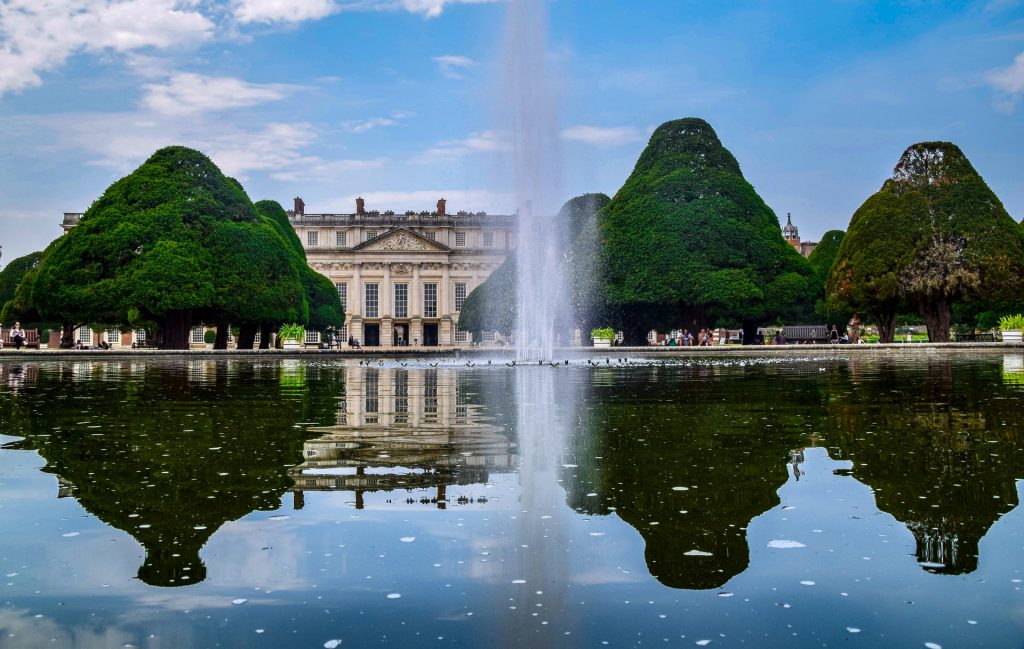 Place #8: National Gallery
While holidaying in London, it is just not possible to overlook the awesomeness of the National Gallery and treat your eyes to incredible masterpieces. This columned grand museum is situated at the fringes of Trafalgar Square. Even if you are not a sucker of culture and a fan of European paintings, you will soon become one after visiting this place. Don't forget to explore beautiful creations such as The Entombment by Michelangelo, Venus and Mars by Botticelli, Madonna and Child by Leonardo da Vinci, and several other beautiful artistic creations. Walk the glorious aisles and witness the masterpieces of European painting as these are presented in the gallery, chronologically- right from the era of the 1260s to the 1920s. Visit Charing Cross in London and have a great time capturing the beauty of this awesome structure on your devices. Sounds cool, right?
Place #7: Big Ben, Palace Of Westminster & Westminster Abbey
Won't you jump with delight to know that you can actually visit three grand, historic sites in London by just walking a little bit? Well, of course, these three places are located way too close to each other. Visit any one of these places, and you will be just in the vicinity of the other sites. You can also save a great deal of your precious time…isn't that pretty awesome? The more time you have on the trip, the greater scope will you get to create more memories in London, the land of wonder. Starting off with Big Ben, it is actually a majestic clock tower tracing its origins to the era of Queen Elizabeth and is a crucial part of the Palace of Westminster. Oh, did we say that Big Ben actually refers to the bell that is present inside the tower? It is a tad bit sad that entry is not allowed inside the tower, but don't worry. You are sure to have a great time soaking in the rich culture of the Palace of Westminster, which is also known as the House of Parliaments. Enjoy the vibrant political atmosphere around you, and get lost in the beauty of the place. Just get an entrance ticket to explore the Westminster Abbey and have a great time exploring the political culture of this beautiful town. Explore, seek knowledge, and fill your book of life with diverse experiences.
Place #6: British Museum
The British Museum is the treasure house of precious assets and you are sure to get shocked in sheer disbelief when we say that this museum actually shelters as many as 13 million artefacts. While every artefact in this museum is a true asset, the remarkable ones include the debatable piece of Elgin Marbles from the historic site of Parthenon, the famous Mildenhall Treasure, and the impressive Rosetta Stone. What is awesome is that you can actually have a great time turning the pages of the books based on ancient history and culture, and lose yourself in the world of books by visiting the well-stocked bookshelves present here. Don't forget to get yourself a souvenir from one of the grand shops present here! Also, that cute cafe in this museum is sure to appeal to your aesthetic senses. Make sure to spend time out there!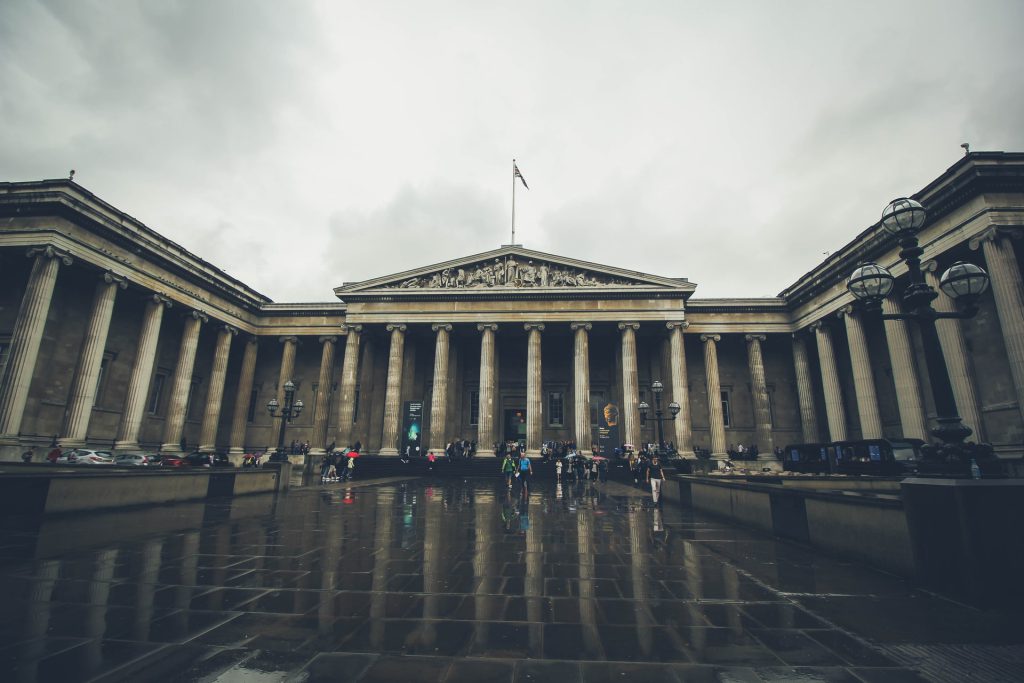 Place #5: Camden
Wish to experience the rich culture of London? Well, of course, you will! Your trip to London won't be complete if you don't mingle with the locals. And, what better place to experience local culture than visiting Camden? This is the most diverse and vibrant part of the city that is thronged by tourists, local folks, punks and goths. Oh, did we say what the special highlight of this place is? This place is the hub of piercing and tattoo shops…so, if you are into all this stuff, don't forget to get yourself one. Go on a shopping spree as you explore the various stalls at Camden, and purchase those chic artworks, rare books, and dapper clothes. Also, don't forget to visit Cookies and Scream at Camden to munch on delicious vegan bakery items. Sounds heavenly, right?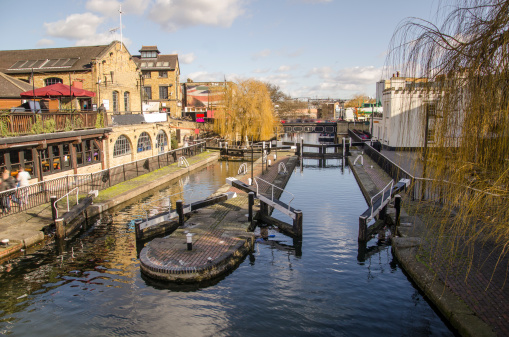 Place #4: London Eye
London Eye, or the Iconic Ferris Wheel, is a must-visit spot in London. Each glass capsule of the wheel rises to a shocking height of 443 feet. The view of the River Thames from this wheel is indeed the best thing in the world. Of course, you can't miss out on this! The brightly lit wheel is sure to captivate your heart. You can either hop on to a private pod or a shared pod and have a great time resting your eyes on the beautiful scenic view of the city. This 30-minute ride is going to be the most memorable one of your life. Make sure to make the most of it!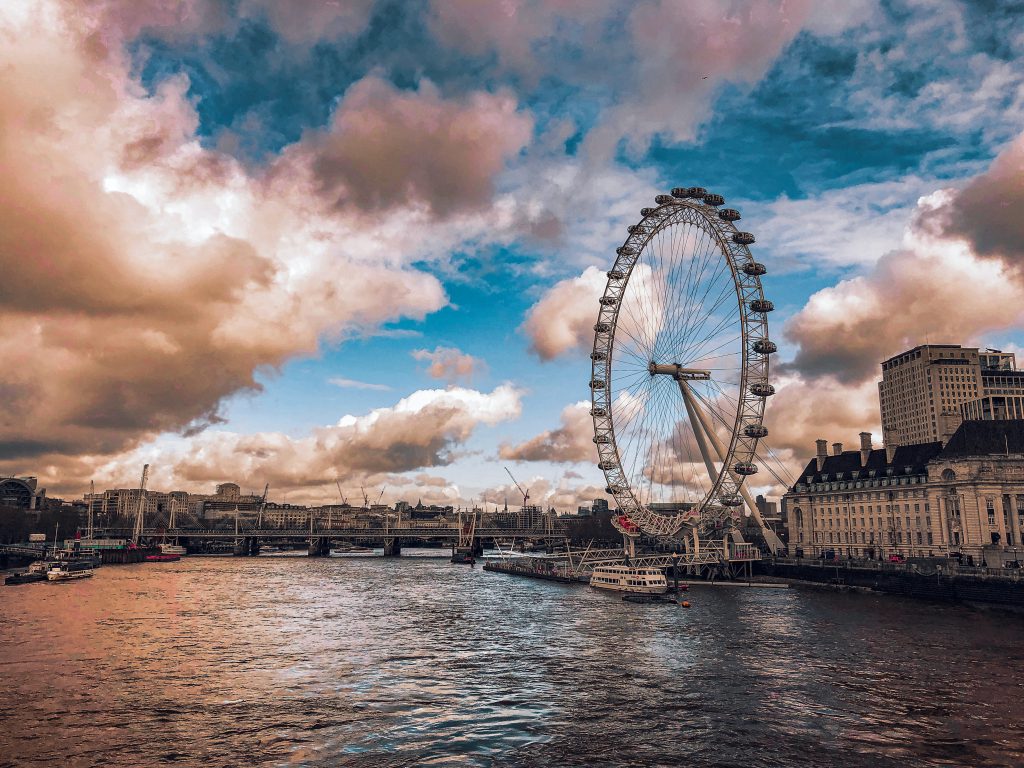 Place #3: Buckingham Palace
This architectural marvel is sure to make you fall for this place. The London residence of the royal family is known as Buckingham Palace, and you just can't afford to miss out on the loveliness of the place. The royalty and majestic beauty of the place are sure to pull you towards it and make you grow fond of this place. Have a great time touring the palace and learning more about the rich history of the royal family. While here, don't forget to witness the special event of the changing of guards. The accompanying music and spectacular event are sure to mesmerize you.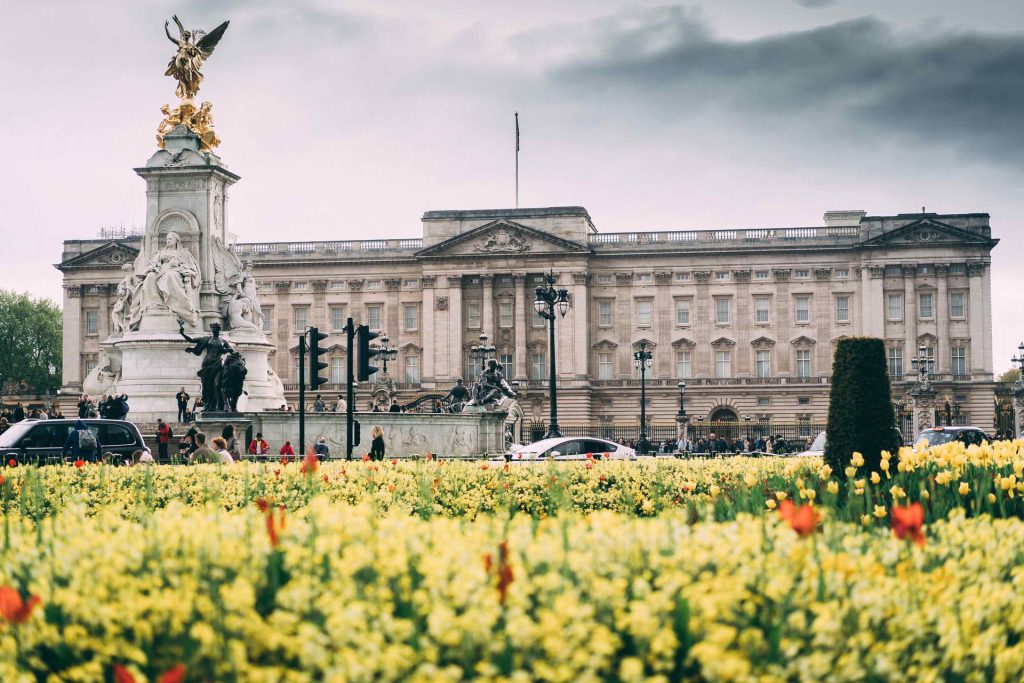 Place #2: Tower Of London
The Tower of London is here to fill your mind with wonder. Get to know its interesting history and learn how it was used as a prison center and a palace of execution. Rest your eyes on the bedchamber of the medieval kings, the jewels worn by them, and various other precious artefacts of the period. You are sure to have a great time in this lovely place.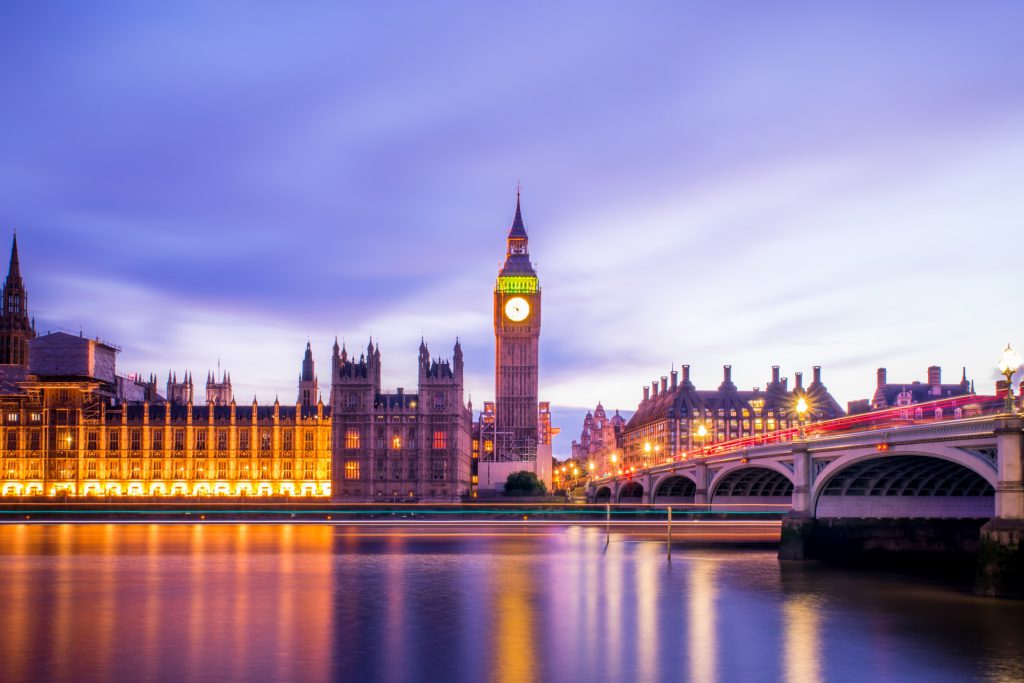 Place #1: Hyde Park
Relax in Hyde Park, the 350-acre open space that is sure to rejuvenate your stressed-out mind. Chill by the ancient man-made lake called Serpentine, and have a great time boating and swimming in the tranquil waters. You won't have to pay any entry fee out here! The calm environment of this place is sure to soothe your soul. Make sure to keep this place on your bucket list!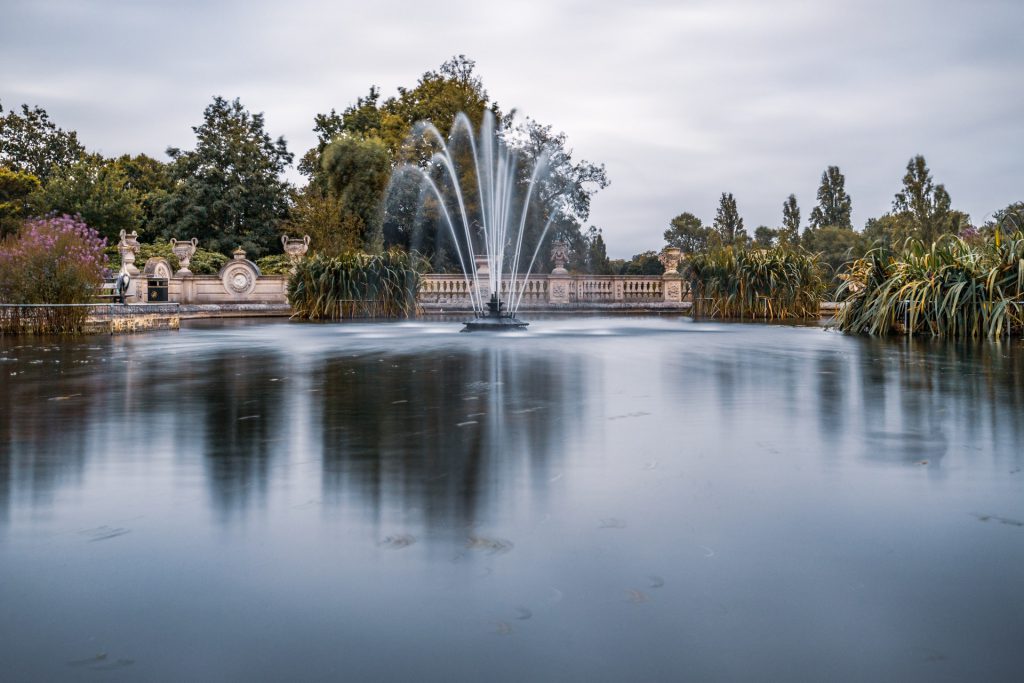 Top 10 Best Places to See in London on a Map
How excited are you to visit London and take snaps of these awesome places on your camera? Let us know which of these locations piqued your interest in the COMMENTS section below.
If you are in London, don't forget to visit the Best Coffee Shops in London. If you plan visiting more of Europe, read our article about the 25 Best Places to Visit in Europe