Croatian water is serene and crystal-clear, and it's one of the many reasons we can't get enough of the country's Adriatic coastline. Over 1,000 islands can be found in this gorgeous location. So it isn't easy to choose when you plan on visiting the place. Whether you want easy day trips or exotic scenery, a party atmosphere, or a laid-back feel, there's always an island in Croatia waiting for you.
10. Elaphiti Islands
The Elaphiti islands are an archipelago linked to Dubrovnik by boats that take 30 to 50 minutes. The islands are a great retreat from Dubrovnik's bustle and can be explored on day trips or as a peaceful base away from the city. Sipan Island is known for its beautiful, unspoiled surroundings and one of Croatia's few sandy beaches. Lopud Island, which is free of traffic, is home to some of Croatia's greatest beaches, including Sunj Bay.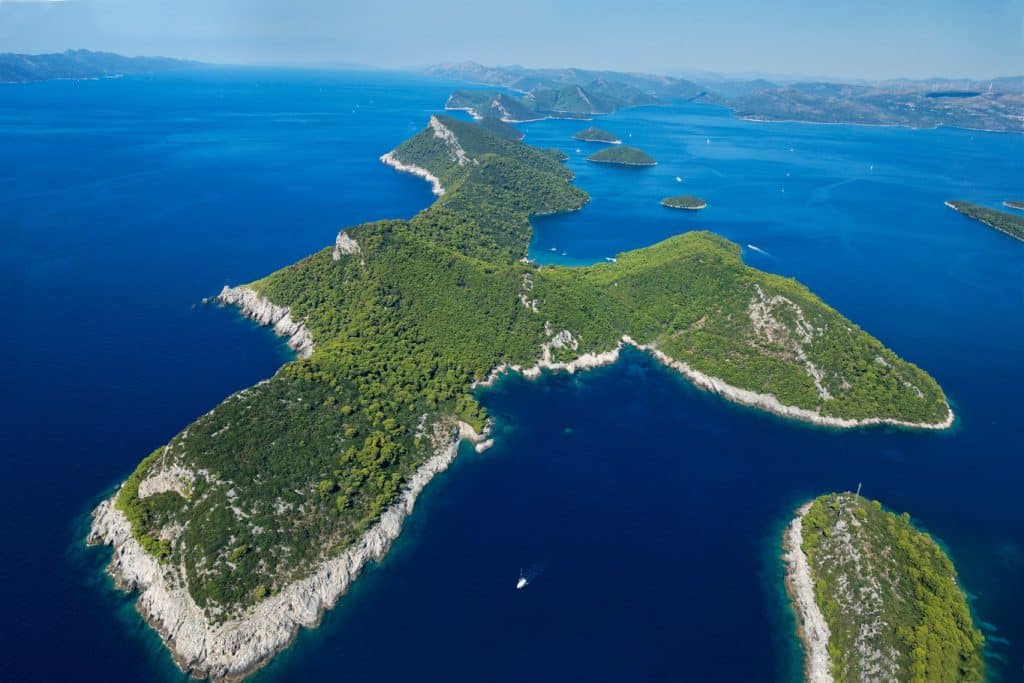 9. Krk 
With its wonderful taverns offering local specialties such as urlice and Kvarner shrimps, Krk attracts travelers from northern Croatia and beyond. Hike or ride along time-worn donkey tracks through rich farmland and barren rocky slopes, stopping to explore the underground tunnels of Biserujka Cave, drink lahtina white wine in the hill town of Vrbnik, and swim at Baka. Krk has it all.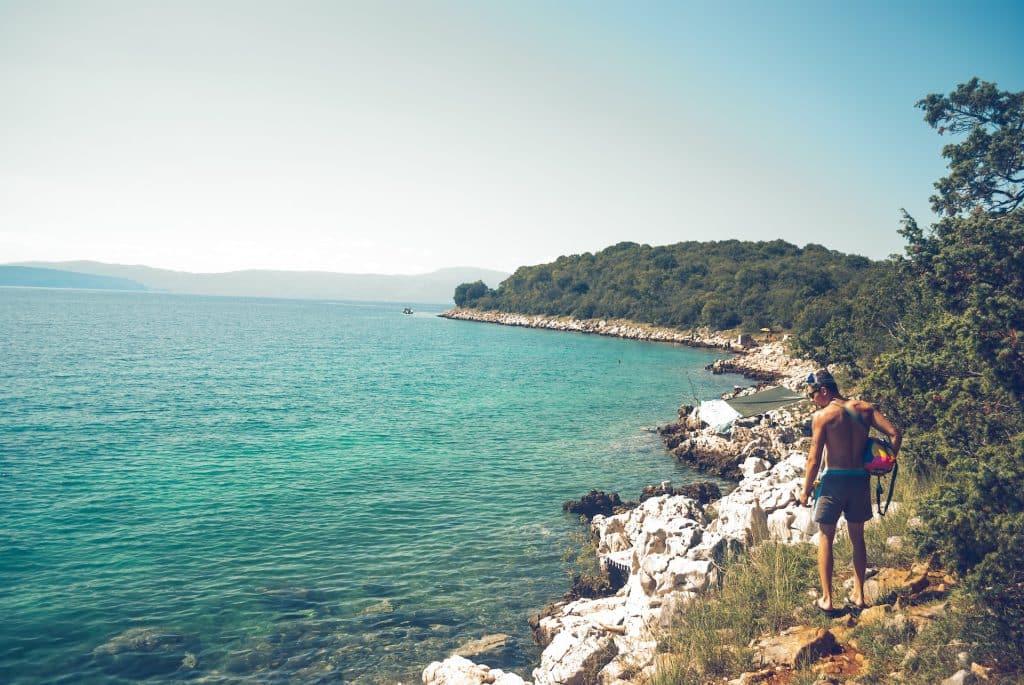 8. Mljet
Mljet, Croatia's greenest island, draws visitors with its beautiful landscape, dense forests, numerous hiking trails, blue water, and total serenity. Since 1960, a portion of Mljet has been designated as a protected national park, and it is the only area that receives a high number of visitors. Even at the height of summer, the rest of the island does not feel congested. As a result, it's an ideal destination for anyone seeking peace, beautiful swimming, lovely treks, and excellent seafood.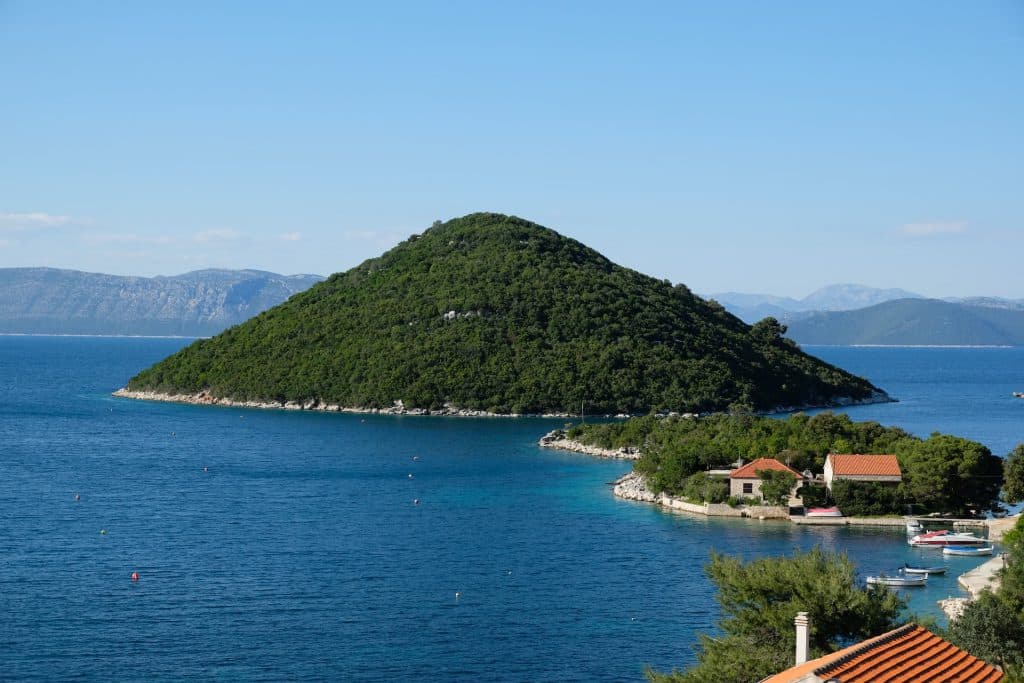 7. Dugi Otok 
Dugi Otok, part of the Zadarian Islands, is one of the largest and unquestionably one of the best islands in Croatia to explore right off the Dalmatian coast. And the best part is Dugi Otok is conveniently accessible by ferry. When you arrive, visit Saharun beach and some of the island's family-run vineyards. Also, visit the island's western shore for its towering cliffs and rough coasts and the town of Sali for some wonderful fresh seafood. It's a very dramatic and stunning location.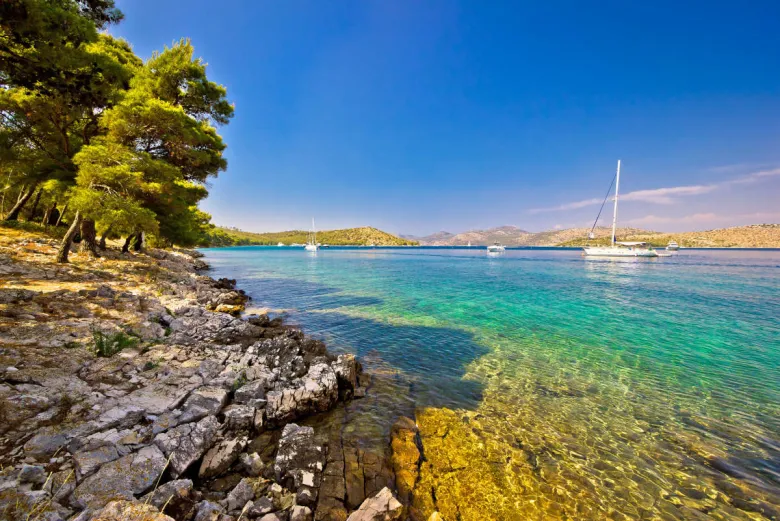 6. Rab
Rab is known for having the sandiest beaches in the Adriatic and is gifted with hundreds of stone-and-pebble-free coves that would suit even the pickiest beachgoer. Rajska Plaa is Rab's most well-known beach, which is also known as Paradise Beach. Its lengthy stretch of fine sand, shallow seas, and plentiful services make it a favorite choice for families. It is located near Lopar, to the north of the town of Rab. Though the beach is rocky, Suha Punta on the forested Kalifront peninsula has views reminiscent of the Bahamas, with pine woods and blue seas. Meanwhile, Kandarola Beach is one of the world's oldest naturist beaches, with royal links – Edward and Wallis Simpson liked to come here to reconnect with nature, which is why it's also known as English Beach.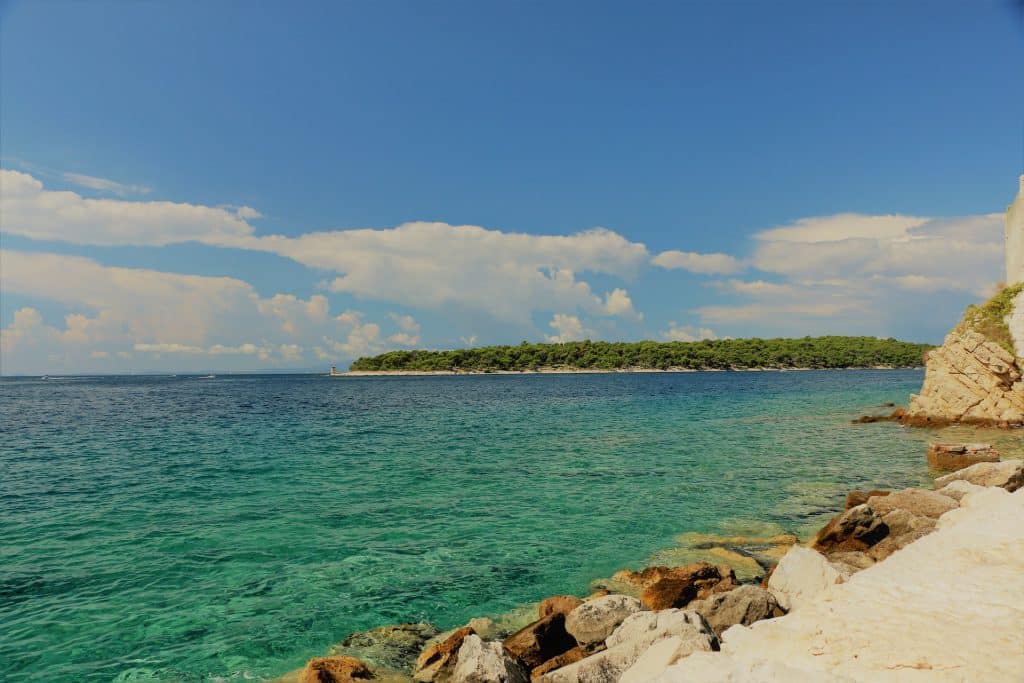 5. Losinj
Losinj is located in the northern Adriatic, with a beautiful 5-mile natural harbor, breathtaking bays, and rocky inland wilderness. Losinj is renowned locally as "the island of wellness and vitality," Its two main towns, Mali Losinj and Veli Losinj, offer easy access to both the beaches and the gorgeous countryside. The island's distinctively indented shoreline is densely forested with aromatic pine trees that provide soothing shelter from the sun. You may relax on the sandy beach at Cikat Bay or go swimming, snorkeling, or windsurfing. Visit the Museum of Losinj to see several beautiful examples of classic Italian Baroque paintings and modern Croatian works of art. The Museum of Apoxyomenos houses the island's oldest archaeological collection.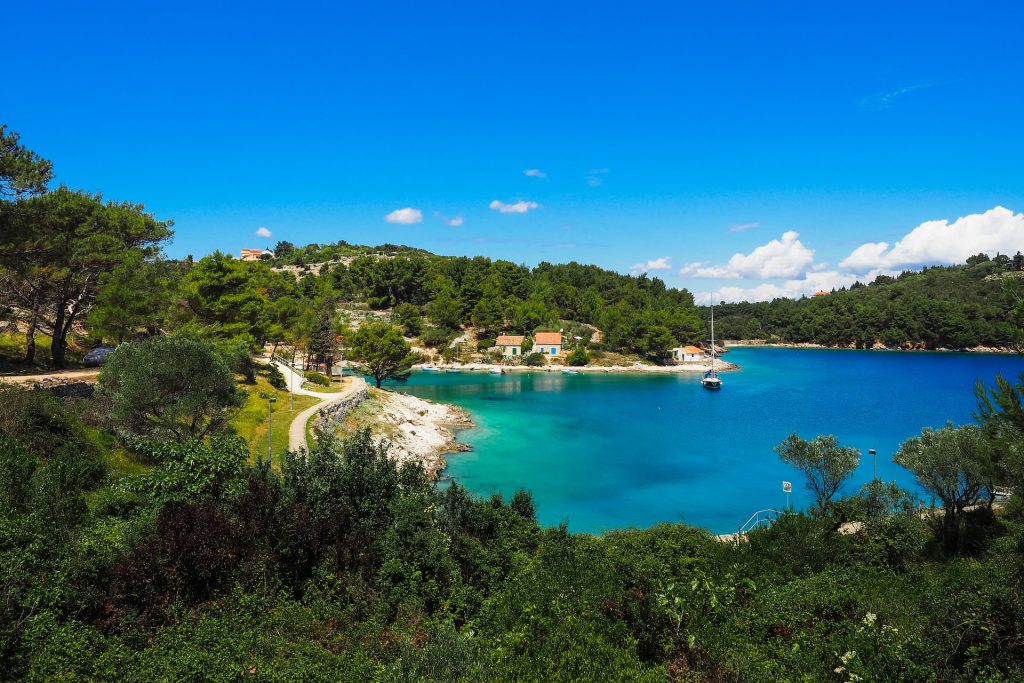 4. Sveti Nikola
Croatia's northernmost island is Sveti Nikola. The little island, surrounded by 2km of crystal-clear beach and blanketed in pine trees, is deserted except for a hotel resort built in 2015. However, anybody may come for the day by taking the free hourly shuttle boat from Pore Old Town. A scented trail around the island and Blue Flag beaches include Oliva's pebble swoosh. Snorkeling is a good idea since the waters are a protected marine park; dolphins are common in July and August. The island was formerly held privately by a Venetian trade family, who built the beautiful castle and rebuilt Croatia's oldest lighthouse, which hotel guests may explore every Sunday morning.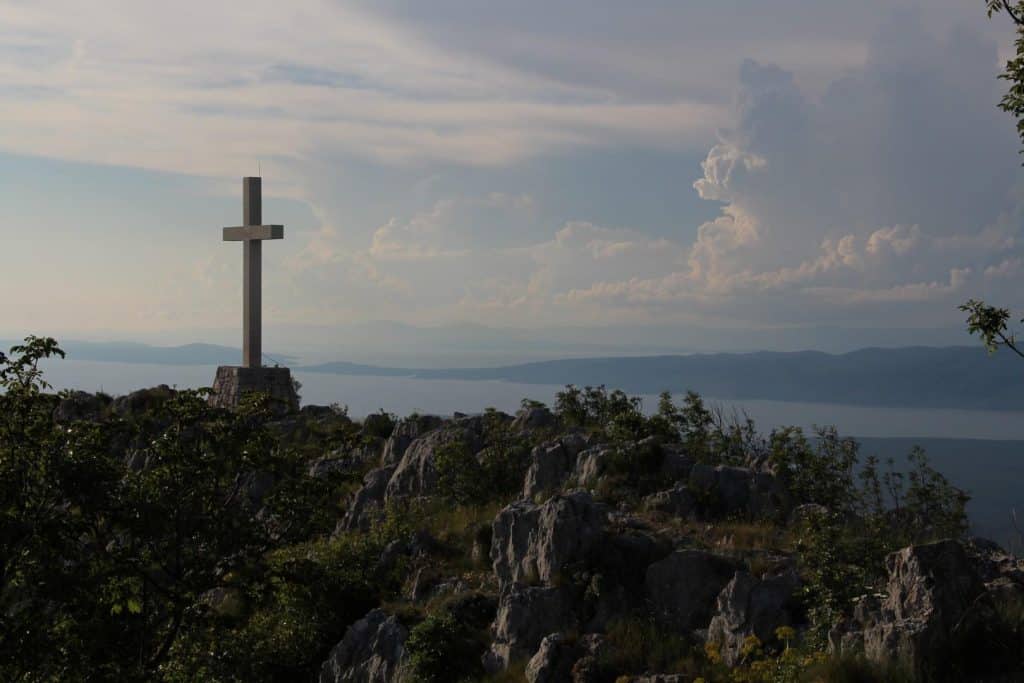 3. Silba Island
This Croatian island is a beautiful retreat located northwest of Zadar. It boasts a beautiful view and a good population. Apart from some wonderful beachfront restaurants that provide a tranquil escape for guests, its Mediterranean influences contribute to the overall appeal and comfort of the location.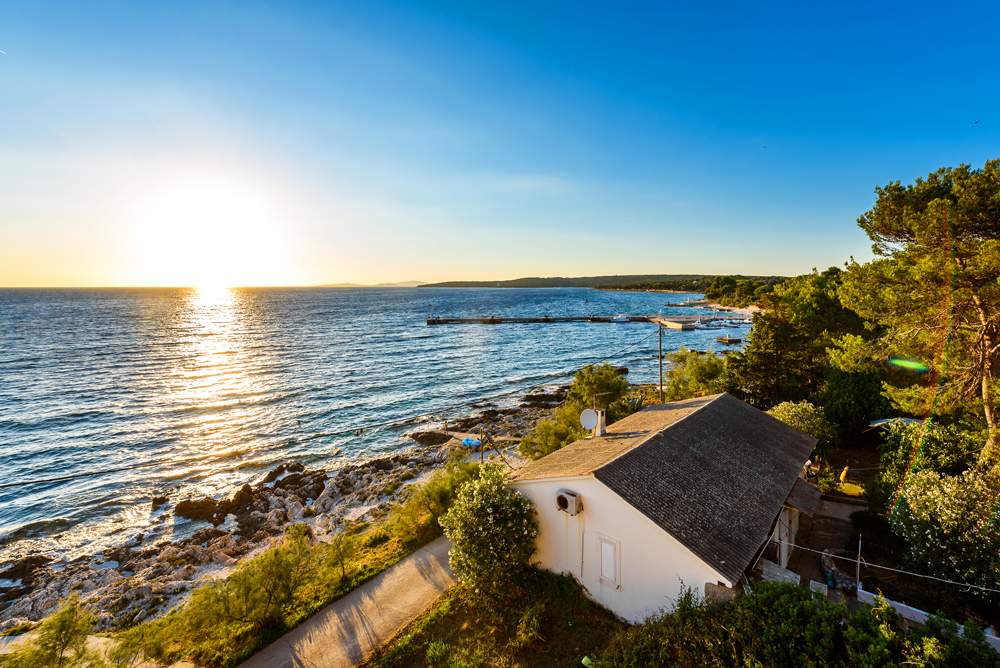 2. Korčula
Korčula is one of Croatia's most popular islands, located just off the Peljesac Peninsula in the middle of the Adriatic. It's pleasant and family-friendly, and it's only a 15-minute boat journey from Orebi or a two-hour ferry ride from Split. Car ferries leave Orebi every half hour and Split just a few times each day. It's a small island with a 15,000 population that takes around 40 minutes to drive around. Old Town, with its picturesque cobblestoned streets, antique stone houses, and magnificent church, is the finest section of the island. Romantic restaurants are hidden in corners both inside and beyond the walls, luring visitors with freshly caught fish, meat stew, and delectable sheep cheese.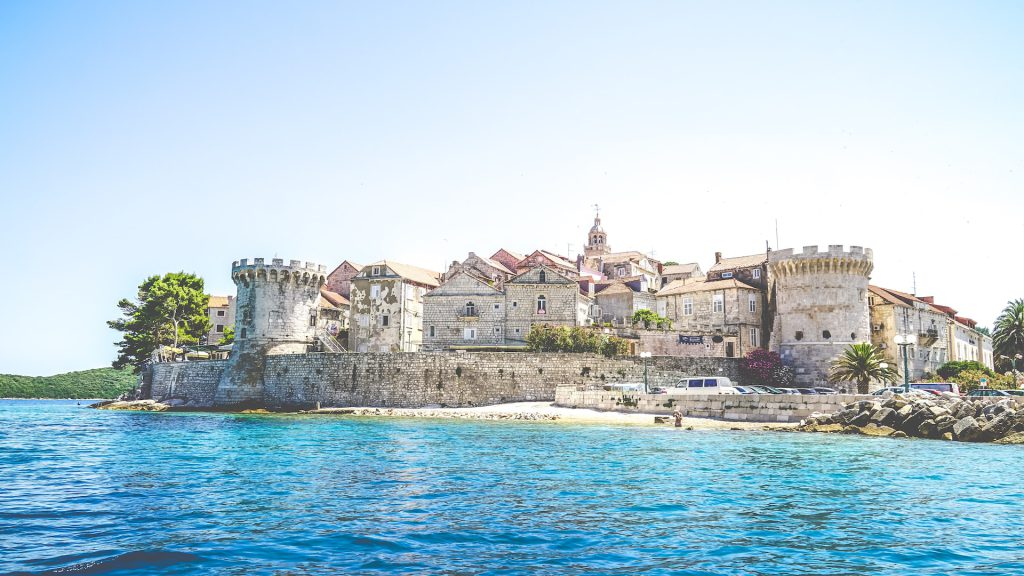 1. Hvar
If you've researched Croatian Islands, you've most probably heard about Hvar. And if you own a boat, you've undoubtedly spent a few summers cruising the region's beaches in the warm sunshine. Hvar is much more than just a draw for the moderately famous and excessively affluent, despite its reputation as the swankiest of Croatian vacation spots. You can find history, legacy, and culture by venturing outside the opulent town center and into the more humble seaside settlements like Stari Grad and Jelsa. On one of Croatia's largest islands, there is enough space for both luxury-loving celebrities and family tourists, and there is plenty of sunshine to go around, with 2724 hours of sunshine a year.
10 Best Islands in Croatia on a MAP
How excited are you to visit the different islands of Croatia? Leave your COMMENTS below and tell us the places that you are most interested in visiting in Croatia!
You may also read our article about : Top 15 Places to Visit in Croatia